What Ty Burrell (Phil Dunphy) Has Been Up To Since Modern Family Ended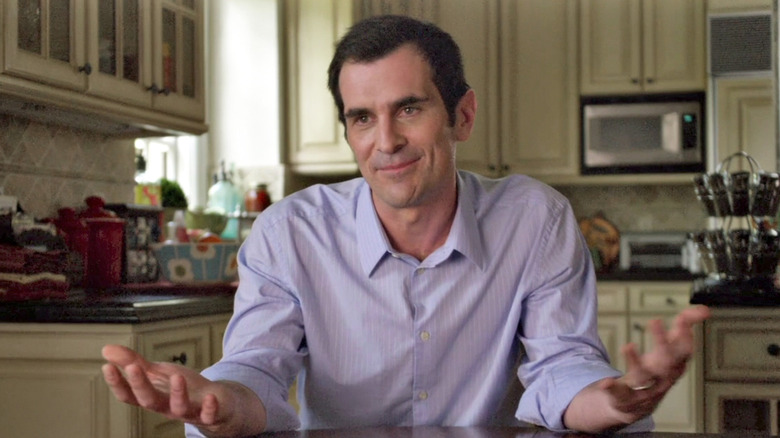 ABC
By the time ABC's critically acclaimed sitcom "Modern Family" ended its 250-episode run in 2020, Ty Burrell was widely recognized for playing the earnestly hapless Phil Dunphy. As the self-proclaimed "cool dad" in the Dunphy clan, Burrell's Phil was the kind of guy to blithely insist that the kids could relate to him because he "gets them." For instance, he proudly points out in one episode that he is fully in the loop about all the current texting slang among the younger set, including "WTF" — which, he says confidently, translates as, "Why the face?"
During the multi-Emmy-winning broadcast run of "Modern Family" (which included two Emmy wins for Burrell himself), the actor found time in his schedule to explore other TV and film roles, including the 2010 feature films "Fair Game" and "Morning Glory," and 2014's "Muppets Most Wanted." But, the truth is, Burrell intentionally dialed back his acting pursuits immediately following the conclusion of his time as Phil on the show.
One of the few post-"Modern Family" productions where fans may have seen the actor's name in the credits is Fox's animated sitcom "Duncanville," featuring Burrell as the voice of yet another dad, Jack Harris. But, as revealed in a Haute Living article, it turns out that Burrell's involvement with his real-world family helps explain why the actor basically put the brakes on his career once "Modern Family" signed off.
Ty Burrell prioritized his actual family after Modern Family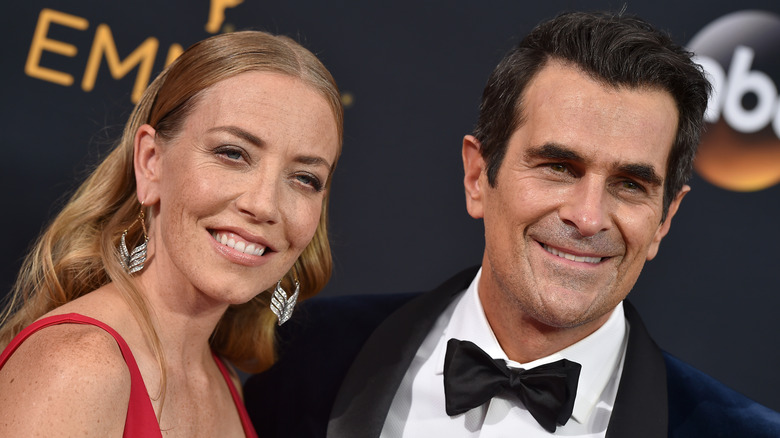 Axelle/Bauer-Griffin/Getty Images
Ty Burrell made a conscious decision to spend less time on screen following his last appearance as Phil Dunphy on "Modern Family." The impetus for this choice had to do with developments within the actor's off-screen household, which he commented on even before the show concluded. As he explained to Haute Living, Burrell planned to focus on something else when his run on "Modern Family" ended: His wife Holly and their two daughters.
Referencing his stint as executive producer on the mini-series "Boondoggle," he said, "Honestly, I've been taking my lumps as a producer and really enjoying learning how to do that. I think I'm not really willing to travel very much anymore, or miss too many dinners away from my kids." When the subject of future acting assignments came up, Burrell added that he'd be most open to "something like another television show, where it was close to home and I knew the hours were going to allow me to be around the way that ['Modern Family'] has."
So while audiences may be eager for a future encounter with a character as hilariously clueless as Burrell's Phil on "Modern Family," the truth is they may have a long wait ahead of them. Still, if anyone deserves to take a little me-time, it's long-suffering family man Phil Dunphy.