Grey's Anatomy: Shonda Rhimes Cried While Writing Denny's Death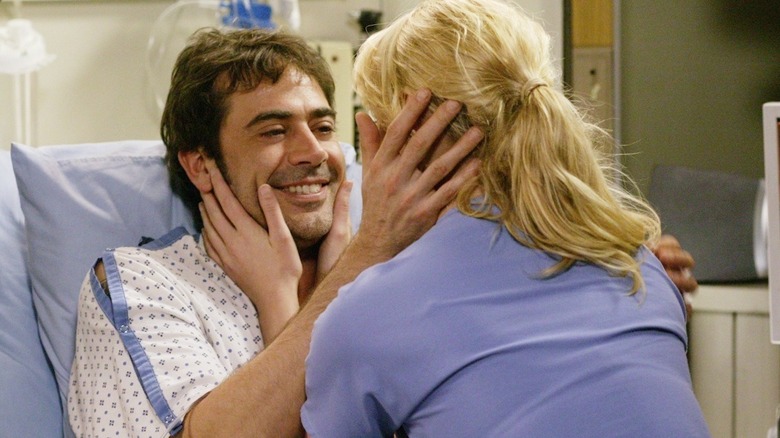 ABC
"Grey's Anatomy" fans have witnessed a long list of deaths over the show's 18-year history, but one of the most gut-wrenching was the demise of Denny Duquette (played by Jeffrey Dean Morgan.) The critically ill heart patient quickly became the love interest of surgical intern Izzie Stevens (Katherine Heigl) –- and a fan favorite. But after getting a much-needed heart transplant, he died of a stroke at 7:42 p.m. on "prom night" at Seattle Grace Hospital, just hours after he proposed to Izzie.
Fans were heartbroken, but no more than showrunner Shonda Rhimes, who was tasked with dreaming up the devastating death. In an interview with The Writers Guild Foundation, Rhimes admitted that she bawled when writing the death scene—even though she knew from the beginning that Denny was to die. "He was brought on to die," she said of the character, who was described as a dying young man from the jump. "I knew that's what was gonna happen." Rhimes added that she even talked to Morgan about his character's fate when he was hired.
Still, when the time came, Rhimes, like fans, had grown attached to the character. "We all knew that's what was happening and still, when I wrote the script where he died, I cried like a baby," she said. "I mean, because it was so real. It sounds so sappy, but it was so real to me when [Izzie's] lying in that bed and sort of saying 'I can't believe he's gone.'"
Rhimes added that she cried along with Morgan and Heigl during the table read, and everyone was in tears when filming the death scene. "We kept having to stop shooting because I was crying really loudly," Rhimes revealed.
Jeffrey Dean Morgan begged Shonda Rhimes not to kill his character off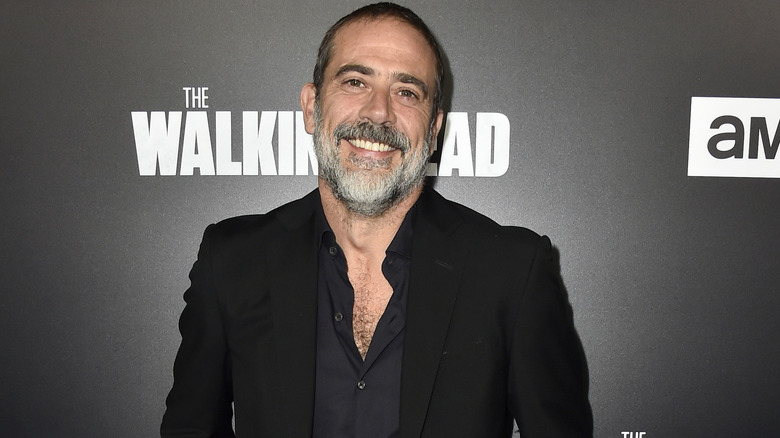 Frazer Harrison/Getty Images
Even though Jeffrey Dean Morgan knew his character was going to be a short-timer, it didn't stop him from trying to negotiate a longer life for Denny Duquette. In an interview on the YouTube show "Hot Ones," the actor revealed that he didn't want to leave "Grey's Anatomy" and really wanted to give fans more of Denny's love story with Izzie Stephens. "That's the one time that I saw my death coming and I was trying everything I could do to get out of that death," he said. Morgan admitted that he even went to showrunner Shonda Rhimes to plead with her to consider keeping him on. "I was like, 'Please don't kill me! I will do anything.' I did. I begged her," he said.
While Denny didn't make it out of Season 2 alive, the character was brought back for a few ghostly dream sequences. Still, Morgan really never got over the loss of the coveted role on the hit ABC medical drama. In 2006, he told The Los Angeles Times that filming his final scenes was terrible. "It was a grim day. I'm still not over it. It broke my heart to leave that show," he said.
And fans had a hard time getting over it too. In a 2007 interview with Marie Claire, Morgan revealed that after Denny's death scene aired, fans would see him on the street and look as though they'd seen a ghost. "There's a lot of crying involved," he said.