Vampire Academy: The Real Reason Peacock Canceled The Series Before Season 2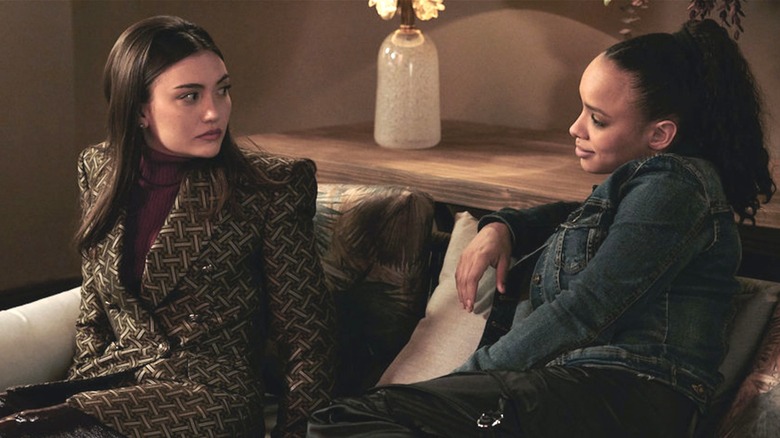 Jose Haro/Peacock
Fans of the prolific "Vampire Academy" book series have been bloodthirsty for a decent screen adaptation, and it seemed that Peacock's television series would be the answer. Alas, the fates did not align. Viewers were once again burned when "Vampire Academy" was canceled after one season. It is hard to forget the first adaptation of the book that premiered in 2014. Despite starring Zoey Deutch and being a generally faithful adaptation, the poorly-paced vampire fantasy film flopped at the box office.
Peacock's endeavor seemed too good to be true. Showrunner Julie Plec had earned immense goodwill with her work in "The Vampire Diaries" universe and seemed the perfect person to tell the story of Dhampir Rose (Sisi Stringer) and Moroi Lissa (Daniela Nieves). But no amount of vampire credentials was able to save the "Vampire Academy" show. Head of Peacock, Susan Rovner, shed some light on the cancellation and had some surprisingly logical insight.
"Both 'One of Us Is Lying' and 'Vampire Academy,' the takeaway was that it was too soon to put those shows up on the platform," she told The Hollywood Reporter. "What we realized is we have to get the parents before we get the teens." The streaming platform is in its fledgling stage, compared to other networks and the demographics just weren't there to support such an ambitious show.
There could be afterlife for Vampire Academy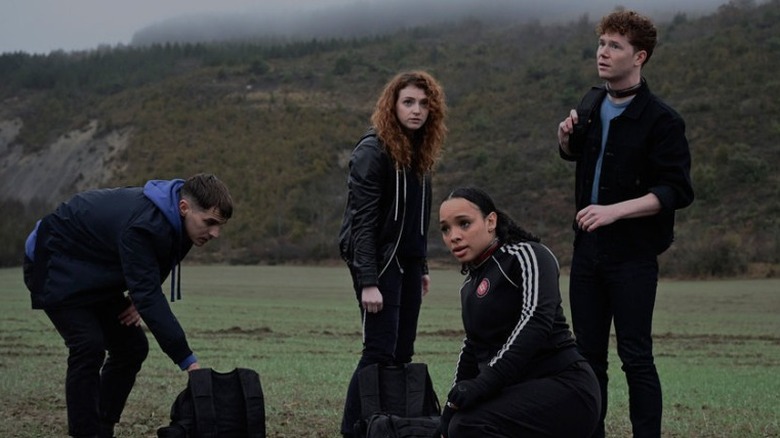 Jose Haro/Peacock
Axing "Vampire Academy" is a final decision, but there is too much potential in Julie Plec making a "Bridgerton" inspired vampire series just to let it die. Even though the series strays from the book series quite creatively, it did have an established fanbase to pivot off of. Susan Rovner lamented the decision as well, saying that timing was what put the final nail in the coffin.
"I'm hoping that once we get the parents with shows like 'Poker Face' and shows like 'Traitors,' that we will be able to do a show like 'Vampire Academy' a few years from now," Rovner commented. "The timing wasn't right. We didn't have the skill yet to support bringing in a young adult audience." With its large budget and heavy mythology, "Vampire Academy" was certainly a risk. Peacock was not the right place for the series, no matter what the case. But if anyone is keeping hope alive, it is the creator of the show who is not ready for the series to go gently into that good night.
Plec isn't quite giving up hope, assuring a heartbroken fan on Twitter: "yes we will absolutely be knocking on doors to find a new home for it. "I just can't fathom a show people like with so much story left to tell not having a chance to do so." Indeed, Plec's prior success with vampire fare would make a final death for the show a tragedy.