Danny McBride, John Goodman To Star In HBO Televangelist Pilot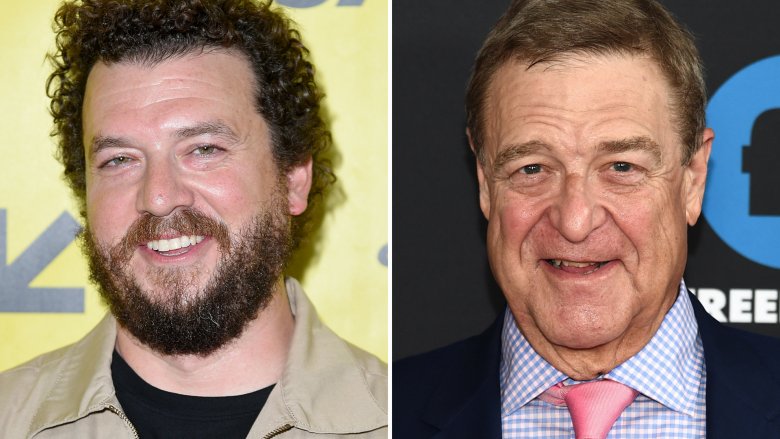 Getty Images
HBO has recruited Danny McBride and John Goodman for their HBO comedy pilot The Righteous Gemstones. According to Variety, the pair are set to lead the half-hour series, which will follow a family of televangelists.
The Gemstone family is described as having "a long tradition of deviance, greed, and charitable work, all in the name of the Lord Jesus Christ." Goodman is set to play family patriarch Eli Gemstone, a world famous preacher who leads his flock with an iron fist. Eli is famous for his award winning weekly television program, and although some people think that his light is fading, he doesn't take questions from anyone. McBride, meanwhile, will play his son Jesse Gemstone, who wants to expand and modernize their company, seeing himself as a "maverick in the ministry game."
McBride is also set to write, direct, and executive produce the series. As an actor, McBride is known for Alien: Covenant, The Angry Birds Movie, Rock the Kasbah, 30 Minutes or Less, Observe and Report, Land of the Lost, Up in the Air, Due Date, Tropic Thunder, Pineapple Express, Drillbit Taylor, and Hot Rod. He previously created and starred in the HBO series Vice Principals and Eastbound and Down. Jody Hill (Observe and Report) and David Gordon Green (George Washington) join McBride as executive producers for The Righteous Gemstones.
Goodman, meanwhile, has had a long career in both film and television, starring in properties like Barton Fink, You Don't Know Jack, Inside Llewyn Davis, Flight, 10 Cloverfield Lane, Arachnophobia, Argo, The Big Lebowski, Monsters Inc., Monsters University, The Artist, Alpha House, Trumbo, and more. Goodman recently reprised his Golden Globe-winning role for the ABC series Roseanne, although the show was pulled from the air due to controversial comments from star Roseanne Barr. Goodman is set to return for the spin-off The Conners.