Monsters: The Lyle And Erik Menendez Story - Everything You Need To Know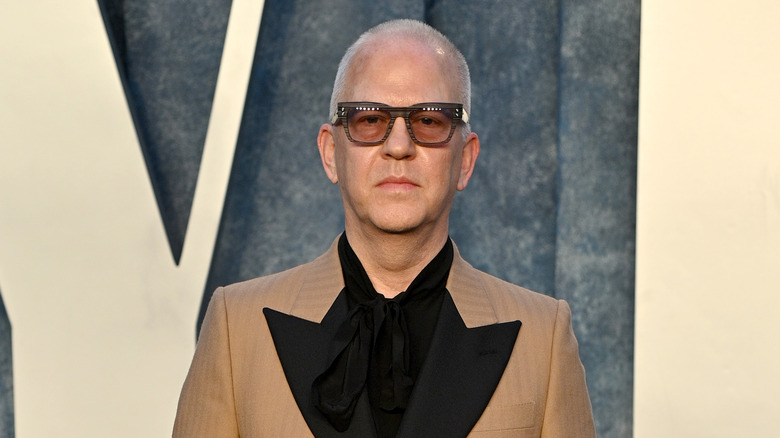 Lionel Hahn/Getty Images
The real-life tragedy of Lyle and Erik Menendez — two brothers convicted of the 1989 murders of their parents Mary Louise, known as Kitty, and José in 1996 — stands as one of the saddest true crime stories of the 1990s. It's also a tale of how cable coverage and news cycles developed into ravenously hungry beasts which would reach their final form with the OJ Simpson trial in 1997, birthing America's true crime obsession. Their story is a tale of parental abuse, cold hard cash, and betrayal from every possible angle. 
Ryan Murphy is no stranger to true crime by now; his "American Horror Story" series is laced throughout with real-life serial killers, and he has produced "American Crime Story" for FX, which thus far has fictionalized the Simpson trial, the murder of Gianni Versace, and the Monica Lewinsky scandal. As part of his deal with Netflix, he produced "Dahmer: Monster: The Jeffrey Dahmer Story," which proved to be an extremely successful venture. For the second of a projected three-season-long batch of "Monster" tales, Ryan Murphy will bring the Menendez brothers' life stories to Netflix. Here's everything you need to know about this second helping of true crime drama.
Monsters: Lyle and Erik Menendez is another Ryan Murphy production
As of press time, it's only known that "Monsters: The Lyle and Erik Menendez Story" will air sometime in 2024. The series hasn't entered production yet, and no casting announcements have been made, nor any news as to who will direct or write each episode. The trailer above uses actual audio from the 9-1-1 call made by Lyle Menendez in 1989, and reveals nothing more that the show will be coming sometime next year.
Thanks to the existence of "Monster: The Jeffrey Dahmer Story," we can make some presumptions about the possible release date of "Monsters: The Lyle and Erik Menendez Story." It's likely that, akin to the Dahmer miniseries, there will be ten episodes. It's also the first of two extra installments ordered by Netflix of the true crime drama miniseries, so if fans don't like this one, it won't bode well for the third.
What is the plot of Monsters: The Lyle and Erik Menendez Story?
Presumably, "Monsters: Lyle and Erik Menendez" will proceed through the brothers' lives, deal with their capture and conviction and eventual incarceration. 
The story is a ghastly and sad one. The murders of Kitty and José Menendez, committed via gunshot, were so extremely violent that authorities checked into José's past to see if the twosome had been murdered by a contract killer. But the entire complexion of the case changed when Erik's confession — made to his court-ordered therapist for a different crime, Dr. Jerome Oziel — found its way into the hands of the police thanks to Oziel's mistress, Judalon Smyth. Oziel also had Lyle's confession on tape.
The Menendez siblings accused their father of abusing them sexually — a claim that a cousin would later back up in a statement made to ABC News in 2017 and later echoed by Roy Rosselló, a former member of the boy band Menudo, who accused José Menendez of drugging and raping him in 2023 during the Peacock docuseries "Menendez + Menudo: Boys Betrayed." Prosecutors accused the brothers of killing their mother and father so they could access their inheritance, which ran into the millions. Both siblings were caught purchasing high-cost items before their arrests, and both had been arrested on burglary charges before moving to Beverly Hills. Their first trial culminated in two hung juries, but the second resulted in a double first-degree murder conviction. Both brothers have been sentenced to life without parole and are serving their terms in the same facility.
If you or someone you know may be the victim of child abuse, please contact the Childhelp National Child Abuse Hotline at 1-800-4-A-Child (1-800-422-4453) or contact their live chat services.
Who will produce Monsters: The Lyle and Erik Menendez Story?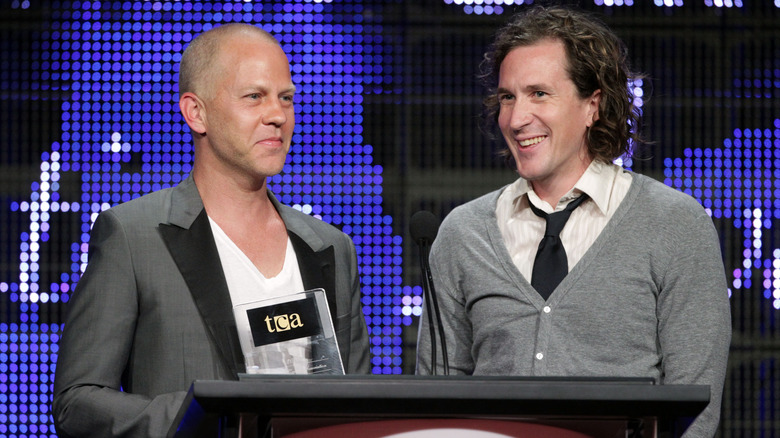 Frederick M. Brown/Getty Images
Per Entertainment Tonight, Ryan Murphy and Ian Brennan will return to co-executive produce "Monsters: The Lyle and Erik Menendez Story." Bloody Disgusting reports that Netflix also has access to both Menendez brothers and plans to release an exclusive documentary on the streamer about their lives. Their treatment comes in the wake of this year's "Menendez + Menudo: Boys Betrayed," the latest of a series of documentaries about the brothers to air or enter the streaming realm. Netflix has also released a brief teaser trailer promoting the show and its release date.
The Menendez brothers' story has already seen multiple fictionalizations, including the 1994 TV movies "Menendez: A Killing in Beverly Hills" and "Honor Thy Father and Mother: The True Story of the Menendez Murders." They were also the subject of the 2017 Lifetime film "Menendez: Blood Brothers" and were the centers of the NBC miniseries "Law & Order: True Crime – The Menéndez Murders."
Where you can watch previous seasons of Monster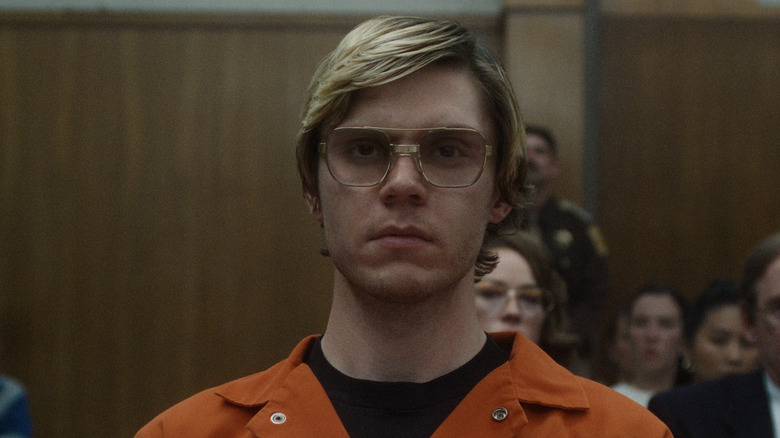 Netflix
The "Monster" series currently only has one previous season out, and it's about serial killer Jeffrey Dahmer, whose cannibalistic acts shocked America in 1991. Understandably, it is not an easy watch by any stretch of the imagination and does not shy away from portraying Dahmer's crimes onscreen, which caused some controversy for the show when it was released in 2021.
"Dahmer: Monster: the Jeffrey Dahmer Story" is streaming exclusively on Netflix, so those who want to sample the series without committing to a Netflix subscription are out of luck. As of press time, the streamer has four pricing tiers, which cost $6.99 (for basic service with ad support), $9.99 (Downloads and ad-free options), $15.49 (watchable on two devices at the same time), and $19.99 (Ultra HD and support for four devices at the same time), respectively. It won't brace you for the horrors of the Menendez brothers' story, but it will take you on a macabre journey all its own.