Julia Roberts Investigates Crimes In First Look At Amazon Series Homecoming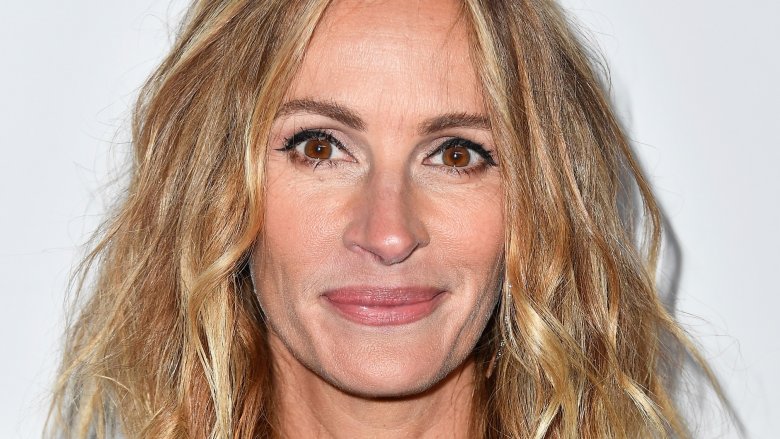 Getty Images
Julia Roberts is unwrapping a mystery in the first look at her upcoming Amazon series Homecoming. The show, an adaptation of the fictional podcast of the same name, will follow Roberts as Heidi, a Homecoming Transition Support Center caseworker who is tasked with helping a former soldier (Stephan James) transition back to everyday life. However, as the two grow closer, Heidi realizes that her department may have motives more questionable than just helping soldiers.
"To me, there's something about these old-school thrillers," said Mr. Robot creator Sam Esmail, who will direct and executive produce the series, in an interview with Entertainment Weekly. "I'm talking about the Hitchcock thrillers where it was just about people and not about CGI. It wasn't about spectacle, but about flawed people doing flawed things and going down a road you didn't think you were gonna go down, and being surprised at every turn. That is what we hope this show does."
Although the half-hour series will remain loyal to the podcast in many ways, Esmail said that there will still be some surprises in store for fans, including new character introductions and even a new ending for the first season. "You don't want to mess up something you made that was working, but, at the same time, you don't want it to be a bland repetition of the same thing," said Micah Bloomberg, who co-created the podcast alongside Eli Horowitz. "The hope is that even for someone who totally knows the podcast, you're never going to be sure which things you're getting or which things are changing," added Horowitz.
Catherine Keener voiced Roberts' role on the podcast, which also starred Oscar Isaac, Amy Sedaris, David Schwimmer, and David Cross. Horowitz and Bloomberg are set to write and executive produce the TV adaptation, while Chad Hamilton (Mr. Robot), Alicia Van Couvering (Drinking Buddies), Chris Giliberti (Alex, Inc.), Alex Blumberg (This American Life), and Matt Lieber (Alex, Inc.) will also executive produce.
Bobby Cannavale and Sissy Spacek are also set to star in the series, which got a two-season order at Amazon. The show doesn't have a debut date yet, but you can view some first photos, courtesy of EW, below.