Where Was The Diplomat Actually Filmed?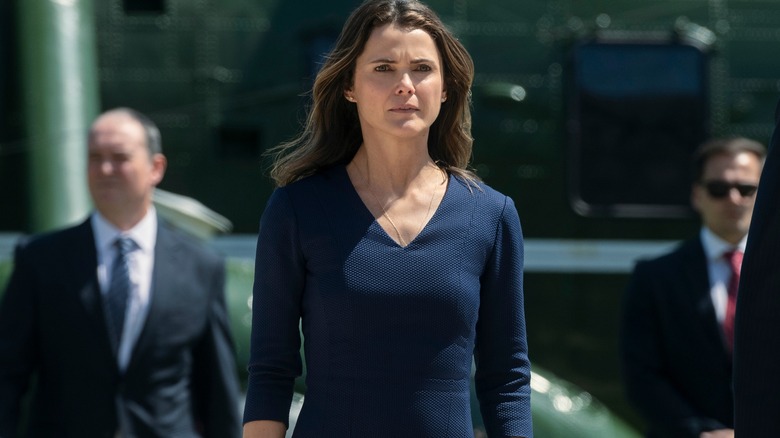 ALEX BAILEY/NETFLIX
Netflix has seen a string of good luck in 2023 with thrillers depicting political themes. "The Night Agent" became an instant smash when it first came out, receiving a Season 2 renewal fairly quickly. Now, Netflix is riding high off of another binge-worthy drama series that will have you on the edge of your seat — "The Diplomat." The show focuses on Kate Wyler (Keri Russell), a new U.S. ambassador to the United Kingdom tasked with creating strategic alliances and defusing one crisis after the next. All while this goes on, she has to keep her marriage to fellow diplomat Hal Wyler (Rufus Sewell) intact.
While the performances are top-notch, the series receives an extra dose of gravitas thanks to its setting. As expected, Kate Wyler is constantly on the move, taking her to many scenic locations where it's clear she's not merely standing in front of a green screen. Netflix Life confirms that much of the filming took place in the U.K. between April and November 2022. Some of the backdrops viewers may notice in the series include London and the Cotswolds, with the show taking full advantage of the idyllic scenery around them.
Keri Russell loved filming at all the pristine locations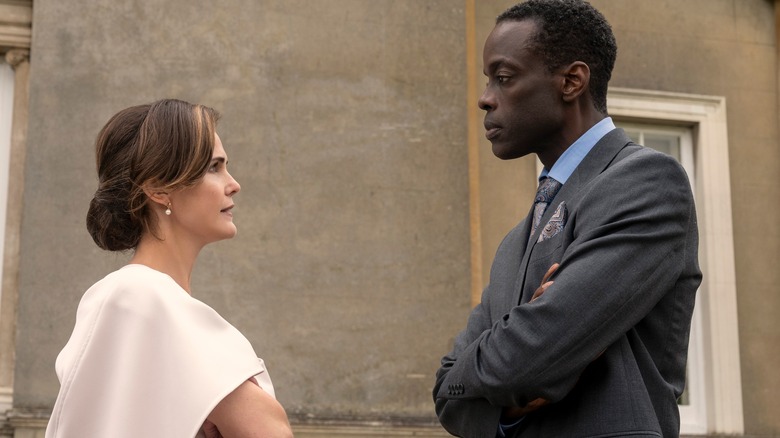 ALEX BAILEY/NETFLIX
The opening scenes of Netflix's "The Diplomat" very clearly take place in the United States, but from there, the characters go around Europe in high fashion. While exact details about every scene are unknown, RadioTimes.com did mention a few specific spots. For example, the site mentions how a scene was filmed at the Old Royal Naval College in Greenwich. Russell and the rest of "The Diplomat" cast were seen shooting something from Episode 1, where Kate has to lay a wreath down at a memorial. Other scenes were filmed in Paris, including one that's outside the Louvre. 
For Keri Russell, it was a great thrill to film all over the continent and really take in the sights. She told Newsweek, "We do have a lot of fun with that. London has a pretty fun wild scene. It's not all pomp and circumstance, but that is absolutely one of the characters of the show. Even though there's definitely location porn." Other times, they had to come up with shots on the fly, as Russell went on to say, "Debora [Cahn, showrunner] has said many times that doing these hour shows is a grind. So many times it's like she was in Morocco at a night shoot, like five in the morning going, 'This could be in England during the day.' That's literally how we ended up here."
Even without the thriller elements, "The Diplomat" is breathtaking to look at. Season 1 is now airing on Netflix, with the show already receiving a Season 2 order from Netflix, courtesy of Variety.