Young Sheldon: Annie Potts Watched 3 Mins Of The Pilot & Knew It Was A Perfect Fit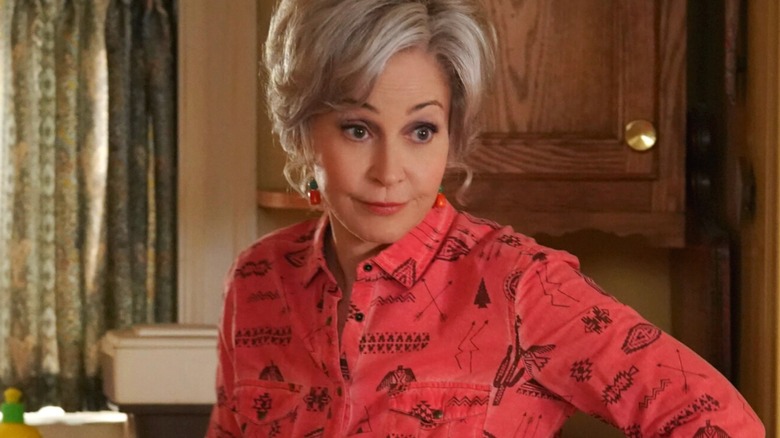 Sonja Flemming/CBS
"Young Sheldon" has proven highly effective at carrying on the legacy of "The Big Bang Theory" throughout its years on the small screen. Fans seem to adore it for the most part, so odds are the prequel will remain a TV fixture for many years to come. That means more laughs, more heartfelt moments, and more stories involving the entire Cooper clan. It stands to reason that Annie Pott's Meemaw — Sheldon Cooper's (Iain Armitage) wise and caring grandmother — will be involved for the foreseeable future too. After all, the character lives on to the time of "The Big Bang Theory," and Potts adores the project as a whole.
In fact, it didn't take long for Potts to realize that "Young Sheldon" is a perfect fit for her. During a chat with Glamour, the big and small screen icon shared that when she was approached to play Meemaw, the pilot of the show was already completed. She sat down to watch it, and it only took her about three minutes of viewing to know that she had found her next TV gig (despite having never seen "The Big Bang Theory" before that). "It turned out to be a pretty good decision," she nonchalantly told the publication of the career move.
As Potts has put her own spin on Meemaw throughout "Young Sheldon," and in the eyes of many, she has become the definitive version of the character.
Potts' take on Meemaw has become a near-unanimous fan favorite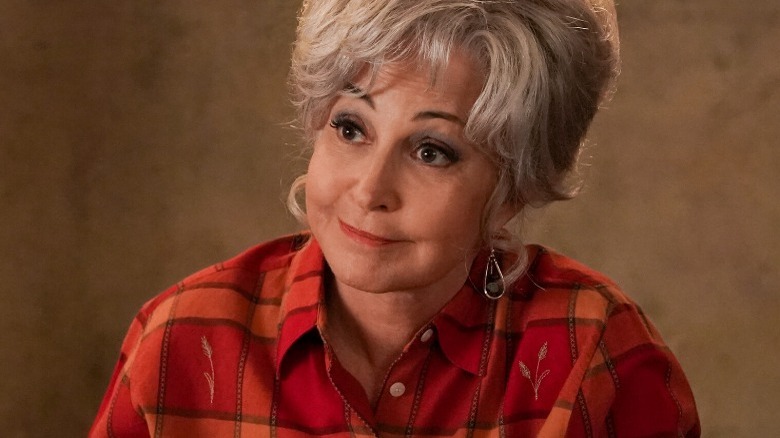 Adam Rose/CBS
What's easy to forget is that Annie Potts is actually the second actor to play the role of Meemaw. The first time television viewers met the character was on "The Big Bang Theory" in an episode from Season 9, appropriately titled "The Meemaw Materialization." June Squibb portrayed Meemaw for the one and only time in this episode, which takes place decades after the events of "Young Sheldon," and she did a great job. At the same time, it couldn't be more clear that Potts' take is the far and away favorite among fans of both shows.
"MeeMaw on YS has her sassy moments but she's never straight up mean like her previous version. She's more funny and shady. Obviously Annie Potts does a lot of the heavy lifting but even the script is better," wrote Redditor u/Nerdy_Yet_Cool1997 in a thread they started to declare Potts' version as their preferred Meemaw. Numerous fans flocked to the comment section to agree that her take is the definitive one of the two. They attribute this to Potts' performances, the quality of the writing, and the time "Young Sheldon" gives to her and her connection to her grandkids.
Annie Potts has enjoyed an incredible career over the past few decades, and it's by no means over yet. There's plenty of Meemaw's story yet to be told on "Young Sheldon," and evidently, many can't wait to see it.