The Reason Mei Left Marvelous Mrs. Maisel, According To The Creators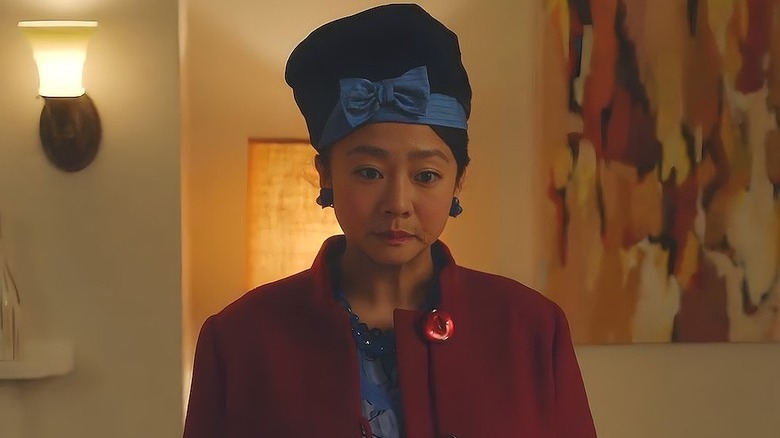 Amazon Studios
The Amazon Prime series "The Marvelous Mrs. Maisel" is currently in its fifth and final season. Season 4 ended with the revelation that Mei Lin (Stephanie Hsu) was pregnant with Joel's (Michael Zegen) kid, seemingly solidifying their relationship. The Season 5 premiere, however, saw Mei surprise Joel at home, revealing that she had gotten an abortion, and was breaking up with him to pursue a medical residency in Chicago. This marked the character's last appearance on the series.
Show creator Amy Sherman-Palladino, best known for her work on "Gilmore Girls," spoke to TV Line about Mei's departure, noting that her exit was planned all along, making Hsu's rise to stardom serendipitous, rather than detrimental. Hsu earned an Oscar nomination between seasons for her role in the Oscar Best Picture winner "Everything Everywhere All At Once."
Sherman-Palladino said that Mei was always meant to be in Joel's life, and the show, for a short period of time. She noted that Mei was there to get Joel out of Midge's (Rachel Brosnahan) orbit, but also represented the post-Midge generation of women. While Midge ended up in standup comedy as a consequence of her failing marriage, Mei's career path was something she planned.
She concluded by saying that Mei represented women who wanted to accomplish things before they got married and had children, opting to do things in a different way than their mothers had.
The creative team didn't want Hsu to sit around with nothing to do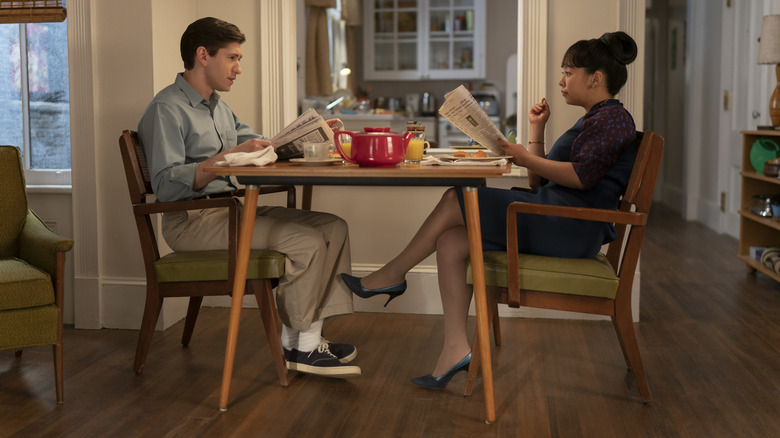 Amazon Studios
"The Marvelous Mrs. Maisel" executive producer Daniel Palladino, husband of Amy Sherman-Palladino and director and writer on the show, also expanded on Mei's presence and departure on the show. "We wanted to show Joel with a woman who was even more independent than Midge was," he said. "Midge embraced the Betty Crocker myth; Mei did not. So [her] pregnancy [teed up] an inevitable conclusion [for the character]." So while someone like Midge may have been excited at the prospect of a pregnancy, Mei was not like Midge. This meant that getting a glimpse of how things could end up for her meant Mei's exit from Joel's life — and the show — was inevitable.
Amy Sherman-Palladino added that Mei's departure happened in the season premiere out of respect for Stephanie Hsu. While the show's creative team loved working with her, Sherman-Palladino pointed out that it would be unfair to her to have Hsu stay on for additional episodes without giving her good material to work with. Thus, while her departure was abrupt, it allowed the writers to give her some high-quality material in the form of the breakup scene with Joel.
Meanwhile, Michael Zegen was unaware of the impending departure until he read the script of the season premiere. "It was a complete shock after reading the first episode," he told TV Line. "I thought maybe she was going to come back, but [Stephanie] told me she wasn't. It was shocking... I expected them to be together forever, to be honest."