Chicago Fire S11 Finale Teases A Major Change For Brett & Fans Are Worried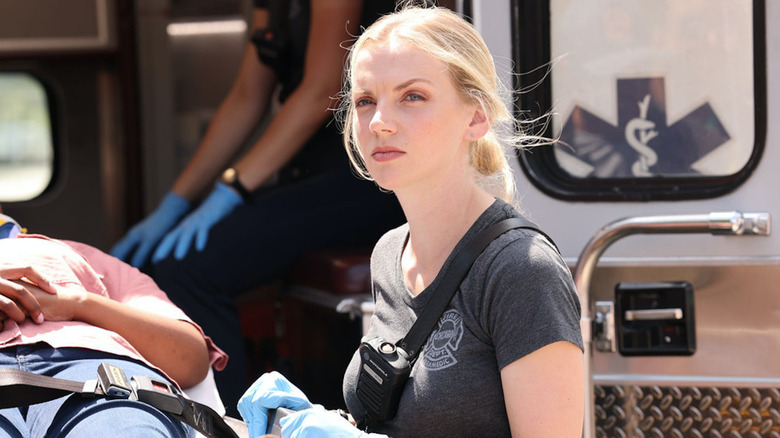 George Burns Jr/NBC
Since joining "Chicago Fire" in Season 3, Kara Killmer's Sylvie Brett has become an integral part of Firehouse 51, as well as one of the longest-running characters on the show. Killmer's impressive tenure is just one of the reasons why fans think the actor's time on "Chicago Fire" could be coming to an end.
"Killmer has been with the show for about a decade now," wrote u/Jagre77 on Reddit. They pointed out that while older actors like David Eigenberg and Christian Stolte have become mainstays, younger actors tend to eventually split for greener pastures. "The younger actors that might more likely be hot commodities elsewhere have mostly left these shows," they continued. "She seems like one that could go on to more substantial things."
Now, a new synopsis for the Season 11 finale is adding fuel to the fan-theory fire. The description reads, "Brett waits for life-changing news." "[It's] making me think Brett is leaving," wrote u/user170863, and other fans agree.
Fans think Brett isn't long for the One Chicago universe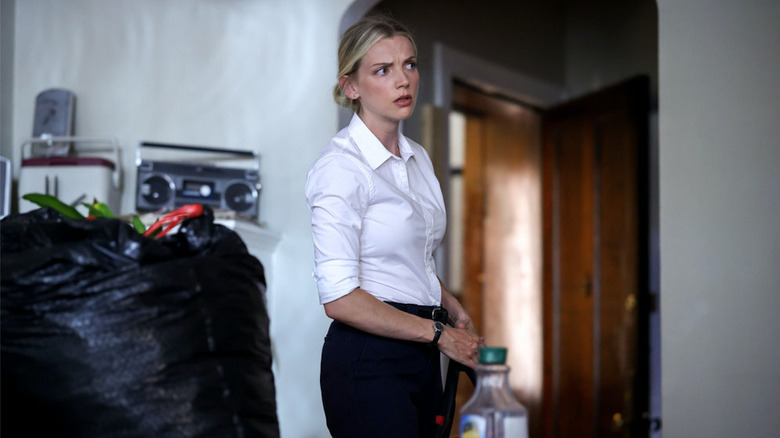 Adrian S Burrows Sr/NBC
For "Chicago Fire" fans, there's been a noticeable diminishment of interesting Sylvie Brett storylines, fueling the theory that the writers are phasing her out. U/gato_go_meow wrote, "Let's face it, she really hasn't had any decent storylines this season." U/taymay31 expressed a similar sentiment. "The lack of storylines and development of Sylvie as a character has stunted. The writers have written her into a corner and now she kind of serves no purpose and I hate to say that because she's my favorite." 
And then there's the 'Brettsey' of it all. Since departing in Season 10, Jesse Spencer's Matt Casey has made the odd appearance, but the actor has indicated that he isn't making a full return anytime soon. Some fans think Brett's big news will involve Casey. "I wouldn't be surprised if she does end up leaving at the end of this season or sometime next season to be with him," u/gato_go_meow predicted back in early April. Ahead of the finale, more fans are jumping on the bandwagon. "It sounds like Brett may be...following Casey out to Oregon after all," wrote u/Common-Vermicelli542, with u/SnooRadishes3698 posting something similar.
Of course, some fans are hopeful that Brett will stick around. When female characters get written into a corner, there's always one reliably trite way of digging them out: a surprise pregnancy. U/everynameisused100 is just one fan who thinks "Chicago Fire" will take the pregnancy route. "I have a feeling it's going to be a pregnancy for Brett," they wrote, guessing that the "life-changing news" could apply to either her new love interest, Dylan (Christopher Allen), or Casey.
The Season 11 finale of "Chicago Fire" airs Wednesday, May 24.