Who Is The Narrator On Netflix's Sweet Tooth?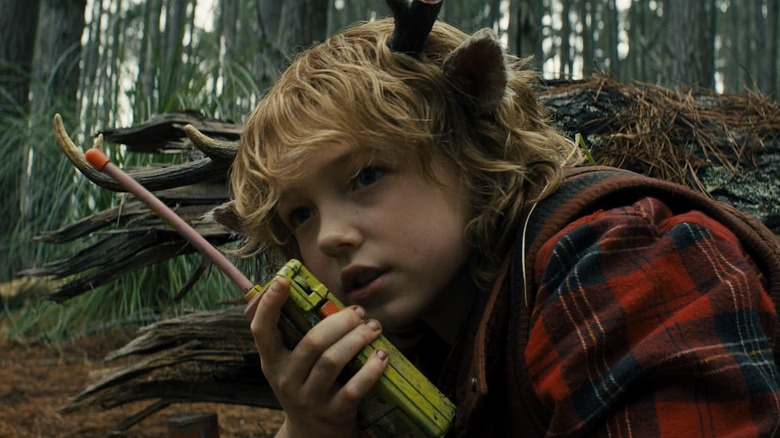 Netflix
To set a story in motion and to recap its events is a worthy and admirable position in entertainment. One needs to have a something special in order to quickly draw in audiences and establish the proper story beats. Anybody can sit in a soundproof room and read lines, but true skill is what it takes to narrate a story. 
Netflix's "Sweet Tooth" utilizes a narrator, and this person introduces each episode and provides an outro. The narrator's dulcet tones and grounded delivery truly bookend each installment of "Sweet Tooth," but some may find themselves wondering who the narrator is.
Turns out, the narrator for "Sweet Tooth" is the legendary James Brolin, a prolific entertainer who has well over 140 credits, starting in 1961. Since then, Brolin has had a massive career, and he has starred in television and movies like "Marcus Welby, M.D.," "Pee-wee's Big Adventure," "Westworld," "Hotel," "Pensacola: Wings of Gold," "The Amityville Horror," and "Traffic." 
In addition, Brolin has been nominated for 11 awards, and he has won eight awards. Not only that, but Brolin is also the father of Josh Brolin, another famous actor from movies like "Avengers: Infinity War" and "Deadpool 2."
Brolin got the Sweet Tooth job from personally knowing the producers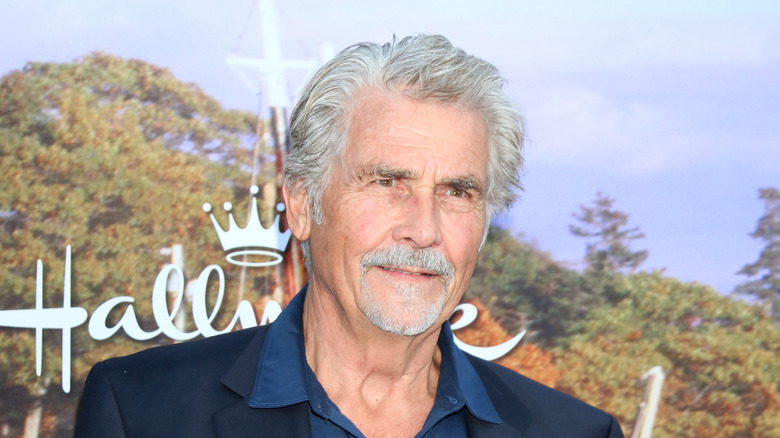 Kathy Hutchins/Shutterstock
As mentioned earlier, James Brolin's voice greets audiences in each episode of "Sweet Tooth," and it seems as if Robert Downey Jr., one of the producers of "Sweet Tooth," is responsible for the veteran actor's narrator role. Speaking with Screen Rant, Brolin was asked what it has been like getting into voice-work.
"Matter of fact, I had a voice agent, who I did what I thought were some good samples, and nothing ever happened for a couple of years," Brolin said. "Of course, I was busy with 'Life in Pieces' during that time, but this was in the last seven, eight years. 'Sweet Tooth' was a thing where Downey said, 'I want you. You're the guy we hear in our ear, and I have no other choice.'"
In a Looper exclusive interview, Brolin elaborated that he and Downey are neighbors, and that Brolin is familiar with both Downey and his "Sweet Tooth" co-producer and wife, Susan Downey, which illuminates why Downey told Brolin he would be narrating the series. Brolin also explained he is never allowed to read the full script and only sees brief clips of what he is narrating. Ultimately, Brolin is now intrinsically connected to "Sweet Tooth" since he is credited for every episode.