Deadpool 3 Will Bring Back Rob Delaney As Peter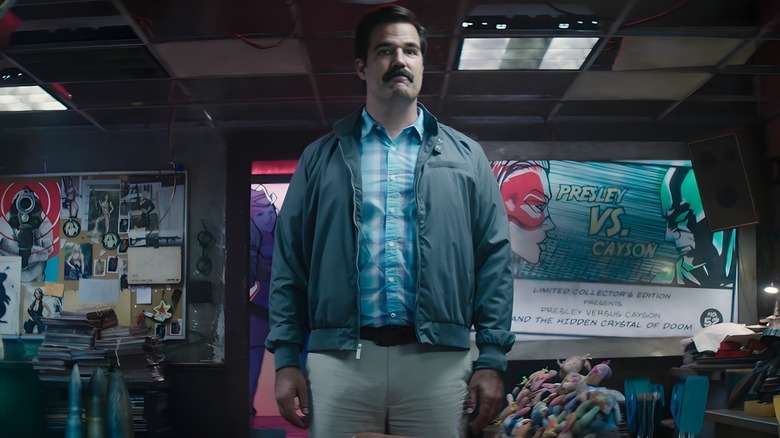 20th Century Studios
Rejoice, Peter is back!
"Deadpool 2" made a splash when it debuted in 2018, introducing several iconic Marvel characters to the big screen, including Cable (Josh Brolin), Domino (Zazie Beetz), and... Peter (Rob Delaney)? Fans of the franchise will remember that Peter answered the call to join Deadpool's (Ryan Reynolds) X-Force, despite having no super-powered abilities. No problem, said the Merc with a Mouth, bringing the middle-aged man along for the ride, only for the entire team to perish, save for Domino.
Despite dying at the hands of Zeitgeist's (Bill Skarsgård) acidic vomit, Deadline has confirmed that Delaney will return as Peter in the upcoming "Deadpool 3." Following Deadline's report, Delaney commented on the news by sharing on Twitter that he's "decided to earn an Academy Award." Good luck, Delaney! Reynolds, meanwhile, enthusiastically responded to the news by tweeting "SugarBear!!!!!" 
How will Peter return, considering the Type 2 diabetic was turned into flesh and mush? Details are ultimately slim on "Deadpool 3," which will be the first entry in the franchise to be part of the Marvel Cinematic Universe. Speculation suggests that time travel is a possibility, especially after it was consistently used in "Deadpool 2." Or, because the MCU is currently all-in on the multiverse, maybe Deadpool will head to a universe where Peter is alive and well?
Who else is starring in Deadpool 3?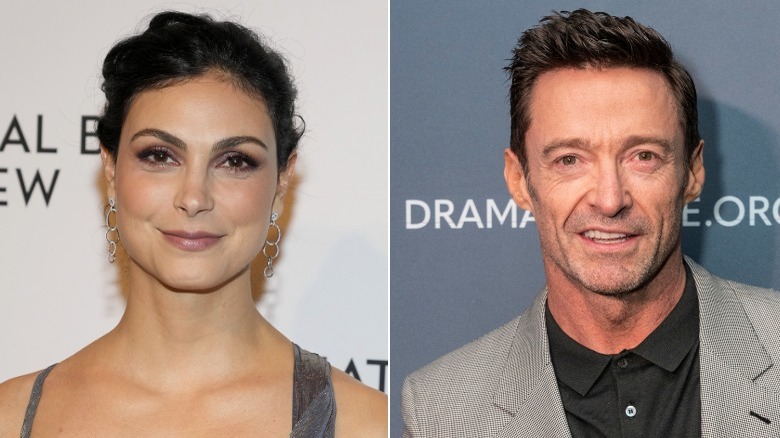 Kevin Mazur/Getty & undefined & lev radin/Shutterstock
Rob Delaney, who is set to appear in this summer's "Mission: Impossible — Dead Reckoning" is just the latest A-lister on board to return to the "Deadpool" franchise. Morena Baccarin, who appears as Deadpool's love interest Vanessa, is also set to appear in the Shawn Levy-directed threequel. Karan Soni, who plays Deadpool's trusty friend and cab driver Dopinder is also on track to round out the cast. Colossus actor Stefan Kapicic and Blind Al star Leslie Uggams will also return.
The most prominent casting announcement for "Deadpool 3" was made in 2022, with the confirmation that Hugh Jackman would be reprising his role as Wolverine. The actor was last seen playing the iconic X-Men character in 2017's Oscar-nominated "Logan." Joining Jackman and Reynolds for the third "Deadpool" outing is "Succession" star Matthew Macfadyen and "The Crown" standout Emma Corrin.
With Delaney confirmed to return, it's possible that other X-Force members could possibly show up in "Deadpool 3." Fingers crossed for Brad Pitt's Vanisher. Only time will tell what Reynolds, Levy, and Marvel head honcho Kevin Feige have in store for Deadpool and co. this time around.
"Deadpool 3" hits cinemas on November 8 2024.