The Morning Show Renewed For Season 4 At Apple TV+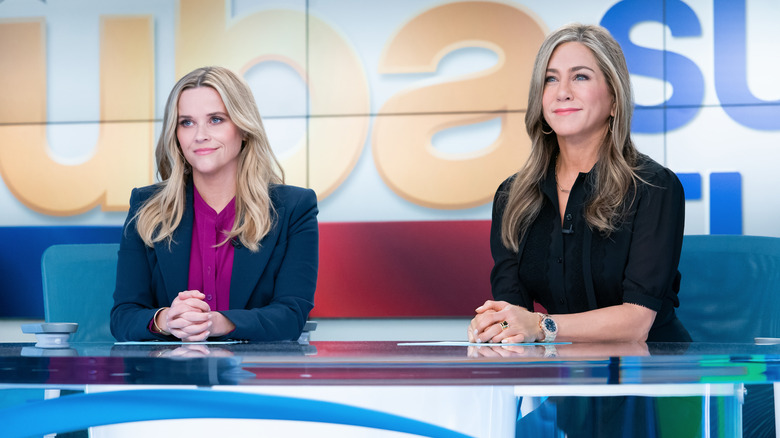 Apple TV+
Apple TV+'s flagship series will return for a fourth season. On May 1, 2023, it was announced that "The Morning Show," which finished airing its second season back in 2021, has already been renewed for Season 4 — with Season 3 kicking off this coming fall.
As was reported by several outlets, including Deadline, Apple TV+ is betting big on the its first ever original series, which first premiered on the streamer in November of 2019. After lengthy delays, Season 3 will finally start airing in November, adding high-profile cast members like Stephen Fry, Tig Notaro, and Jon Hamm. Per Deadline, star Reese Witherspoon revealed that Hamm's involvement specifically has "everybody excited" for his role as Paul Marks, a media mogul set to face off against Billy Crudup's Cory Elliison.
Since Season 3 hasn't even come out yet, there's no word on when Season 4 will drop — or when it will even start filming. Still, fans of "The Morning Show" can rest easy knowing that its story is set to continue for a while, especially because Deadline also reported that the option for a fifth season is, in fact, on the table.
What happened on Season 2 of The Morning Show?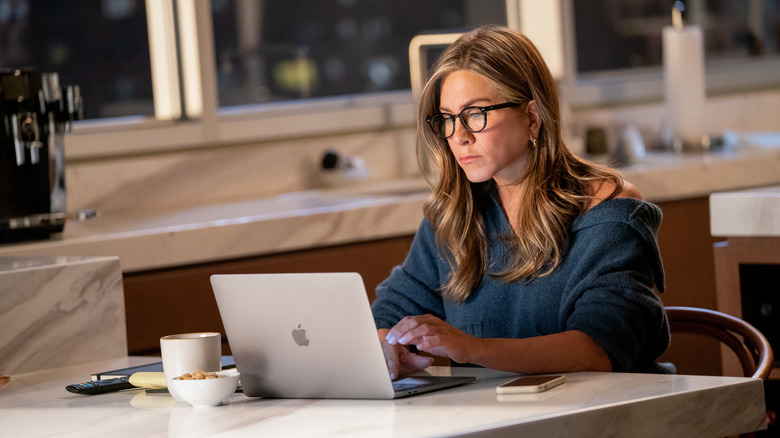 Apple TV+
Season 2 finds the network at the center of "The Morning Show," UBA, in crisis as after lead anchor Alex Levy (Jennifer Aniston) reveals to the world at large that the network knew all about the atmosphere of sexual misconduct created by former anchor Mitch Kessler (Steve Carell). Alex quits the show, leaving her co-anchor Bradley (Witherspoon) unmoored, and as she goes to visit Mitch — who's hiding out in Italy — the COVID-19 pandemic slowly starts to hit. By the end of the season, Mitch has taken his own life, Alex has contracted a serious case of COVID-19, Cory and Bradley are grappling with their feelings for each other, and the pandemic is in full, terrifying swing.
Whether Season 3 will pick up immediately after the events of Season 2 or take place several months later — perhaps in the time where the COVID-19 vaccine became widely available — remains to be seen, but Season 4 is definitely on the way as well. The first two seasons of "The Morning Show" are available on Apple TV+ now, if you need to catch up before the third season drops.