Don't Look Up's Adam McKay Teams With Robert Pattinson And Amy Adams For New Netflix Movie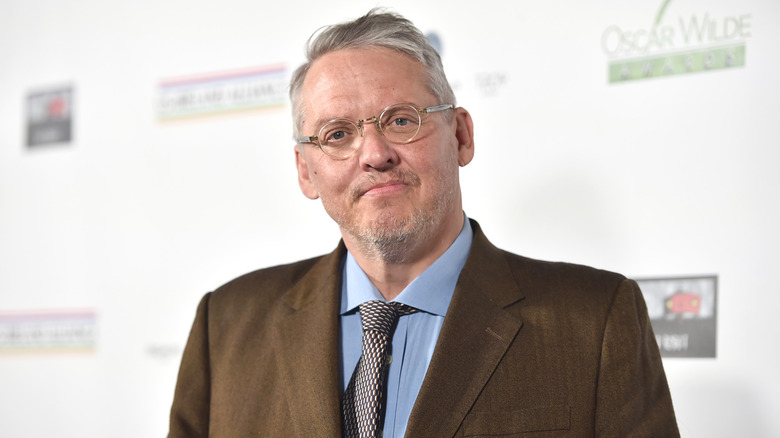 Alberto E. Rodriguez/Getty Images
Academy Award winner and director Adam McKay is teaming up with Netflix once again. After his 2021 movie "Don't Look Up" found its home on the streamer, McKay's next satire, "Average Height, Average Build" will also be a Netflix original movie. Unsurprisingly, McKay has already assembled a pretty incredible cast for the project, which Deadline reports is a story about corruption in politics and how quickly that can spiral out of control.
The cast so far includes Oscar winner Forest Whitaker, Robert Downey Jr., Amy Adams, Robert Pattinson, and "Till" breakout Danielle Deadwyler. McKay, as he typically does for these projects, will write and produce as well as direct. According to Deadline, Pattinson plays a serial killer who manipulates a lobbyist, played by Adams, into playing fast and loose with laws so he can continue getting away with murder. Downey Jr. plays a retired cop who starts hunting Pattinson's killer, and as for Whitaker and Deadwyler, their roles are currently unknown.
Adam McKay went from Frat Pack comedies to Oscar-winning films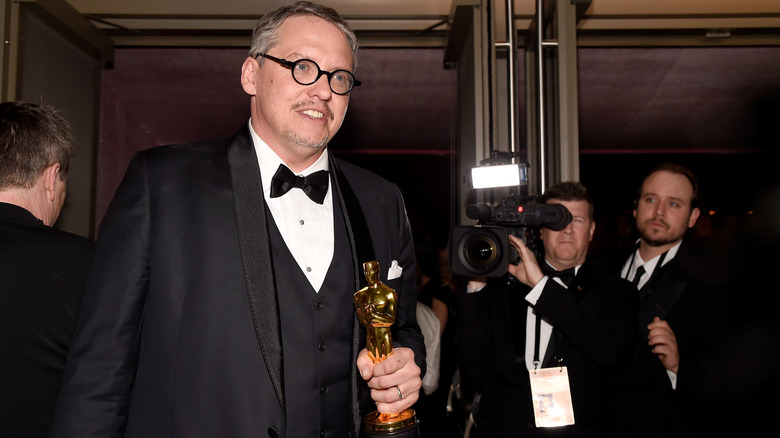 Kevork Djansezian/Getty Images
If you haven't been paying attention to McKay throughout the last decade, you might have missed the part where he made a major pivot from goofy comedies to Oscar and Emmy-winning satires. After working as the head writer on "Saturday Night Live" during the early 2000s, he ended up working with Will Ferrell on several dumb yet incredible comedies, like "Anchorman: The Legend of Ron Burgundy," "Talladega Nights: The Ballad of Ricky Bobby," "The Other Guys," and "Step Brothers," as well as creating the comedy channel "Funny or Die." (Ferrell and McKay have since parted ways as creative partners.)
Then, in 2016, McKay worked without Ferrell for the first time in his film career with "The Big Short," which would catapult him into awards contention after he was nominated for directing and for the script at the Academy Awards. Based on the book of the same name by Michael Lewis about the 2008 financial crisis, "The Big Short" earned McKay an Oscar for Best Adapted Screenplay, and he's scooped up several Emmys for producing the hit HBO original series "Succession" (for which he also directed the series pilot.)
There's no release date just yet for "Average Height, Average Build," but fans of McKay can expect yet another sharp, biting dark comedy from the writer-director.