Mila Kunis Shuts Down Fantastic Four Rumors (But She Knows Who's Really Joining The MCU)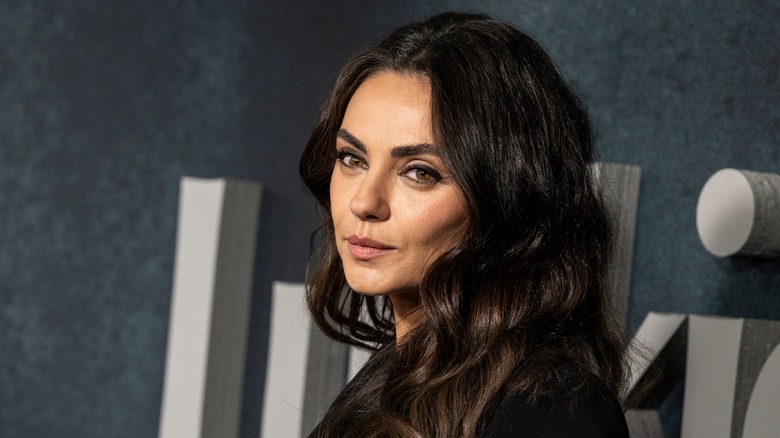 lev radin/Shutterstock
With the Fantastic Four finally returning to the Marvel Cinematic Universe, fans have been going, to put it mildly, somewhat insane as they try and speculate as to who will play the four heroes. Set to release in early 2025, the movie's cast still hasn't been revealed, but after she dared to get lunch with the director Matt Shakman, Mila Kunis' name entered the chat. Kunis opened up on the heels of this news, which sparked immediate chatters that she was talking to Shakman about Sue Storm — and she's not, but she does know some secrets about the project.
Speaking to James Corden during one of his final episodes of "The Late Late Show," Kunis quipped, "apparently, if you go to lunch with somebody that is also in the industry, you then start working together, according to the internet." Referencing the fact that she visited a deli with Shakman, she continued, "the next day I was somehow in 'Fantastic Four.'" That said, Kunis teased that she knows who is in the movie, but kept mum about the details so as not to "get in trouble with The Mouse," meaning the top brass at Disney. If you think she means she knows who's set to play Sue Storm, it's possible, but since she didn't specify, it's safe to assume she was actually talking about Adam Driver; his name recently leaked as the next probable Reed Richards.
Mila Kunis definitely isn't playing Sue Storm — so who is?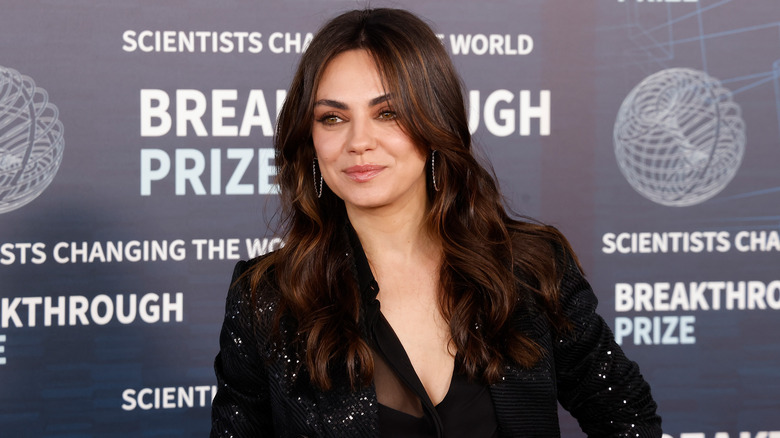 Taylor Hill/Getty Images
So, we now know that Kunis definitely isn't playing Sue Storm — and fans can keep speculating about who will be crowned as the next Invisible Woman. There is a rumor that Kunis interviewed to play The Thing (there is a female version in the comics, Sharon Ventura, who goes by "She-Thing"), but that's completely unsubstantiated at this point; as for Sue Storm, other names like Vanessa Kirby and Jodie Comer have been floating around for some time. Emily Blunt and John Krasinski are still probably the Internet's favorite dream-casting as Sue and Reed, and Krasinski even addressed that head-on by cameoing as Mr. Fantastic in "Doctor Strange in the Multiverse of Madness."
Driver's name was leaked by a relatively reputable source — Daniel Richtman — so it feels fairly likely that Kevin Feige and the rest of the creative team behind the MCU are sitting on this announcement until more names are confirmed or they think it'll make the biggest splash. We can safely say, though, that Kunis won't be going invisible any time soon, so there's one name we can cross off of the "who's playing Sue Storm?" list.