Matthew Rhys Joined The Perry Mason Cast Because The Show Was 'HBO-Ified'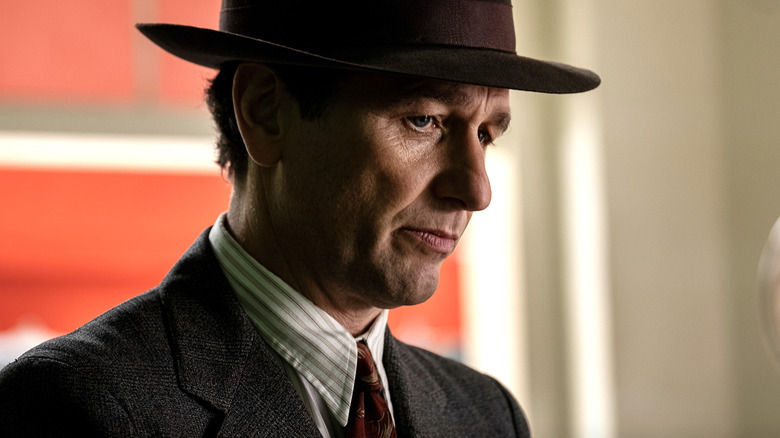 Merrick Morton/HBO
It's a daunting thing, playing a character that was already brought to life in iconic fashion by another actor. That is, nonetheless, what Matthew Rhys chose to do when he agreed to play the titular role in the HBO-produced reboot of "Perry Mason." The series offers its own take on the life of its eponymous character, a fictional criminal defense lawyer that was originally created by writer Erle Stanley Gardner.
Before Rhys made his debut as the character in 2020, Mason was famously played by Raymond Burr in a one-hour procedural version of "Perry Mason" that ran on CBS from 1957 to 1966. Throughout that time, Burr won two Primetime Emmy Awards for his performance as the character, and he went on to reprise the role in the mid-1980s in a series of TV movies that he continued to star in until his death in 1993.
All of this is to say that Perry Mason was already a character with a storied history long before Rhys was even given the chance to play him. With that in mind, Rhys admitted in a June 2020 interview with Rotten Tomatoes that he only began to consider starring in a "Perry Mason" reboot after hearing that HBO was involved in the project. "I got this message from my agent saying, 'I want to talk to you about a remake of 'Perry Mason.' And then I thought, 'God, why do you want to remake 'Perry Mason?'" Rhys recalled.
The actor continued, "[My agent] got back to me, he said, 'Actually HBO wants to make it,' and I went 'Oh, it's not going to be a remake,' because HBO will HBO-ify it."
Matthew Rhys was intrigued by HBO's 'cracked' version of Perry Mason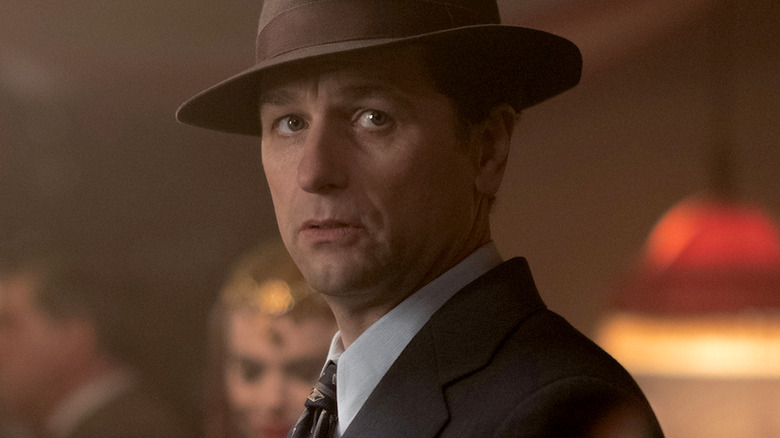 Merrick Morton/HBO
Those who have watched HBO's "Perry Mason" can attest that it is very different from the Raymond Burr-led version from the 1950s and '60s. Not only is the series grittier, darker, and seedier than its previous incarnation, but Matthew Rhys' version of Perry Mason is also far more fallible and haunted than Burr's take on the character. According to Rhys, it was the idea of reinterpreting Perry Mason in that way that made him want to sign on to the HBO series.
"When I met with the writers, they said, 'Look, our hope is that we've loaded this guy's bases and that he's cracked,'" Rhys noted in the same interview with Rotten Tomatoes. "You know, that's what they were interested in portraying and that's certainly part of the large attraction for me – seeing someone with some very real universal issues that you can relate to."
The actor, who won a Primetime Emmy Award in 2018 for his performance on "The Americans," added that he didn't want to play a straightforward, morally unbending version of Perry Mason. "I wasn't interested in the great servant of justice. I liked how fallible he was, how kind of gray his life is," Rhys explained. "He lives in the cracks."
Perry Mason Season 2 is just as emotionally complex as the show's first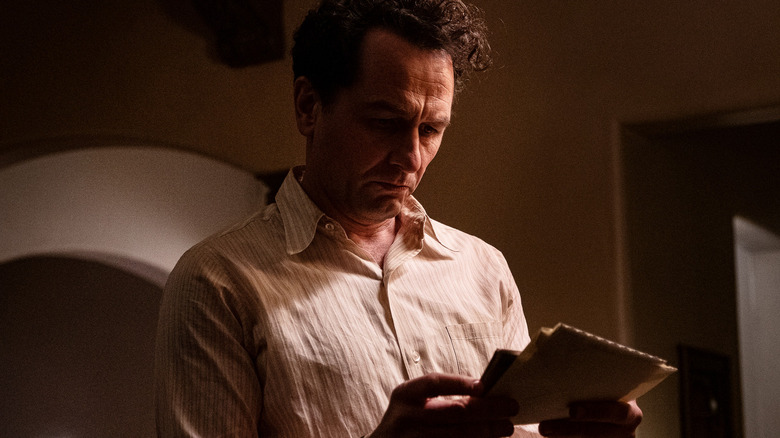 Merrick Morton/HBO
By the end of "Perry Mason" Season 1, Matthew Rhys' version of the show's titular hero does more closely resemble the version of the character that TV viewers had previously come to know and love. That doesn't mean, however, that his problems are all fixed when "Perry Mason" Season 2 begins. As a matter of fact, while the HBO drama's sophomore season isn't quite as bogged down with its hero's backstory as its first, Rhys' public defender remains haunted throughout it by several past tragedies.
That aspect of "Perry Mason" Season 2 was partly the result of some behind-the-scenes creative changes. In specific, Rhys points to the replacement of Rolin Jones and Ron Fitzgerald as showrunners, whose roles were taken on by Jack Amiel and Michael Begler. "As you would imagine naturally would happen, [Amiel and Begler] just came in with a fresh set of ideas," Rhys revealed in a March interview with Collider.
The "Perry Mason" star says Amiel and Begler immediately knew the difficult emotional state they wanted his criminal lawyer to be in when the show's second season begins. "They wanted to, not exactly do a 180, from the end of Season 1, but they wanted a turn, of sorts," Rhys explained. "You find [Perry] in a real crisis of faith about himself, about his capabilities, and about his qualifications in being there. He has this imposter syndrome that he's suddenly been hit with."
It seems, in other words, safe to say that the emotionally complicated aspects of "Perry Mason" that originally drew Rhys to the HBO show didn't dwindle between its first and second seasons.