The Big Bang Theory's Bollywood Joke Got Them Into Legal Trouble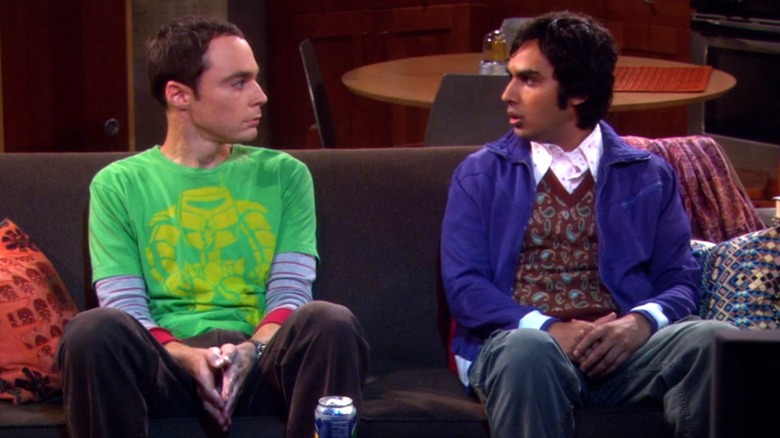 CBS
"The Big Bang Theory" is in some legal hot water after political activist Mithun Vijay Kumar called attention to what he feels is an offensive joke made in Season 2, Episode 1 ("The Bad Fish Paradigm"). When Sheldon Cooper (Jim Parsons) temporarily lives with Raj Koothrappali (Kunal Nayyar), they watch a Bollywood film and vocally share their thoughts on two of the actresses. Raj expresses his love for Aishwarya Rai, to which Sheldon responds, "Actually, I'd say she's a poor man's Madhuri Dixit." In turn, Raj exclaims, "Aishwarya Rai is a goddess. By comparison, Madhuri Dixit is a leprous prostitute."
Kumar tweeted in March 2023 that he asked his lawyer to send Netflix a legal notice, requesting the episode to be taken off the streaming platform in India. He said, "As a fan of Madhuri Dixit since childhood, I was deeply disturbed by the dialogue. I found it highly derogatory and offensive towards Indian culture and women." The legal notice states that the episode insults the modesty of Dixit. It reads, "This content is not only insensitive but also promotes sexism and misogyny, which is unacceptable in any form." 
While some share Kumar's feelings about the episode, others don't think it should be removed from Netflix India.
There are mixed feelings regarding Mithun Vijay Kumar's legal notice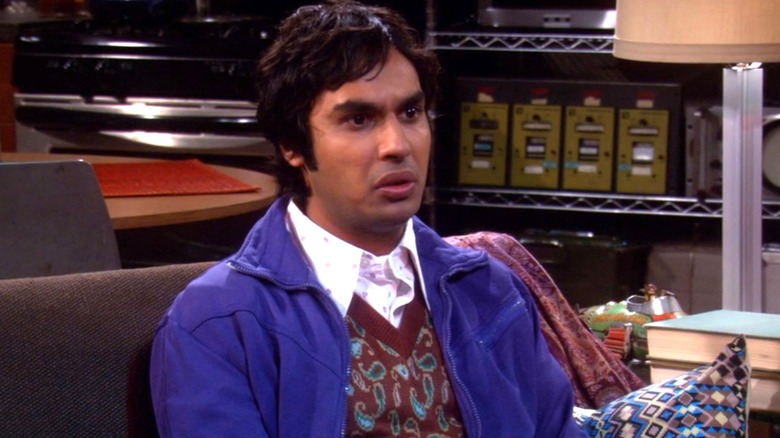 CBS
Several Indian actresses agree with Mithun Vijay Kumar that the conversation between Sheldon and Raj is uncalled for. Jaya Bachchan told the Times of India, "Is this man [Kunal Nayyar] insane? ... He needs to be sent to mental asylum. His family should be asked what they think of his comment." Urmila Matondkar, who hadn't seen the episode, was surprised over its existence: "[I]f it is true it is beyond outrageous. It shows their extremely cheap mentality. Do they really think this is humorous?"
Yet over on Twitter, many aren't on his side. A number of people questioned why he's taking legal action over a decade after the episode in question aired. To this, Kumar explained that he was only recently made aware of it. @Baso47 pointed out how none of the parties involved took issue with the episode: "Wow, neither Ms. Rai or Ms. Dixit complained about this, but you are? 15 years later? It was comedy man, and the Indian actor had no problem with the line. Looks like you're the only one with the problem."
Other comments questioned why Kumar is only going after Netflix India when "The Big Bang Theory" is on other platforms, like Amazon Prime. @avinandan brought up the fact that the sitcom isn't even a Netflix production — it's from CBS. At this point, neither Nayyar, Chuck Lorre or anyone else involved with the show has commented on the matter.