The Super Mario Bros. Movie Will Soon Join The $1 Billion Box Office Club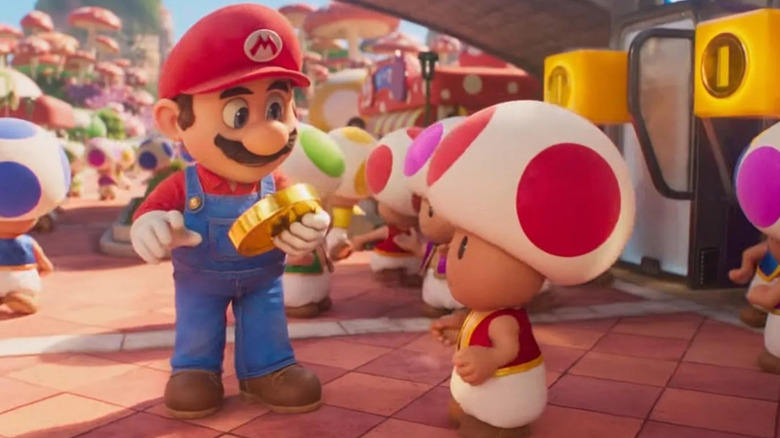 Universal Pictures
"The Super Mario Bros. Movie" continues to blow everyone away at the box office, and is now on track to hit yet another commercial milestone, according to The Hollywood Reporter. The cinematic smash of 2023 is about to raise its flag over the castle of $1 billion in box office grosses worldwide, the first movie of the year to even come close to doing so.
As THR points out, it's a performance that seems more befitting of a four-quadrant general audiences blockbuster — ala 2022's $1 billion box office club entry "Top Gun: Maverick" — than something that was ostensibly produced primarily for children and families. It just goes to show that after more than 40 years of jumping and dying, Mario is truly a pop culture icon who appeals to almost every demographic.
The film is projected to cross over the $1 billion worldwide mark sometime on Sunday, and of course, even if it somehow didn't quite make it by then, it would only be a matter of time before the milestone is reached. Once that happens, it will join an extremely select fraternity of animated films to have grossed $1 billion or more, becoming just the tenth such film to do so in movie history.
The movie is leaving a trail of smashed box office records in its wake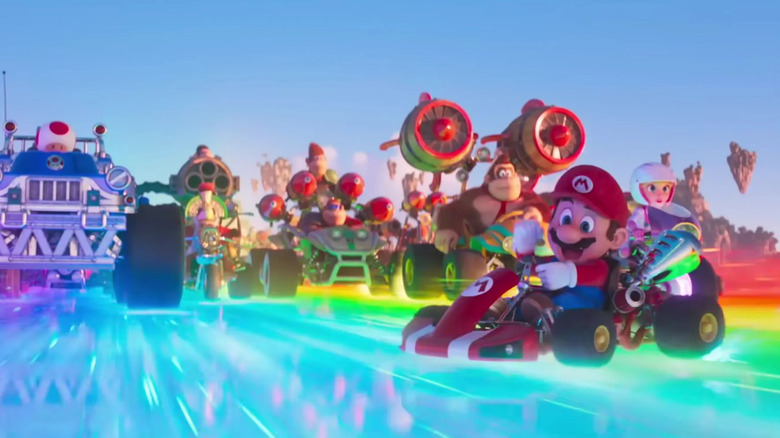 Universal Pictures
A little less than half of the soon-to-be billion-dollar box office take for "The Super Mario Bros. Movie" is coming from North American markets, with $487.5 million projected to have come in by the end of the weekend. The rest of its haul will come from its projected $533 million gross in overseas theaters — not bad for just 26 days into its theatrical run, and plenty of time left on the Super Star.
"The Super Mario Bros. Movie" is already the highest-grossing animated film ever released domestically by Universal, and has even managed to climb its way to number three on the list of biggest Universal blockbusters overall if you don't adjust for inflation. In those standings, it comes in behind "Jurassic World" and the classic "E.T. The Extraterrestrial," an incredible showing for an animated children's movie.
With an outsized box office performance like this, a sequel to "The Super Mario Bros. Movie" is practically guaranteed, and Jack Black has already said he wants Pedro Pascal as Wario. And who else but Mario's money-obsessed doppelganger would Nintendo call upon to follow up such a cash cow?