Abbott Elementary's Season Finales Might All Contain Field Trips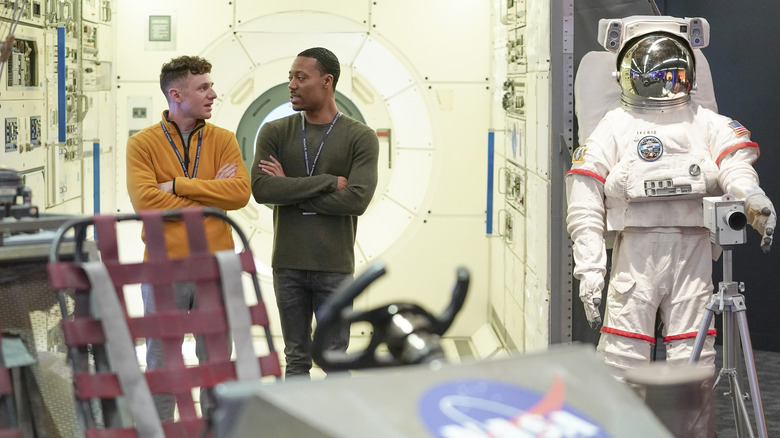 ABC/Gilles Mingasson
"Abbott Elementary" depicts the highs and lows of elementary school, delivering one of TV's best shows. Although it showcases grade school from the teachers' perspectives, the series allows its audience to relive those memorable years, including the field trips, which were undoubtedly the best part. With two seasons in the books, "Abbott Elementary" has started a trend of including a schoolwide field trip in its season finales, with Season 1 ending at the zoo and Season 2 featuring a slumber party at a science museum. 
"We really enjoyed ending on that field trip last year," series creator and star Quinta Brunson told Variety. "I probably will want to do it every season. It's just fun! We're all — I think about the audience as part of the show — we're all in this school all year, and it's rewarding to get to go somewhere else at the end of the season, just like a regular school, and look forward to that." 
From the sound of things, fans can expect "Abbott Elementary" to make this surprise trend and staple of the series. Maybe with a few more field trips together, Janine (Brunson) and Gregory (Tyler James Williams) can fully develop the romantic relationship that fans are waiting for.
Brunson knew Abbott's Season 2 finale would be a milestone for Janine and Gregory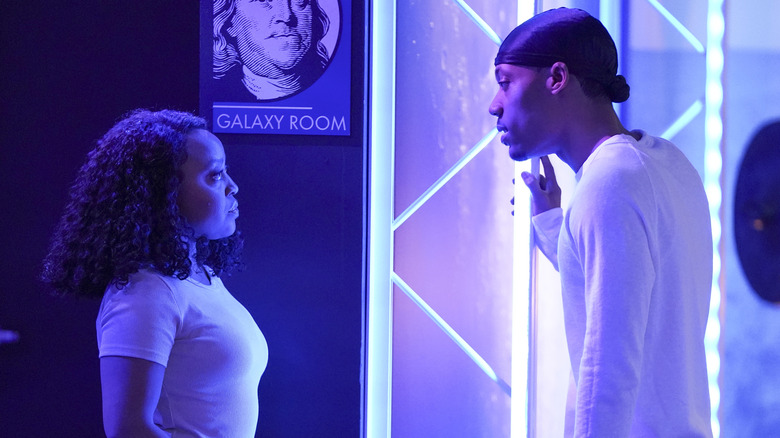 ABC/Gilles Mingasson
"Abbott Elementary" fans have long waited for Janine (Quinta Brunson) and Gregory (Tyler James Williams) to get together, even comparing them to Jim and Pam from "The Office." The Season 2 finale paid off in a big way, as the teachers finally admitted their feelings to each other during the cozy slumber party in Philadelphia's Franklin Institute. Although Janine clarified they'll remain friends, for now, the stars are aligning for "Abbott" fans to get the couple they've longed for.
During her interview with Variety, Brunson revealed that the "Abbott" team knew early on that they wanted to wrap up Season 2 with Janine and Gregory. "We started mapping it out pretty early on," she said. "There's always room for change and rearranging, but for me as a writer, the best thing to do is say, 'We want to be here in Episode 9. We want to be here in Episode 15.' And we have 22, which is a blessing and a curse, because you have a lot of time to make small things happen and to make big things happen. We wound up landing on like an every-three-or-four-episodes pattern for them."
While fans still wait for the teachers to become a couple fully, they at least now have a pseudo time frame, thanks to Brunson's comments. Future seasons of "Abbott Elementary" will undoubtedly further explore Janine and Gregory's relationship, so expect them to go on a few more field trips together.