How Maria Bakalova Behaved On The Set Of Guardians Of The Galaxy Vol. 3 According To James Gunn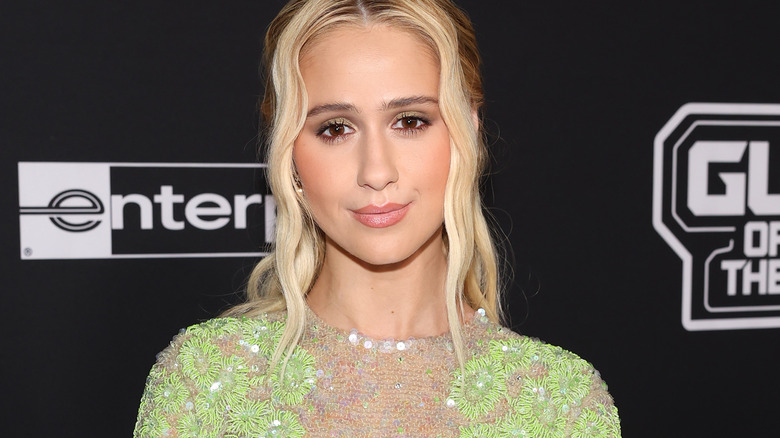 Jesse Grant/Getty Images
Maria Bakalova won over the movie industry in 2020 with her hilarious best supporting actress Oscar-nominated performance in "Borat Subsequent Moviefilm," and apparently she had the same sort of winning effect on writer-director James Gunn on the set of "Guardians of the Galaxy: Volume 3."
Bakalova plays Cosmo the Spacedog, who has been elevated from a pair of short appearances in the first two "Guardians" films and emerging turn in "The Guardians of the Galaxy Holiday Special" to a bona fide role in "Vol. 3." And while the actor wasn't required to be on set when she wasn't in a scene with her fellow co-stars, she opted to hang out with Gunn anyway.
"[The] fun thing about Maria that a lot of people don't know is, as much as we all love each other, we're still working," Gunn said in a press conference for the film attended by Looper. "So, the minute that people are off the clock, they're out of there. They're off the set. They're back home [or] we're all on location and we all have other things we want to do. That includes me."
Bakalova, on the other hand, was a mainstay on the set from her first day on the production whether she was required to be there or not, Gunn said. "Then, she will come in the next morning [and] she does her bit as Cosmo, and she comes and sits with me all day long," he continued. "So, even though she's not the biggest character in the movie, I spent more time with Maria than almost [anyone else] because she just loved being on set and watching all the other actors. She is just an absolute joy to be around in every way."
Bakalova says she loved using her child-like imagination again to play Cosmo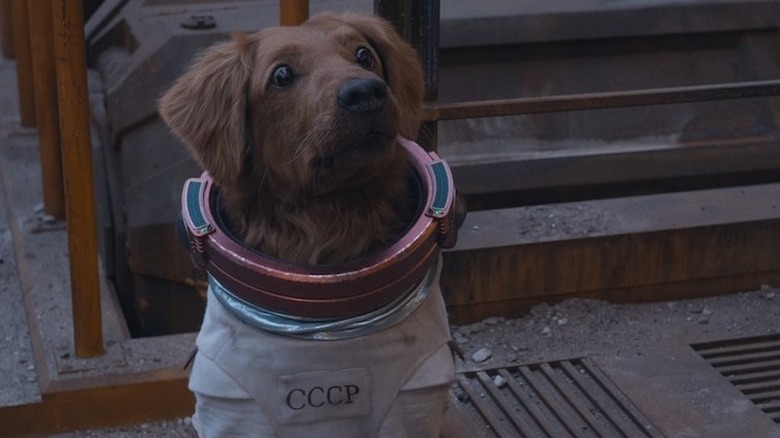 Marvel Studios/Disney
After learning that she was playing a dog in "Guardians of the Galaxy: Vol. 3," Maria Bakalova said at the press conference she was even more excited to be cast by James Gunn to play a canine instead of a human. "When I was auditioning for the part, I was like, 'How can I play this?' and it was so interesting because you can dare to be a little bit more over-the-top because [Cosmo is] a puppy and has more energy," the actress related.
Bakalova said she wore a motion capture suit to help bring telekinetic and telepathically-gifted Cosmo to life, which opened the door for her to actually be on set instead of merely voicing the role. As a result, the chance to act like a dog woke up the actor's inner child. "When I found out that I could be on set, actually, and work with a mo-cap suit and imagine that I'm a child again, to use my imagination to feel like, 'Today I'm going to be a dog' ... it's interesting we tend to forget about imagination when we grow up, and it's just been incredible," Bakalova said.
Naturally, part of Bakalova's preparation for the role involved observing dogs — and sometimes more. "I was trying to speak with them [and] bark with them," she explained.
"Guardians of the Galaxy: Vol. 3" opens in theaters Friday, May 5.