The Good Doctor: A Newly Introduced Series Regular Won't Return For Season 7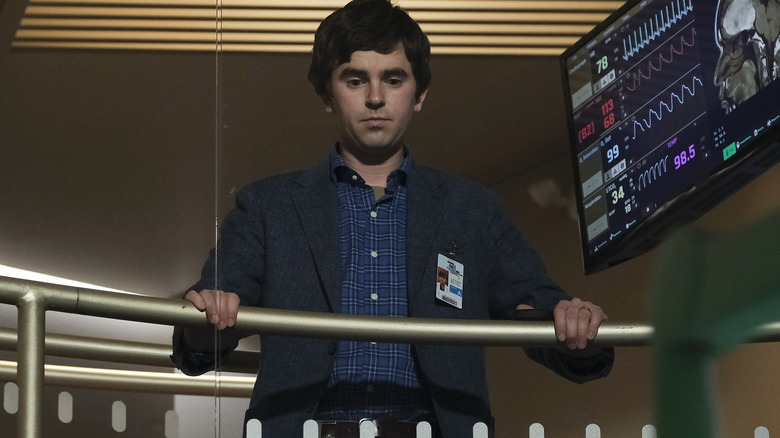 ABC/Jeff Weddell
Dr. Shaun Murphy (Freddie Highmore) may be at the center of the action in ABC's "The Good Doctor," but he's always had a respected assortment of other medical professionals to help him diagnose and treat patients at San Jose St. Bonaventure Hospital. Plenty of these other doctors have come and gone over the years, many to pursue other career opportunities, but fans may be disappointed to hear of who's leaving before Season 7.
Dr. Danny Perez, played by Brandon Larracuente, will not renew his residency on the drama series. TV Line confirms he's bowing out prior to Season 7, although apparently there will be a chance for him to come back in a recurring capacity. Dr. Perez was introduced in Season 6, Episode 2 and quickly became a series regular. It was also around this time that Dr. Danica Powell (Savannah Welch) was written out of the series when the character was fired from the residency program. As for why Larracuente's leaving, it seems he's moving on to greener pastures.
Brandon Larracuente will star in a new Prime Video drama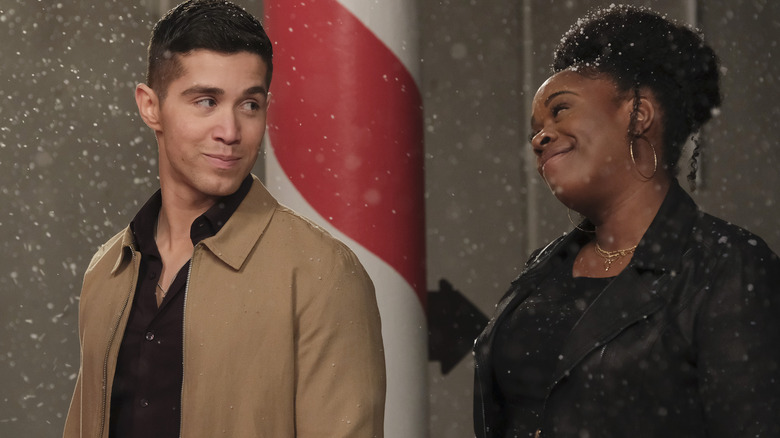 ABC/Jeff Weddell
"The Good Doctor" has one more episode left of Season 6, which airs on May 1, and then it may be a while until fans see Dr. Perez again. It definitely sounds as though the door will be left open for him to come back if he desires, but actor Brandon Larracuente will have other projects to focus on in the interim. 
He's reportedly booked a part on a new Prime Video drama from Dick Wolf called "On Call." He'll star in the show opposite Troian Bellisario from "Pretty Little Liars." While Dr. Perez has only been on "The Good Doctor" for a single season, he made the most of his time. For the most part, he functioned as a love interest for Dr. Jordan Allen (Bria Samoné Henderson). However, he's also struggled with opioid addiction, and in the back half of the season, his focus has been on maintaining his sobriety. 
"The Good Doctor" Season 6, Episode 22, "Love's Labor," comes out on May 1 on ABC, and apparently, Dr. Perez is going to get pulled away due to a tragic accident. Fans will have to tune in to see how they'll write off the character.