The Good Doctor Season 7 Greenlit At ABC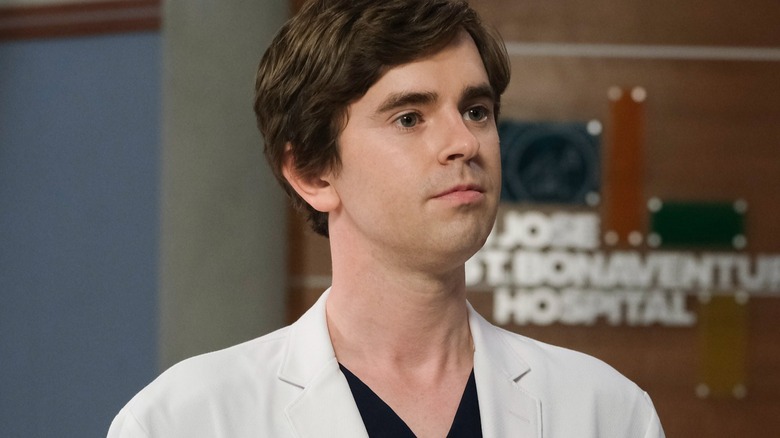 Jeff Weddell/ABC
Even as superhero media reigns supreme on screens big and small and streaming services become increasingly prevalent, cable dramas continue to hold strong. One of the most popular, "The Good Doctor," has become a standout in the medical genre since it began way back in 2017. Audiences can't help but adore the Freddie Highmore-led ABC staple, hence why they're due for yet another batch of stories out of San Jose St. Bonaventure Hospital in the coming months.
As reported by Variety on April 19, 2023, "The Good Doctor" has officially been renewed for a seventh season at ABC. This should come as no surprise seeing as the program is still a ratings hit, rivaled only by "Quantum Leap" in the 10 p.m. Monday time slot among those in the 18-49 age demographic. The publication also notes that it's unknown if the proposed spin-off titled "The Good Lawyer," which was set up during Season 6, will become a fully-fledged series.
With this news, it has become even further solidified that the medical drama isn't disappearing from TV any time soon.
The Good Doctor is one of multiple enduring medical dramas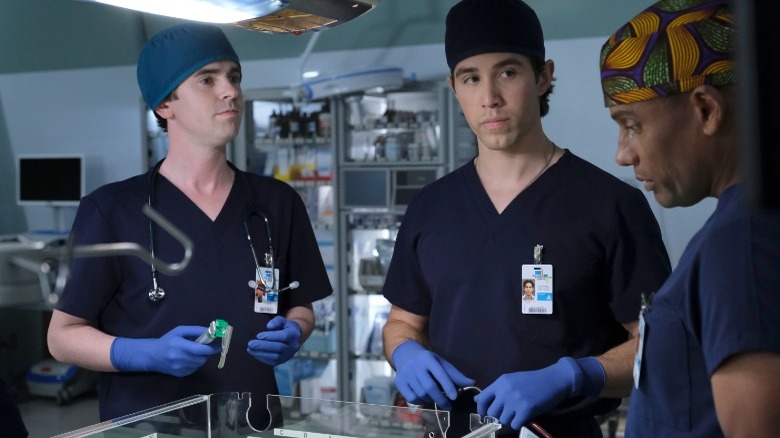 Jeff Weddell/ABC
While it may not be at the forefront of the entertainment world, the medical drama is still very much a fixture of the small screen world. For evidence of this, look no further than the fact that "The Good Doctor" isn't the only series of its kind still going strong in the 2020s. First and foremost, one of the most widely-adored medical dramas of all time, "Grey's Anatomy" — despite the departure of Ellen Pompeo — is gearing up for a landmark 20th season, with Season 19 slated to wrap up in May 2023.
Additionally, another drama focused on saving lives on the operating table by the name of "Chicago Med" is also on track to continue well into the future. The Dick Wolf and Matt Olmstead-created show was renewed for a ninth season in April 2023, just over a week before "The Good Doctor" Season 7 received the green light. This came as part of a massive three-series renewal that also saw "Chicago Fire" and "Chicago P.D." approved for Season 12 and Season 11, respectively, keeping the One Chicago saga alive and well.
"The Good Doctor" Season 6 will conclude on May 1, with Season 7 expected to reach ABC sometime in the future.