Lacey Chabert's Haul Out The Holly Didn't Pass The Usual Hallmark Vibe Check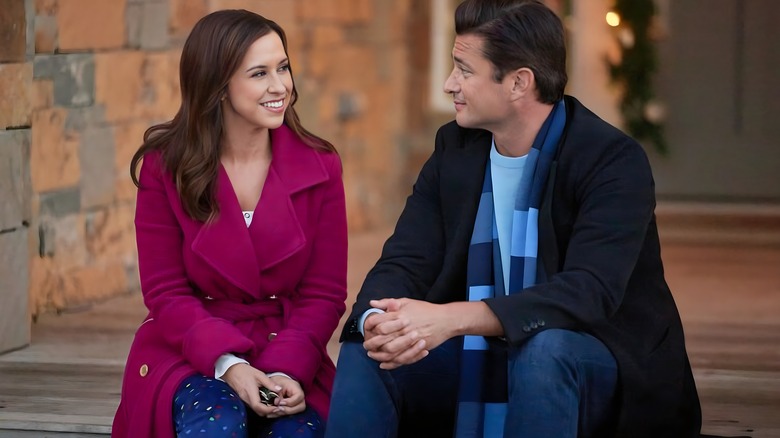 Hallmark
Ever since her Hallmark debut in 2010's "Elevator Girl," Lacey Chabert has become one of the most popular stars of the network. From holiday flicks like "A Royal Christmas" to the six-part tale of "The Wedding Veil," which Chabert executive produces, anything associated with her name is usually a hit. After all, she isn't part of over 30 movies on the channel for no reason.
However, her latest seasonal release, 2022's "Haul Out the Holly," just isn't giving fans the usual warm and fuzzy feeling that they've come to associate with Hallmark offerings. While there's the typical trope of the small town obsessed with Christmas, and the attractive, eligible bachelor who the leading lady remembers from her youth, "Haul Out the Holly" isn't up to the same standards as the rest of Chabert's filmography.
Overall, the plot simply isn't all that feel-good. After breaking up with her horrid boyfriend, Emily (Chabert) heads home to be with her parents for Christmas, but they aren't even there. Basically, it's all a ploy to force her into the holiday spirit with the help of her childhood friend Jared (Wes Brown), the HOA leader who gives out citations if decorations aren't up to par. It's common to root for the guy to get the girl, but the annoying tendencies of Jared — as well as Emily's parents and the rest of the townsfolk — make it difficult to care about whether or not they actually end up together.
Haul Out the Holly isn't meant to be like Lacey Chabert's other Hallmark films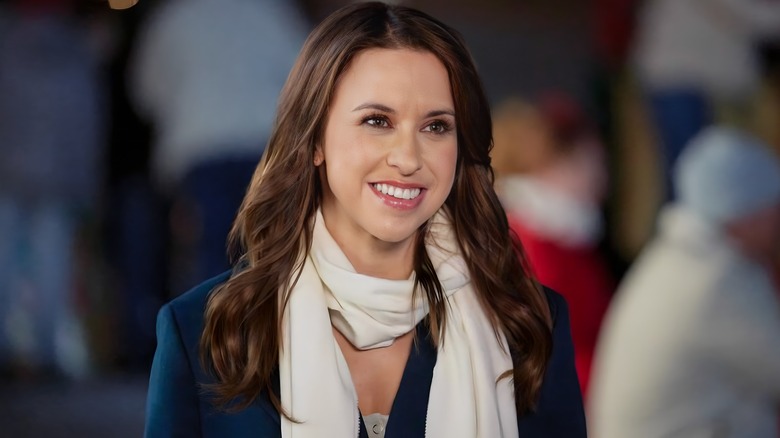 Hallmark
Regular viewers of Hallmark have come to expect a certain formula when it comes to the network's original movies, especially its slate of annual holiday offerings. If "Haul Out the Holly" were to follow that more closely, audiences would have likely seen Emily extremely bitter about the holidays (which she's really not in the film), and then slowly but surely warm up to the season thanks to her kind and quirky neighbors. Instead, she's bombarded by her parents and the other residents from childhood about the importance of the carnival and other holiday happenings.
However, "Haul Out the Holly" isn't supposed to be like Lacey Chabert's other movies. She told Good Morning America, "This is the first time I've done a straight comedy for Christmas." This explains the lack of expected heartwarming, tear-inducing moments. It's not meant to be heavily romantic, but instead humorous.
Still, there aren't really any laugh-out-loud moments, and the forced humor — even Melissa Peterman's scenes — are simply not that appealing. "Haul Out the Holly" may have been one of Chabert's few flops, but it's safe to say she'll get the chance for redemption the next time the holidays roll around.