What Language Does Tiger Lily Speak In Peter Pan & Wendy?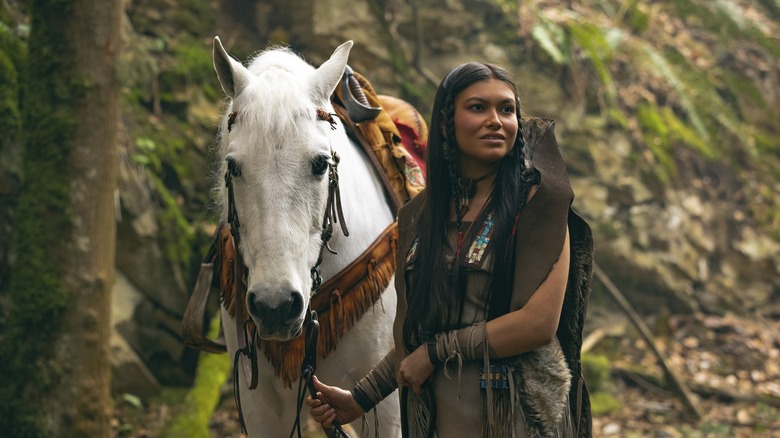 Eric Zachanowich/Disney+
Tiger Lily has long been a fixture in the story of "Peter Pan." Often the chief's daughter among Never Land's fantasy population of what appears to be indigenous Americans, Tiger Lily and her faction represent a different group from Peter Pan's Lost Boys and Captain Hook's rowdy band of cutthroats and pirates. Now that Disney has released the new iteration of the famous children's story, director David Lowery's "Peter Pan & Wendy," audiences have seen brand new version of Tiger Lily (Alyssa Wapanatahk), and she acts as an ally of the Lost Boys and Peter Pan (Alexander Molony).
However, some may wonder what language Tiger Lily speaks in "Peter & Wendy," and whether or not it's real or invented. Wapanatahk herself is a member of the Cree Nation, and she brought her own culture's language to the role. Speaking with CTV News, Wapanatahk said, "When I was given the opportunity to share our culture, I knew that they were right there with me the whole time. I knew that they were going to see this, that our children and our babies, our grandmothers, everybody is going to see this thing. That means the most to me I think, just that they are going to be seen and represented in a good way."
According to The Canadian Encyclopedia, the Cree language was still spoken by around 96,000 people in Canada as of 2016, and it represents one of the most popular indigenous languages. The language also covers a large geographic area, and it is almost spoken from coast to coast in North America.
The Cree language is one the most popular among indigenous populations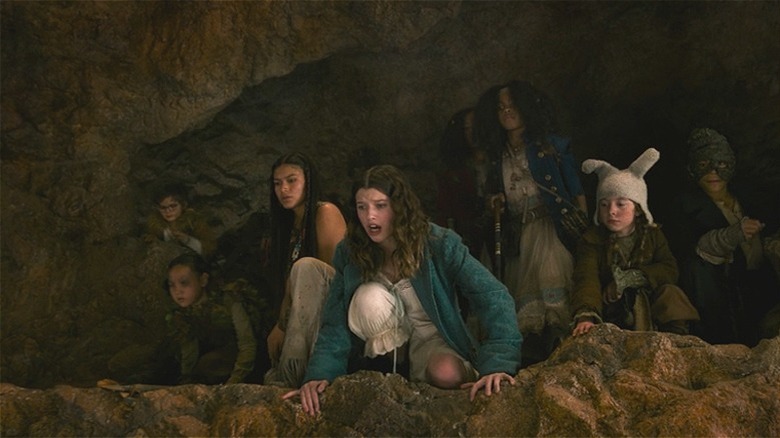 Disney+
A desire to improve the story's Native American representation greatly influenced not just Tiger Lily's language, but many things about the new take on the character in "Peter Pan & Wendy." Speaking to Native News Online, Wapanatahk explained how the production worked with consultants like Dr. Kevin Lewis of the Ministikwan Lake Cree Nation to ensure authenticity. ""[Dr. Lewis] was there basically the whole time and he helped me with the Cree language because I don't speak Cree fluently," she told the outlet. "I was also able to reach out to my grandmother and my adopted grandfather who helped me with the Cree language."
This is a smart move on the behalf of director David Lowery, who is all too aware of some of the aspects of the story that have not aged well. In an interview with Entertainment Weekly, Lowery explained how he struggled with adapting the timeless classic. "You're just like constantly, saying, 'Okay, culturally what works now?'" the filmmaker said. "Something as simple as taking the guns out of the pirates' hands changes like a lot of beats from the classic Disney movie. I mean, Captain Hook has a lot of funny scenes with his pistol. The original 'Peter Pan' movie's obviously horribly racist, and so that will have to go out the window." It seems the best way to address some of the racist tropes of the original story is to cast and write authentically, and having true Native American representation goes a long way.