Love & Death: How Many Episodes Are In The HBO Miniseries?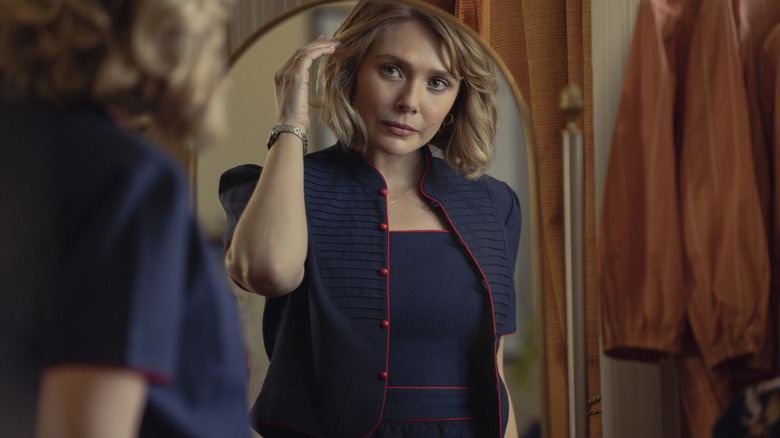 Jake Giles Netter/HBO Max
Interest in true crime stories is at an all-time high, so it should come as no surprise that occasionally multiple series get made concerning the same subject matter. In 2022, Hulu released "Candy," a five-episode miniseries about Candy Montgomery, a suburban housewife accused of murdering her neighbor. Candy's played by Jessica Biel in that series, but with a case this juicy, it only makes sense that HBO Max wanted to get in on the action.
On April 27, HBO Max released the first three episodes of its own miniseries titled "Love & Death." The limited series also focuses on Candy Montgomery, only this time, she's being played by Elizabeth Olsen. She's supported by an exceptional cast, including the likes of Jesse Plemons, Lily Rabe, and Krysten Ritter. Whether you've already watched Hulu's "Candy," there's bound to be something different to appreciate in "Love & Death," including the fact the HBO Max series gives its show a couple more episodes to let the events sink in and transpire. 
Love & Death will have seven episodes total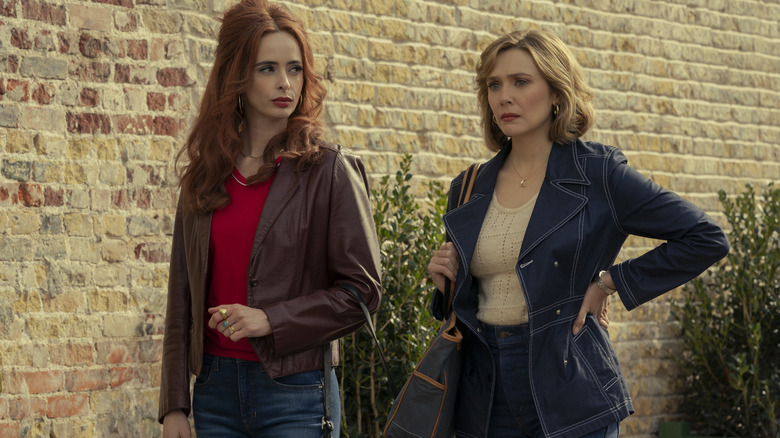 Jake Giles Netter/HBO Max
Hulu's "Candy" managed to tell its story of death and deception in five episodes. HBO Max's "Love & Death" seems to want to explore its subject matter a bit further, as it's going to have seven episodes in the limited series. The first three came out on April 27, and a new episode will release each subsequent Thursday until May 25.
The extended episode count should entice those who have already watched "Candy" to give the HBO Max miniseries a chance, as it will undoubtedly explore other facets of this case the Hulu series perhaps couldn't. Many critics already agree that "Candy" is prime dramatic television and is worth watching for Elizabeth Olsen's performance alone. In Alexander Harrison's review of the show for Screen Rant, he wrote, "There is more reason to recommend it, but this series would be worth it just to watch what Elizabeth Olsen does with a role this nuanced."
A housewife who turns murderous is certainly juicy material for any actor, so it shouldn't come as a surprise that twin series materialized out of this true story. And with a stacked cast and higher episode count, "Love & Death" is must-watch television for anyone who enjoys a good true crime tale.