Virgin River's Jenny Cooper Loves Working With Alexandra Breckenridge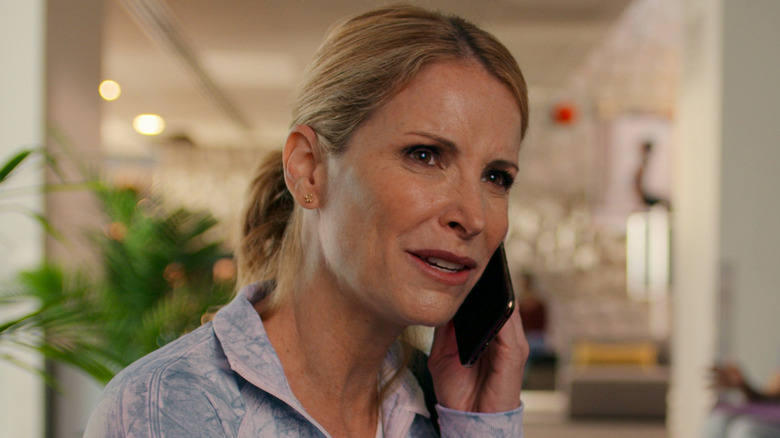 Netflix
The Netflix drama "Virgin River" focuses on Mel Monroe (Alexandra Breckenridge), a nurse practitioner who moves to the titular town to start over and soon finds love with local bar owner Jack Sheridan (Martin Henderson). With so much going on in her life — from relationship drama to work drama — Mel needs confidantes. One of her biggest confidantes is her older sister Joey, played by Jenny Cooper.
The two sisters support each other despite the fact that Jenny lives in Los Angeles (a lot of their conversations happen over the phone). For example, when Jenny announces she's engaged after a whirlwind romance, Mel is initially skeptical, but she manages to get on board because she can see it's making her sister happy.
So what is the relationship like between Breckenridge and Cooper off screen? Well, according to Cooper, they love working together. In an interview with Survived the Shows, Cooper said, "I felt from almost our very first scene that there [was] some sisterhood there that existed between the two of us and we were able to jump right in."
Cooper has a lot of respect for Breckenridge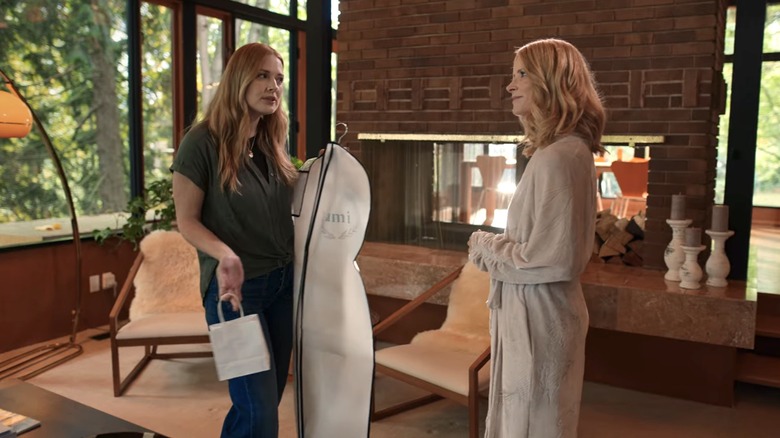 Netflix
Elaborating on her working relationship with Alexandra Breckenridge, Jenny Cooper told Survived the Shows: "I really adore her, I have so much respect for her as a mom and an artist and I hope that some of that is mutual." According to Cooper, that admiration makes it easier to be on set with Breckenridge and play two sisters who truly love and respect one another. "I think when you sit down with someone that you genuinely adore then you just play the scene and the words that are there in the circumstances that you have and, coming back to it season after season, it does feel, like, just comfortable," Cooper said. "Even Alex said after one of our last scenes like 'Yeah, that felt like a Mel and Joey scene.'"
Of course, the job isn't without its challenges, especially seeing as many of their chats take place over the phone so Cooper and Breckenridge aren't actually together — rather, someone reads Breckenridge's lines aloud while Cooper films and vice versa. However, Cooper is able to pull from her own real life experience of having a long distance relationship with her own sister, who she says she's "very close to." Because of this, she knows the importance of phone calls. "You have this long-distance relationship with the closest people in your life and especially during the pandemic when people weren't able to travel," she said. "And I think that that phone relationship is really important."