Chicago Med's Roland Buck III Was Challenged By Noah's Shift From Student To Doctor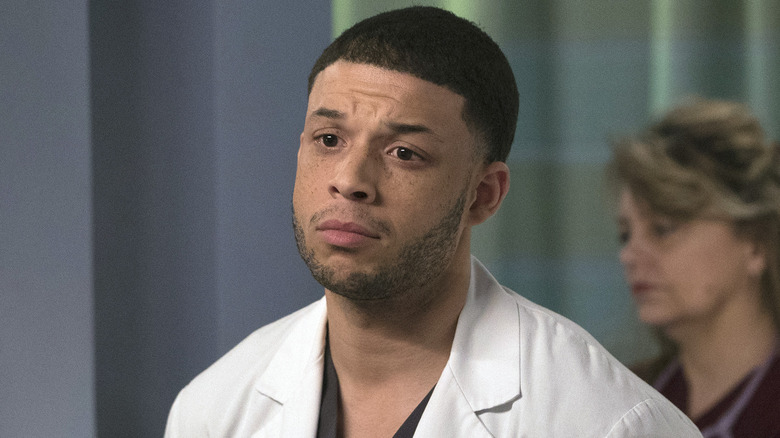 Elizabeth Sisson/NBC
Beginning his time on "Chicago Med" as a medical student in the 2016 episode "Malignant," Roland Buck III's Noah Sexton starts off as something of an awkward newbie. He fails miserably in his very first medical procedure at the hospital while attempting to assist Dr. Ethan Choi (Brian Tee) during their treatment of a gunshot victim. While Noah goes on to become a surgical resident at the hospital, he only manages this feat due to the intense devotion of his older sister April and her ongoing assistance with his studies. His on-duty difficulties foreshadow his eventual dismissal from Gaffney Chicago Medical Center for breaking hospital protocol.
As it turns out, Buck experienced his own personal struggles as his character progressed from beginner to practicing doctor on the show. "It's been challenging, just because, at first, I'm not really doing surgeries," he told Black Girl Nerds when asked about his big transition on the show. "But now there is more preparation where I have to bust out like a paragraph of medical jargon, and I have to know what I'm saying, and I've never said any of these words ever before in my life. So it keeps me [on] my toes."
The change from student to resident was tough but beneficial for Roland Buck III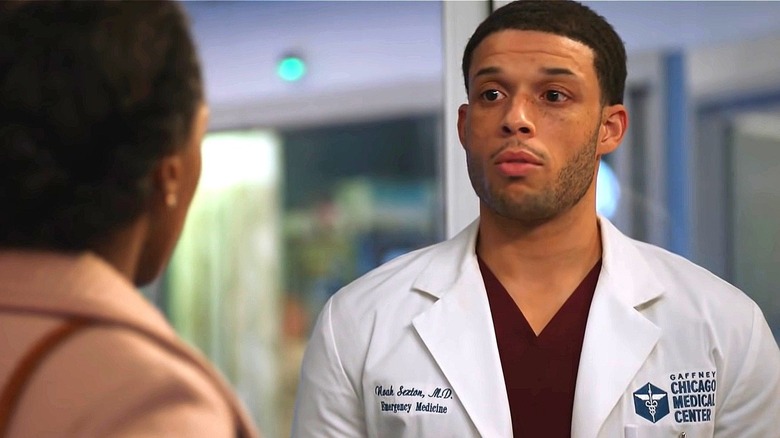 NBC/YouTube
Expanding on his comments in the Black Girl Nerds Q&A session, Roland Buck III explained that portraying a fully trained surgical resident didn't come easy for him. "It's definitely not a role that I can get comfortable and complacent in," he said, but he added that being pushed outside of his comfort zone turned out to be a good thing, because he was able to "grow" as an actor. He went on to say that, as a newly qualified doctor, his character assumed greater responsibilities and also faced more significant consequences for his actions. "Now I'm doing surgeries and diagnosing patients, I have people's lives in my hands so it raises the stakes."
Added to this extra pressure was the altered familial situation he faced. Outranking April in the hospital hierarchy, Buck's character found himself negotiating a delicate new working relationship with his older sibling. "[April] is now my nurse," he said. "The power dynamic now has switched and it's a challenge between me taking the lead, and her letting me take the lead." Sadly, it's not something he has to worry about anymore — Noah's time at Gaffney came to an abrupt end when he helped Dr. James Coleman (Obba Babatundé) commit suicide and he was fired for a breach of professional conduct.