Peter Pan & Wendy: Where Were The Neverland Scenes Filmed?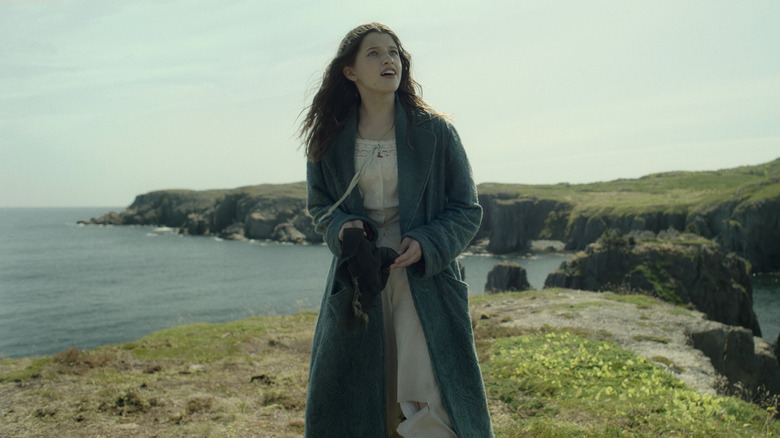 Disney+
When you're going to bring one of the most famous fantasy hotspots in literature to life, you better be sure it looks good. That's the challenge David Lowery was tasked with on his latest project, "Peter Pan & Wendy," Disney's live-action retelling of J.M. Barrie's classic story given the same sprinkle of pixie dust as the 1953 animated movie. While the film does a great job of lining up the looks of Alexander Molony's Peter Pan and Jude Law's villainous Captain Hook with the ones Disney firmly planted in our brains, Neverland looks and feels like an all-new character.
With sprawling cliffs and lush, green forest, Peter Pan's patch of home that can only be found by heading toward the second star to the right feels both modern and magical in "Peter Pan & Wendy." It isn't too out there and looks far more believable than if the set designer had tried to map out the surroundings from the original film. In fact, to find a spot like this, you don't necessarily have to fly straight on till morning to get there. That depends on how far you are from Canada.
Newfoundland and Labrador became Neverland for Peter Pan & Wendy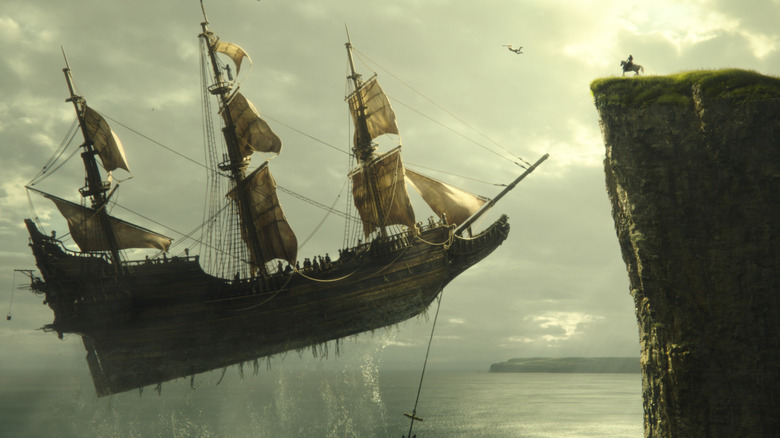 Disney+
Newfoundland and Labrador was selected to represent Neverland in the brand-new retelling of Peter Pan's beloved adventures. The idyllic location became a dream spot for not just the story but also the stars involved, as revealed by this take's Tiger Lily, Alyssa Wapanatâhk. Speaking to CTV News, Wapanatâhk couldn't deny how much she got swept up in it all. "The greenery is so magical, and everywhere you look it's almost like a different landscape," she said. "I love that about it."
While the film homes a pretty vicious crocodile with timing issues, the local wildlife that Wapanatâhk loved to see sadly didn't appear in the final film. Remarking on the gorgeous landscapes, she explained, "That kind of blew me away. Especially the whales, seeing the whales just kind of playing in the water... it was really beautiful." Well, with perks like this, it's understandable why you'd never want to leave there.