Transformers One Boasts MCU Alum Led By Chris Hemsworth As Young Optimus Prime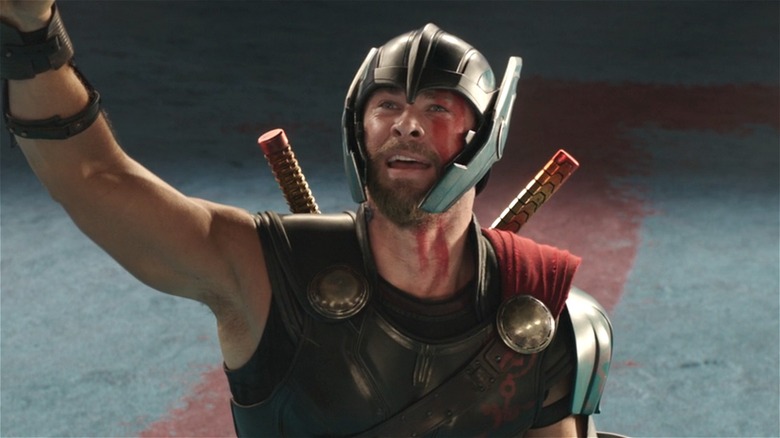 Marvel Studios
There aren't many things that are as cool as a robot that can transform, which is probably why the 1980s cartoon "Transformers" ultimately launched an entire franchise. Consisting of several shows and movies, the "Transformers" franchise experienced a resurgence in popularity when Michael Bay released the live-action film, "Transformers," in 2007. Since then, a whole new crop of fans manifested, and it seems as if there is no stopping the Autobots and Decepticons.
As reported by Variety, a brand new animated movie called "Transformers One" is currently in production, and it features several veterans of the Marvel Cinematic Universe, like "Thor: Love and Thunder" star Chris Hemsworth, Scarlett Johansson, and Brian Tyree Henry. Hemsworth is headlining the film as the voice of the Autobots, a young Optimus Prime. Meanwhile, Henry will be playing his rival, the Decepticons' leader, Megatron. In addition, Johansson will lend her voice to the powerful and skilled Autobot warrior, Elita.
In other words, "Transformers One" is a prequel film, and it will show how the two previously mentioned faction leaders went from friends to enemies, and how the conflict between the Decepticons and Autobots became a universe-spanning fight.
Transformers One is a mini-reunion for some MCU alumni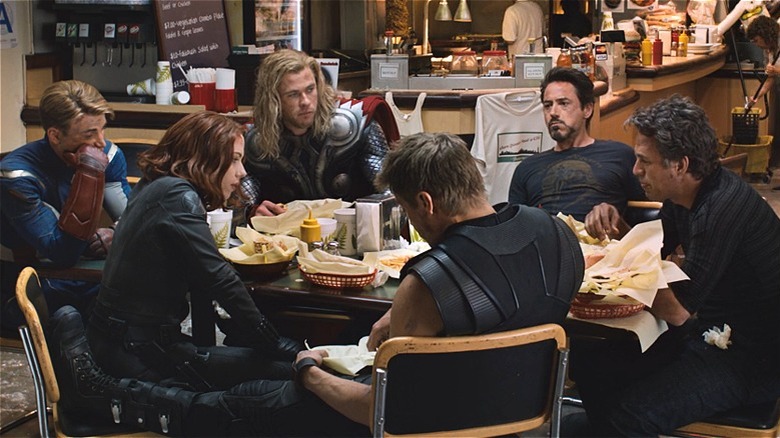 Marvel Studios
Aside from "Transformers" fans getting a fresh peak into some of the history and lore of the franchise, "Transformers One" is also basically a mini-MCU reunion, since Chris Hemsworth, Brian Tyree Henry, and Scarlett Johannson all have Marvel movie credits. Although they are playing robots in "Transformers One," Hemsworth has experience as Thor, Johannson knows about espionage and combat thanks to her role as Black Widow, and Henry has forged powerful weapons as Phastos in "Eternals." Though Henry has never shared a scene with Johannson and Hemsworth, they are definitely familiar with each other from the "Avengers" movies.
To celebrate the announcement of "Transformers One," president of Paramount Animation and Nickelodeon Animation Ramsey Naito said, "I'm honored to have such incredible talents come together to portray these well-known and much-loved characters in an origin story at the heart of the franchise." 
One thing is for certain though: it will be interesting to see how Hemsworth, Henry, and Johannson approach these classic "Transformers" characters.