Who Plays Trent Crimm On Ted Lasso?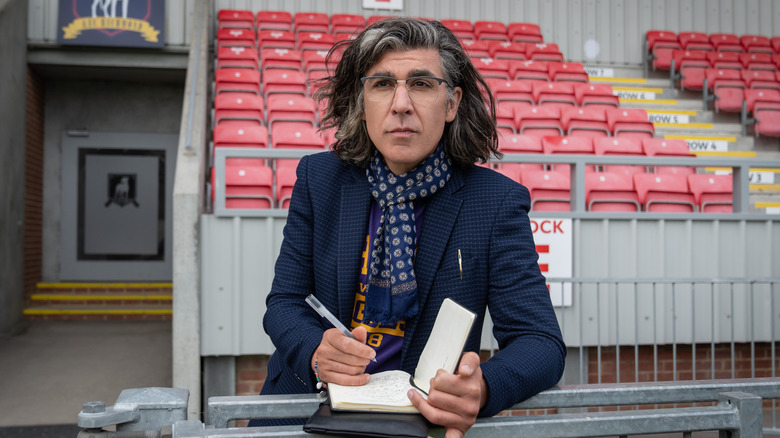 Apple TV+
There is no denying that there are a number of likable characters on "Ted Lasso," and throughout three seasons, it's safe to say that Trent Crimm has arguably made himself a contender to earn a spot on that prestigious list. While he may not be the show's most valuable player, he isn't afraid to make his presence known from time to time, and some fans of the series may be curious to know which talented actor is responsible for bringing the no-nonsense writer to life onscreen.
Viewers were first introduced to Trent Crimm as the sports journalist from the Independent who focused his efforts on covering AFC Richmond until he was fired for revealing one of his sources at the end of Season 2. It looked like the character's run was over, but fans were relieved to see him in the third and final season. His overall arc has resonated well with those who love the show, and the man responsible for the memorable performance is James Lance. 
While he has most certainly made an impact on the Apple series, even securing an Emmy nomination in 2022, Lance has attained an assortment of impressive credits throughout his career. The actor has appeared in films such as "Marie Antoinette," "Bronson," "Bel Ami," and "Northern Soul." He has also had notable appearances on shows such as "Teachers," "Absolute Power," "Moving Wallpaper," "Black Mirror," and "Midsomer Murders." But out of every endeavor he has taken on, Trent Crimm has proven to be at the top of the list regarding the actor's greatest accomplishments, and it may be shocking to learn what Lance credits for the success he and the series have experienced.
James Lance credits the cast's complimentary performance strategy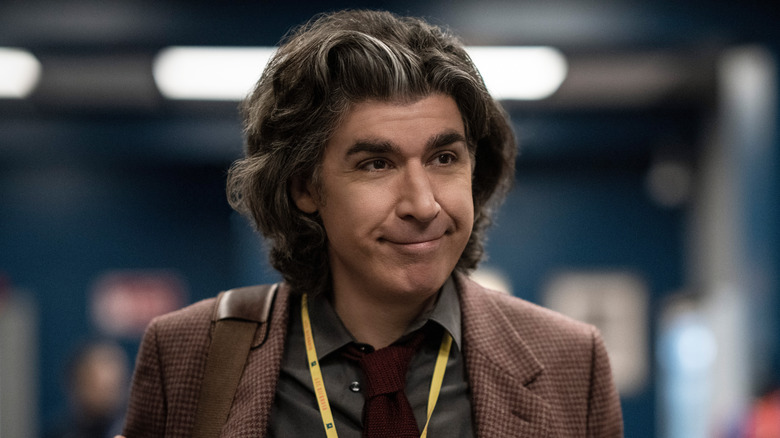 Apple TV+
Though at first glance, it's easy to believe that "Ted Lasso" has become so popular solely on the performance of Jason Sudeikis' run as the titular character, as his onscreen persona would say, "there is no 'I' in 'team.'" While it's no secret Lasso is the true star of the franchise, making a hit tv show is a team effort. 
Trent Crimm, or at least the actor that plays him, would thoroughly agree with that motivating sentiment, especially considering he believes that the cast as a whole brings out the best in each other. "I think what it feels like is everyone's intention is for everyone to be the best versions of themselves as performers and as people," James Lance revealed during an interview with Gold Derby. "For some reason, that seems to be the atmosphere and the heart of this cast, and the crew and the whole production. So that's just there, so you're in a safe zone."
The dedication and teamwork of the show's players has resulted in several victories on their championship run, which is probably why the show is so enjoyable for so many. The bonds they show on screen aren't that far off from the ones being formed behind the scenes; and considering how the show has been received, it would seem safe to assume everyone's efforts to make sure everybody gives an all-star turn have worked out well, especially for James Lance. The actor performed well during some central moments and, based on what he did with his little time on the field (sorry, his time on the screen), arguably has all the makings of becoming a Hall of Famer during his run in "Ted Lasso."