Killers Of The Flower Moon's First Footage Promises An Unforgettable And Gruesome Western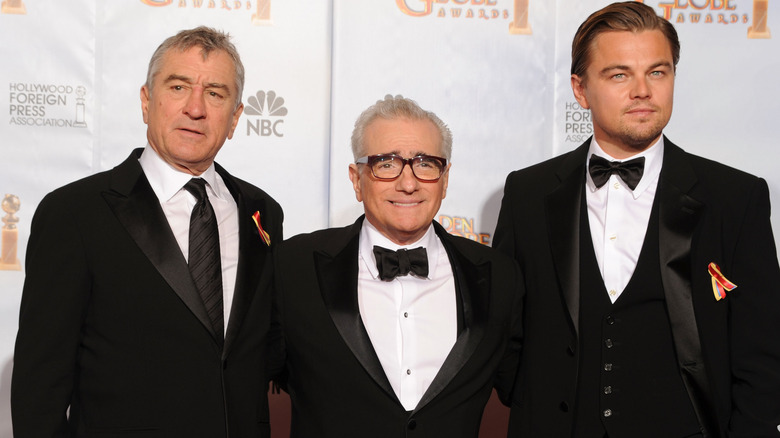 Kevin Winter/Getty Images
CinemaCon 2023 has already spoiled attendees with plenty of gifts this week, but the festivities aren't over yet. Earlier today, fans were treated to some footage from Martin Scorsese's "Killers of the Flower Moon," and it's shaping up to be one of his most epic movies yet.
According to Ben Pearson of /Film, who was in attendance for the panel, the trailer opened with a shot of a cabin on a dark and stormy night. Leonardo DiCaprio and Lily Gladstone, who play characters named Ernest and Mollie Burkhart, respectively, are inside the cabin. "You've got nice colored skin," Ernest says to her. "What color would you say that is?" She replies by saying, "My color."
Afterward, the footage cuts to oil blasting out of the ground followed by DiCaprio and Robert DeNiro's characters talking about how much they like money. They feel that the oil on the Osage Nation's land should be theirs, but what are they willing to do for their own gain? After that, it doesn't take long until things turn deadly as the next scene depicts a man being shot in the dead of night. Jesse Plemons shows up wearing a cowboy hat afterward, revealing that he's been sent down from Washington D.C. to investigate the murders. Later on, DeNiro's character can be seen holding Ernest captive, telling him not to expect any miracles.
Killers of the Flower Moon looks like an American epic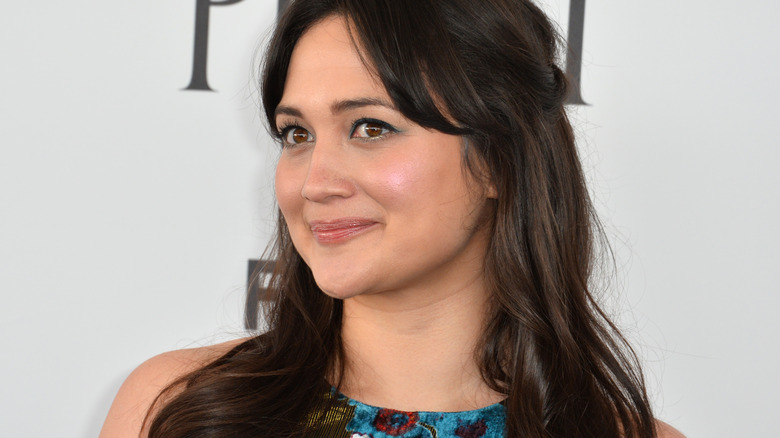 Jaguar PS/Shutterstock
During the CinemaCon panel, Martin Scorsese described "Killers of the Flower Moon" as a "big screen movie," meaning that everyone should catch it in theaters if they can. Plus, it'd be foolish not to heed his advice as the movie looks like the type of full-blown cinematic Western that begs to be viewed on the largest screen possible. "Killers of the Flower Moon" also marks Scorsese's first foray into the Western genre, which is exciting news in and of itself. 
In true Scorsese fashion, the movie won't have many clear-cut good guys, either. The director told the panel that he cast Leonardo DiCaprio, Robert De Niro, Lily Gladstone, Jesse Clemons, and the rest of the ensemble as he knew they were capable of tackling complex roles and playing complicated characters. He also thanked the Osage Nation for their help throughout the production. 
"Killers of the Flower Moon" will be released in the United States on October 6, 2023.