Martin Scorsese's Killers Of The Flower Moon Is One Of The Longest Films In Modern Times
Andrea Raffin/Shutterstock
Martin Scorsese made headlines in 2019 when it was announced that his latest gangster epic, "The Irishman," clocked in at a whopping 3 hours and 29 minutes of runtime — making it by far the longest movie of Scorsese's career. Although this might sound like an anomaly for any other director, Scorsese had already made plenty of films that flirted with that elusive three-hour mark, including "Gangs of New York" (2 hours 48 minutes), "Casino" (2 hours 51 minutes), and "The Wolf of Wall Street" (2 hours 59 minutes).
Despite the fact that "The Irishman" was so long, Netflix decided to split it into a four-part miniseries. Scorsese's latest film is only three minutes shorter than its predecessor — as "Killers of the Flower Moon" clocks in at an astounding 3 hours and 26 minutes (via The Hollywood Reporter). This immense runtime makes "Killers of the Flower Moon" the second-longest movie of Scorsese's career and one of the longest Hollywood movies of the modern era.
Since the year 2000, the only Hollywood picture to surpass "Killers of the Flower Moon" (excluding "The Irishman") are Peter Jackson's "Lord of the Rings: Return of the King" (3 hours and 20 minutes) and "Zack Snyder's recut "Justice League" (4 hours and 2 minutes). With "Killers of the Flower Moon," Scorsese has now made two of the longest films this century and two of the longest Hollywood movies of all time.
The film is an adaptation of David Grann's nonfiction novel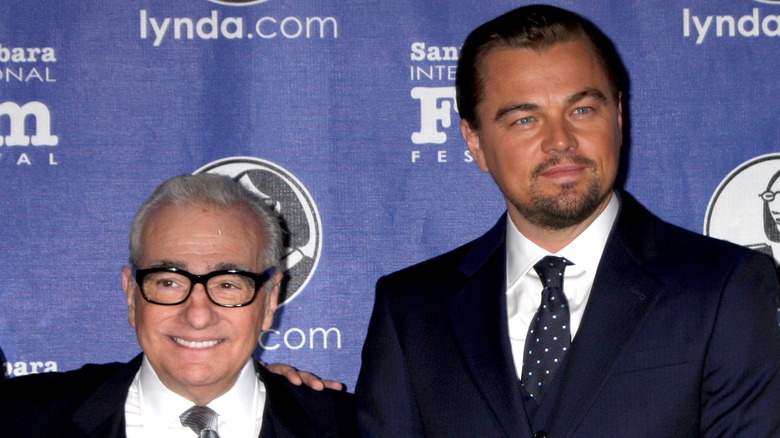 Kathy Hutchins/Shutterstock
Although the immense runtime of "Killers of the Flower Moon" might seem excessive to some, the film's extended length should give Martin Scorsese and company plenty of room to adapt the book the movie is based on. The book in question is the critically acclaimed "Killers of the Flower Moon: The Osage Murders and the Birth of the FBI" by David Grann, which chronicles the real-life string of murders that devastated the Osage Nation during the 1920s — which coincided with the discovery of massive oil deposits on their land.
The film features a star-studded ensemble cast that includes the likes of Leonardo DiCaprio, Robert De Niro, Jesse Plemons, John Lithgow, and Brendan Fraser, each breathing life into the actual historical figures who were involved with this case. Scorsese's longest film, "The Irishman," was similarly adapted from the nonfiction book "I Heard You Paint Houses," and the film's incredible runtime allowed the director to explore the finer details of the story in a way that wouldn't be possible in a shorter movie.
One has to hope that the same will be true for "Killers of the Flower Moon," and that the film's absurd runtime (and prolific cast) will help to bring all of the novel's meticulous details and colorful characters to life on the big screen.