Jerry Springer Claimed His Show 'Ruined The Culture' 5 Mo. Before His Death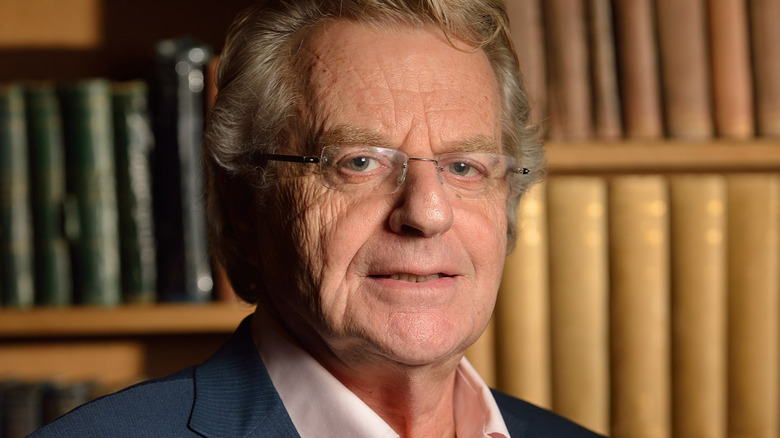 Chris Williamson/Getty Images
Reality television. The very mention of this specific genre invokes imagery of people giving into their most base instincts, which usually results in ego-driven meltdowns, personal attacks, toxic gossip, and the occasional thrown chair. Although there are many different forms of reality television, many considered Jerry Springer the unwitting architect of the cultural obsession. Sure, there have always been talk shows, but Springer's iteration took a simple format and dialed it up 11, and almost every "Jerry Springer" episode features at least one fight. Not exactly the most healthy of environments for growth and learning, that's for sure.
Unfortunately, Springer has just passed at the age of 79, but five months prior, he offered a fairly scathing critique of his influence. Considering Springer's legacy upon entertainment, the famous talk-show host appeared on the podcast "Behind the Velvet Rope" and discussed many of the most popular current reality TV shows. Springer was then asked if he thinks himself as the grandfather of the genre, and Springer replied, "No, I just apologize. I'm so sorry. What have I done? I've ruined the culture. I just hope hell isn't that hot because I burn real easy. I'm very light-complected, and that kind of worries me."
Springer thinks the exuberance of youth created a snowball effect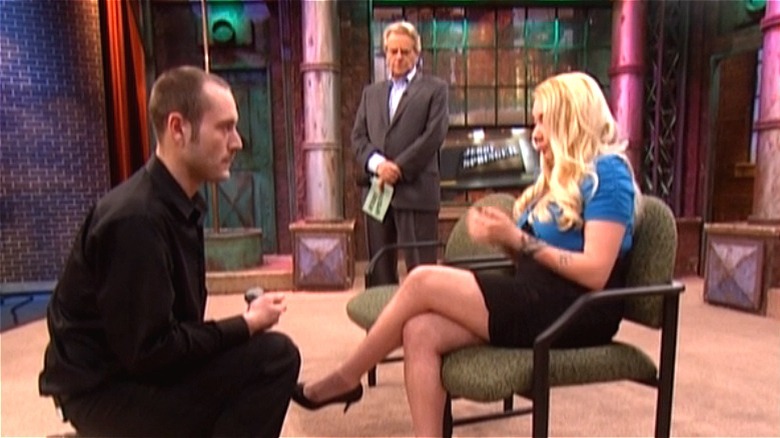 NBC
For those that haven't watched "The Jerry Springer Show" in quite some time, the subject matter of the show is often completely outrageous and inflammatory, which is probably why it came to absolutely dominate the talk-show circuit of the late 1990s and early 2000s. As mentioned earlier, almost every episode results in at least one fight, sometimes multiple, which is what usually happens when you bring volatile personalities together and put them on national television. In 2012, Springer spoke with Rosie O'Donnell (via Washington Post), and he explained that the focus of "The Jerry Springer Show" was always on young adults.
Springer elaborated, "We said, from now on, young people in the audience — young people on stage, young subject matter. Well, young people are just much wilder in their personal lives, much more open, much more emotional. So the show started to go crazy." This makes perfect sense, since episodes of "The Jerry Springer Show" contains some truly off-the-wall individuals like a person who married a horse, women who were trying to set world sex records, brutal family fights over mock Thanksgivings, and plenty of shameless cheaters who have no qualms about expressing their self-interest.
Springer always understood why some critics didn't like his show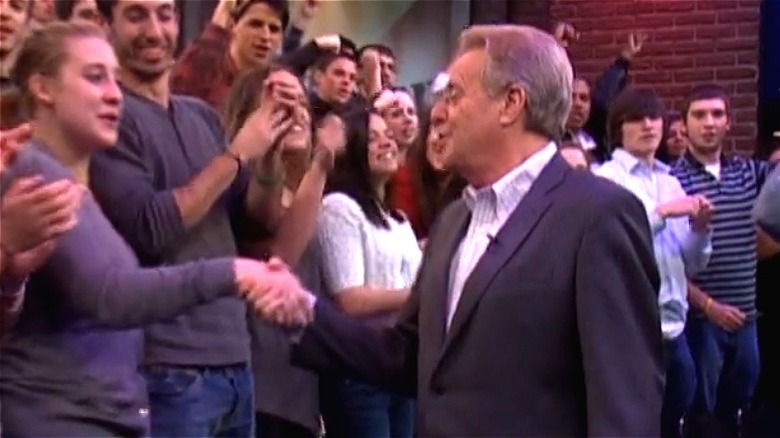 NBC
However, the "low-brow" status of his show was never lost on Springer himself. During an interview with CNN in 1998, Springer was asked if he ever tires of the criticism for his show, and he answered, "No, I'm used to it. I mean, you know, let's face it: the show deserves critics. I mean, it's a crazy — it's a stupid show on television. I know that. But it's also very entertaining. I know it's popular. But I also know there's some people that hate it, hate it."
Springer continued and said that "The Jerry Springer Show" is a series that is about outrageousness, and that he couldn't possibly do anything serious with this kind of show. He then added that "The Jerry Springer Show" wasn't about normal behavior, and stated that if somebody try to pitch a warm and uplifting story, they would redirect them to another show because "Springer" was all about getting audiences to revel in the craziness of its guests. Of course after a staggering 3306 episodes, it is hard to deny the draw of "The Jerry Springer Show," since that aforementioned craziness certainly won over viewers in countless droves. Ultimately though, it seems as if Springer enjoyed providing entertainment, but he felt rather dubiously about his impact on our collective culture.