Here's When Ant-Man And The Wasp: Quantumania Will Stream On Disney+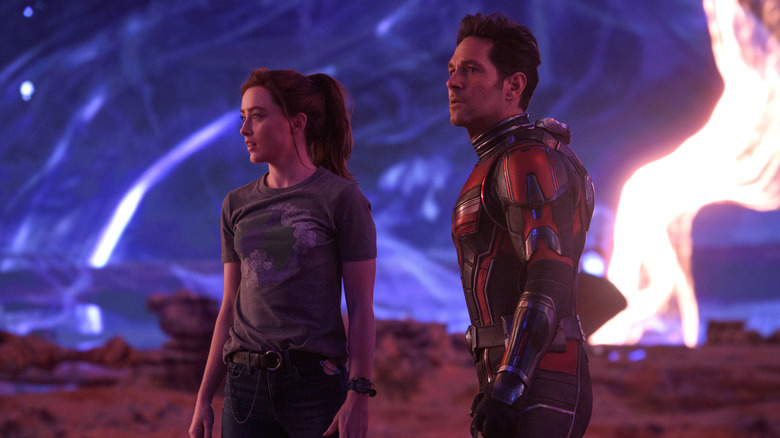 Disney/Marvel Studios
Marvel Studios released "Ant-Man and the Wasp: Quantumania" earlier this year to less-than-stellar reviews. Kicking off the MCU's Phase 5, many expected Marvel to deliver a massive climax to the "Ant-Man" trilogy, with the movie sending ripples throughout the cinematic universe. Instead, the film left many fans upset, disappointed, and hoping Marvel gets back on track soon.
However, "Quantumania" is about to reach an entirely new audience, with its streaming release on Disney+ right around the corner. Those who didn't cough up an arm and a leg to see the movie in theaters can enjoy it from the comfort of their living room when "Quantumania" drops on Disney+ on May 17.
The "Ant-Man" threequel's brought in a measly $474 million worldwide at the box office. That number would be game-changing for most movies, but this is Marvel we're talking about, and it's practically unheard of for a hero's third outing not to finish around the $1 billion mark. Hopefully, Disney+ breathes new life into "Quantumania" — it's happened for Marvel before.
Quantumania could be the next Eternals on Disney+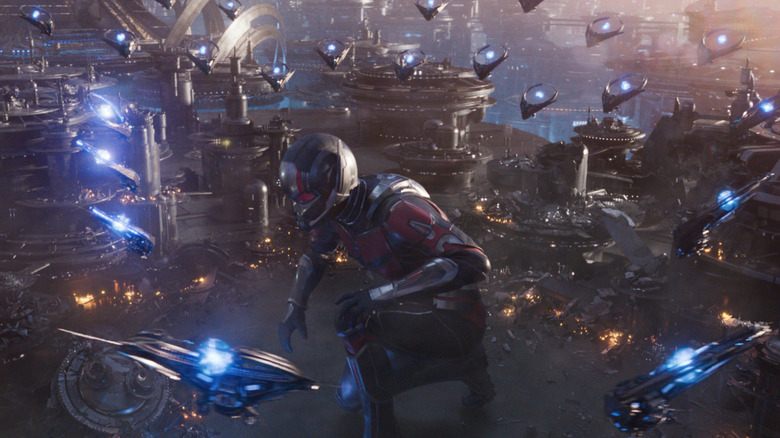 Disney/Marvel Studios
To put the box office run of "Ant-Man and the Wasp: Quantumania" into perspective, "Iron Man 3" and "Captain America: Civil War" brought in over a billion dollars each, while "Thor: Ragnarok" finished just under $900 million. Meanwhile, "Spider-Man: No Way Home" nearly crossed $2 billion, but that's an entirely different monster.
With its release on Disney+, "Quantumania" could make up for its lackluster box office, bringing in massive numbers for the streaming service. Not long ago, Marvel's then-most recent flop, "Eternals," was in a similar situation, receiving an onslaught of negative reviews, which showed in its mediocre box-office haul. However, it was also battling the pandemic at the box office, and unfortunately, the same cannot be said for "Quantumania."
However, when "Eternals" made its way to Disney+, it put up the massive numbers Marvel Studios hoped to see in theaters. When all was said and done, the comic book movie ranked among Nielsen's Top 15 Streaming Movies for 2022, the only superhero movie to do so. If "Eternals" managed to become the most popular superhero movie on streaming, "Quantumania" has a solid chance to follow in its footsteps.