The Fall Guy - Everything You Need To Know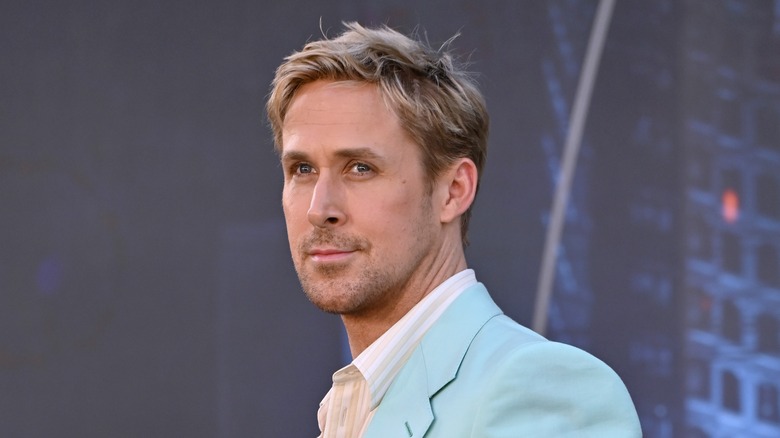 Featureflash Photo Agency/Shutterstock
Grab your pick-up truck and dust off that headshot and resume — your dad's favorite stuntman turned bounty hunter is set to make a flashy, modern comeback in 2024's "The Fall Guy."
A film adaptation of the 1980s series has been in the works since 2010, when "Casino Royals" director Martin Campbell was circling the project under the leadership of DreamWorks and Touchstone Pictures. Their partnership never came to fruition, however, and the production team began courting director McG ("The Babysitter," "Terminator: Salvation") and actor Dwayne "The Rock" Johnson.
Again, plans continued to dissolve, and development halted for a long while. Finally, in 2022, a studio announced that they had already begun production on an adaptation set to be released in 2024. It unites some of the freshest Hollywood talents with beloved favorites, all under the leadership of one of the world's most recognizable action directors.
Here's everything we know about the film so far.
When will The Fall Guy be released?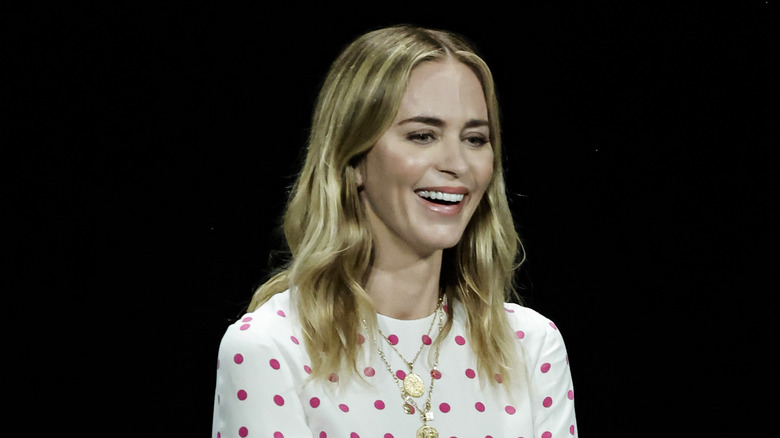 Kevin Winter/Getty Images
As of writing, "The Fall Guy" is on track for a March 1, 2024 release — though, as 2020 taught us all, that is somewhat subject to change. Global pandemics aside, it's possible that a competing film yet to be announced could schedule a release date too close to "The Fall Guy's" and force them to readjust, though — given the amount of star power behind this project — it's more likely other releases will try to steer clear of its path.
"The Fall Guy" will be released alongside the Walt Disney and Pixar animated film Elio. Their drastically different target audiences make this window essentially uncontested for the first week (their most recent predecessor, as of writing, is set to be Sony's "Spider-Man" flick "Madame Web" a few weeks earlier, though that will almost definitely change as 2024 draws nearer). Their second week, however, will be infringed upon by the spin-off-prequel film "A Quiet Place: Day One." Nevertheless, if "The Fall Guy" receives glowing reviews, positive word-of-mouth could prevent a stark second-week drop off before "Godzilla x Kong: The New Empire" releases on March 15.
What is The Fall Guy about?
"The Fall Guy" film is based on an ABC action-adventure series of the same name, which ran for a total of five seasons (a whopping 113 episodes) from 1981 to 1986 and starred the "Six Million Dollar Man" himself, Lee Majors. Majors played fictional Hollywood stuntman, Colt Seavers.
Though Seavers spends his days getting beat up, blown up, and thrown from windows for the entertainment of audiences around the country (and, presumably, for the safety of the studio's bankable star talent), it's during his off-hours that he gets to do what he does best — hunting real-life criminals with his real-life strength, real-life fighting skills, and real-life pick-up truck (seriously, this truck is a huge deal).
While the 2024 film adaptation will ostensibly maintain the basic shape of the series, it's been stated that it will also take sizable liberties to translate the procedural plot to a standalone feature. The film still reportedly follows Colt Seavers, but he will instead be an out-of-his-depth stuntman flung into a genuinely violent world rather than a hardened part-time bounty hunter. When the movie star Colt is supposed to stunt-double goes missing, the director (who also happens to be Colt's ex-girlfriend) pleads with him to find and rescue their leading man.
Who's in the cast of The Fall Guy?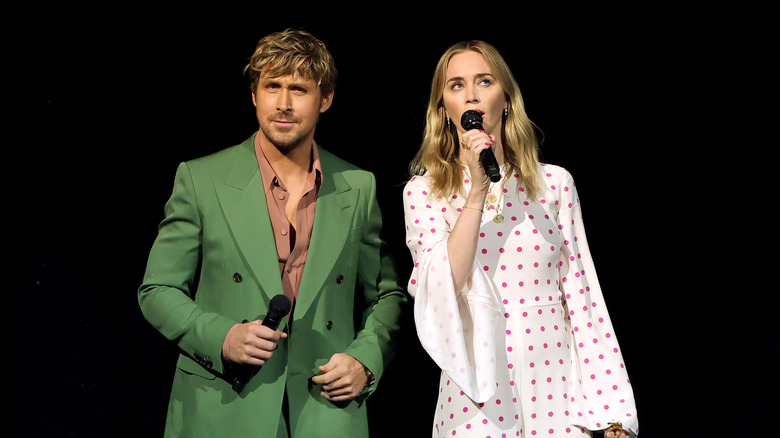 Ethan Miller/Getty Images
Taking over the role of Colt Seavers is Ryan Gosling, ironically one of Hollywood's most in-demand leading men himself. Though his most recent outing was the ill-received Netflix-Russo Brothers project "The Gray Man" (co-starring Chris Evans), he is slated to headline Greta Gerwig's buzzy "Barbie" film alongside Margot Robbie and a host of other A-listers later this year.
Playing Gail, Colt's director and ex-girlfriend, is British film star Emily Blunt. The "Jungle Cruise" actor will be competing with Gosling's "Barbie" in cinemas this summer as she headlines her own buzzy awards contender — Christopher Nolan's Oppenheimer (with Cillian Murphy in the titular role).
Rounding out the cast, we have a few attractive names slated to play yet unnamed characters. Winston Duke is on board as Colt's friend, which may wind up being some variation on the series' Howie Munson. "Ted Lasso's" Hannah Waddingham is also set to appear as a film producer, as is recent Oscar nominee Stephanie Hsu. Aaron Taylor-Johnson — who just recently collaborated with "The Fall Guy's" director last year in "Bullet Train" — will play the film's lost star actor.
No casting announcement has been made for Gosling's pick-up truck (though we can expect several top names are being considered).
Who else is involved with The Fall Guy?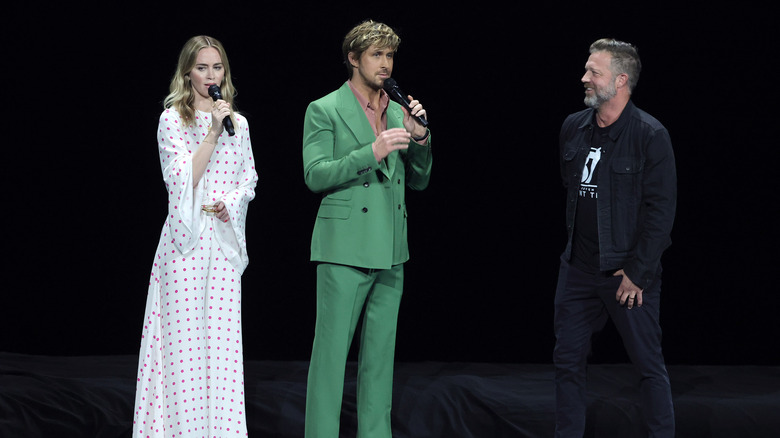 Ethan Miller/Getty Images
Fittingly, "The Fall Guy" will be directed by David Leitch, a former stuntman who has become a leader in the contemporary action genre. His official directorial debut was the 2017 Charlize Theron-led thriller "Atomic Blonde," after which he was tapped to helm the second installment of Fox and Marvel's "Deadpool" franchise (Leitch also provided motion capture work for the CGI character Juggernaut). Most recently, he directed and produced the 2022 action-comedy Bullet Train, which starred Brad Pitt and Taylor Johnson.
Penning the screenplay is Drew Pearce, another frequent contributor to the action genre who previously partnered with Leitch on the 2019 "Fast and Furious" spin-off film, "Hobbs and Shaw." His big break came in 2013 when Marvel Studios brought him in to write the screenplay for Shane Black's polarizing sequel "Iron Man 3." Cinematographer Jonathan Sela will reunite with Leitch after working with him on five previous projects, including "Bullet Train." Series creator Glen A. Larson is attached as a producer.
Leitch's production company, 87North, will produce "The Fall Guy" alongside Universal Pictures, who will also serve as the film's distributor.
Is there a trailer for The Fall Guy?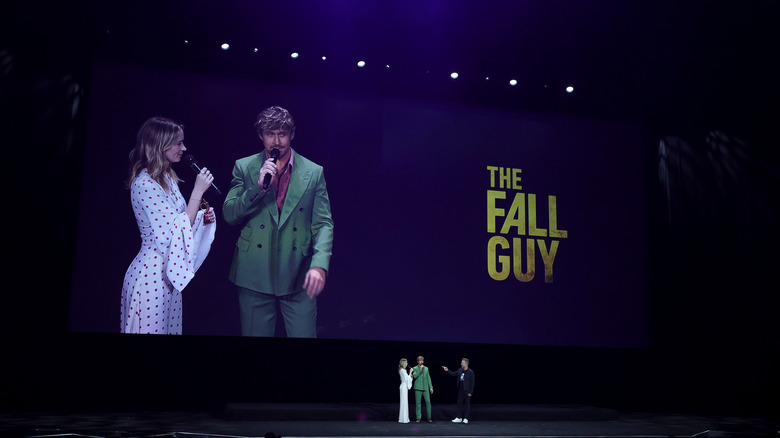 Ethan Miller/Getty Images
While a trailer for "The Fall Guy" has not yet been released to the public, footage from the film was just screened to an uproarious audience at CinemaCon 2023 in Las Vegas, NV. As such; fans can expect it to hit the internet sooner than later. If Leitch's previous projects can be used as a metric, it will surely be chock full of action, color, and humor. 
/Film's Ben Pearson reports that it showcases Gosling as a down-and-out has-been who is estranged from the entertainment industry despite being one of the greatest stuntmen of all time. The stylish trailer features desert landscapes, bright neon colors, explosions, slow-motion set pieces, and a whole lot of practical stunt work. On stage, Leitch described "The Fall Guy" as one would a passion project, saying that he wouldn't have become a stuntman at all without the original series.