The Happytime Murders, Mile 22 Get New Release Dates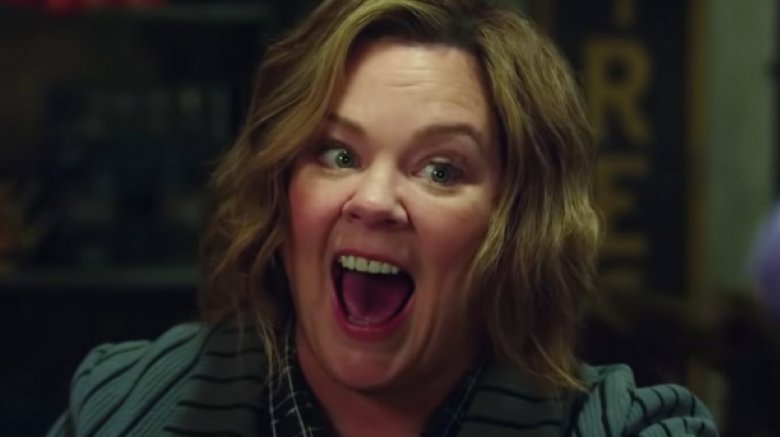 STX is shifting around some of their August release dates. According to Collider, the company has slightly moved the release dates for the Melissa McCarthy puppet comedy The Happytime Murders and the Mark Wahlberg action film Mile 22.
The Happytime Murders was originally slated to arrive in theaters on Aug. 17, but has now been pushed back one week to Aug. 24, putting it up against the sci-fi film A.X.L. and the horror movie Slender Man. The movie stars McCarthy as a human detective who teams up with a puppet private eye (Bill Barretta) to figure out who is murdering the former cast members of the 1980s TV series The Happytime Gang. 
Maya Rudolph, Joel McHale, Elizabeth Banks, Leslie David Baker, Jimmy O. Yang, Ryan Gaul, and Mitch Sylpa also star in the raunchy, R-rated The Happytime Murders, which is directed by Brian Henson, son of Sesame Street's Jim Henson, based on a screenplay by Todd Berger (It's A Disaster). The film was recently in the news when Sesame Street sued STX over the film's tagline, "No Sesame. All Street."
Mile 22, meanwhile, was originally set to debut on Aug. 3, but will now take over The Happytime Murders' Aug. 17 spot, where it will be up against the historical drama Alpha and the crime drama Three Seconds. The movie stars Wahlberg as James Silva, an operative in the C.I.A.'s most highly-prized and least-understood unit. With the help of a top-secret tactical command team, Silva has to retrieve and transport an asset who holds life-threatening information before the enemy can get to them.
John Malkovich, Lauren Cohan, Iko Uwas, Ronda Rousey, Carlo Alban, Nikolai Nikolaeff, Terry Kinney, Poorna Jagannathan, and CL also star in Mile 22, which was directed by Lone Survivor and Deepwater Horizon's Peter Berg based on a script from Lea Carpenter, the author of the novel Eleven Days, and Graham Roland (Lost). By moving from its Aug. 3 release date, the movie avoids competition with Christopher Robin, The Darkest Minds, and The Spy Who Dumped Me.