Sesame Street Sues Over Melissa McCarthy's The Happytime Murders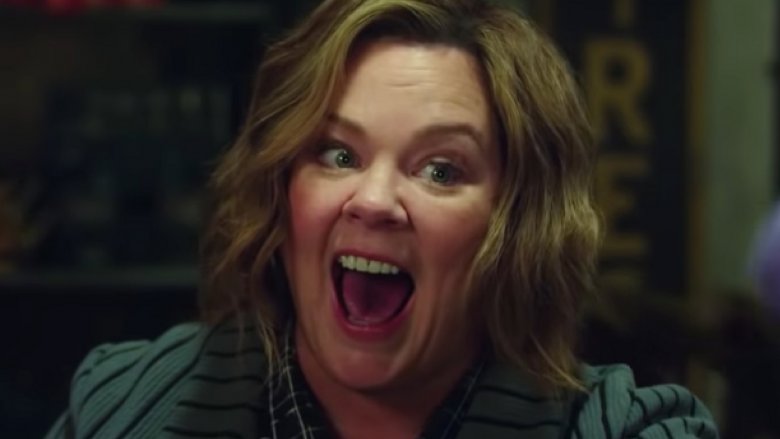 The producers of Sesame Street are not happy with Melissa McCarthy's upcoming puppet comedy The Happytime Murders. According to CNN, the show's execs are suing STX Films over the raunchy film, which they say reflects badly on their family brand.
The Happytime Murders stars McCarthy as a human detective who teams up with a puppet private eye (Bill Barretta) to figure out who is murdering the former cast members of the 1980s TV series The Happytime Gang. Maya Rudolph, Joel McHale, Elizabeth Banks, Leslie David Baker, Jimmy O. Yang, Ryan Gaul, and Mitch Sylpa also star in the film, which is directed by Brian Henson, son of Sesame Street's Jim Henson, based on a screenplay by Todd Berger (It's A Disaster).
The controversy seems to be over the film's tagline, "No Sesame, All Street," which was used in its trailer. The tagline was also featured on the film's poster, which you can view below. Sesame Workshop, the company behind Sesame Street, alleges in the lawsuit that the R-rated film will harm the family brand due to the fact that it used their name while featuring "explicit, profane, drug-using, misogynistic, violet, copulating and even ejaculating puppets." 
The lawsuit continues, saying that the tagline "deliberately confuses consumers into mistakenly believing that Sesame is associated with, has allowed, or has even endorsed or produced the movie and tarnishes Sesame's brand." The lawsuit says that Sesame Workshop reached out to STX and asked them to drop the Sesame Street references from the marketing materials, "a relatively small burden compared to the devastating and irreparable injury Defendants are causing," but they refused. (via Deadline)
The lawsuit is asking for STX to "cease and desist their trading upon the goodwill associated with Sesame Street in furtherance of box office receipts." The lawsuit requests unspecified punitive damages, as well as for the film to change its advertising. "The promotion of The Happytime Murders should succeed or fail on its own merits, not on a cynical, unlawful attempt to deceive and confuse the public into associating it with the most celebrated children's program in history," the lawsuit says. The case will next be heard by a judge.
"STX loved the idea of working closely with Brian Henson and the Jim Henson Company to tell the untold story of the active lives of Henson puppets when they're not performing in front of children," STX said in a statement. "While we're disappointed that Sesame Street does not share in the fun, we are confident in our legal position. We look forward to introducing adult moviegoers to our adorably unapologetic characters this summer."
The Happytime Murders will hit theaters on Aug. 17.
She's flesh. He's felt. Both are out for justice in #HappyTimeMurders. pic.twitter.com/yJgSnBEWo9

— Happytime Murders (@HappytimeMovie) May 23, 2018