Anyone But You - Everything You Need To Know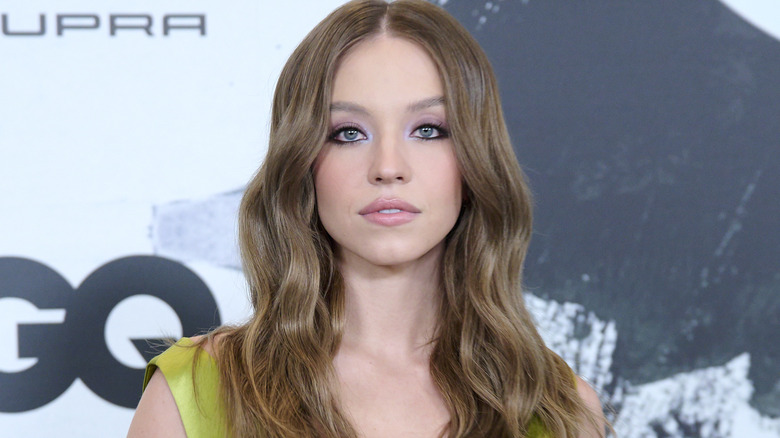 Carlos Alvarez/Getty Images
Romantic comedy fans have been itching for a high-quality film of the genre for a while now. There have been some good gems in recent years — such as "To All the Boys I've Loved Before" in the teen rom-com subgenre, or, in the more adult realm, "Set it Up" and "Crazy Rich Asians" all come to mind. But many rom-com fans long for the days of what it was like in, say, the late '80s through the '90s, when high-quality rom-coms were coming out left and right. After all, 1999 saw the release of "10 Things I Hate About You," "Never Been Kissed," and "Notting Hill," just to name a few.
Well, news of a new and highly anticipated rom-com titled "Anyone But You," starring Sydney Sweeney and Glen Powell, has been circulating for a while and fans are hoping it will be the next truly great film of the genre.
Here's what we know so far about "Anyone But You."
When will Anyone But You be released?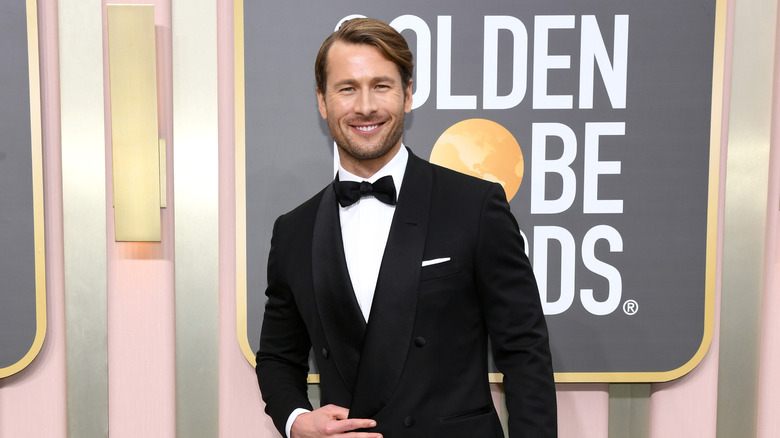 Jon Kopaloff/Getty Images
Rom-com fans are certainly eager to see "Anyone But You" — but, unfortunately, we're not sure how long the wait is just yet. Currently, there is no release date yet for the film. "Anyone But You" was announced earlier this year in January 2023 and production began the following month in Australia. Filming then wrapped in April 2023, according to star Sydney Sweeney, just hours before she and co-star Glen Powell appeared at CinemaCon in Las Vegas where they teased their upcoming film. Unfortunately, the two stars had nothing to share about when fans can expect to see the rom-com.
Considering that filming just wrapped up, it will likely be a bit before the film premieres. With plenty of months left in 2023, it seems likely that "Anyone But You" will be ready to go by next Valentine's Day or, at the very latest, next summer.
What is the plot of Anyone But You?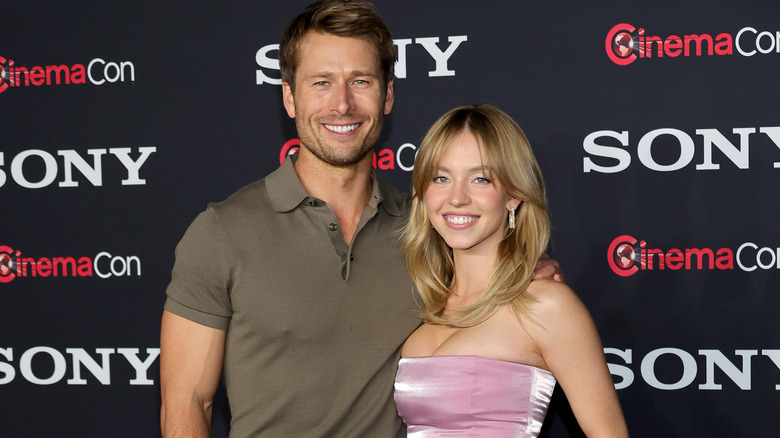 Ethan Miller/Getty Images
So far, plot details about "Anyone But You" have been kept tightly under wraps. Photos from the set have shown plenty of beach time for the characters, including at least one scene filmed on a boat. Meanwhile, other photos show Glen Powell jumping out of a helicopter — so, all in all, lots is left to fans' imagination until we find out more details about the plot.
At CinemaCon, stars Sydney Sweeney and Glen Powell revealed a tiny bit of information about "Anyone But You." Powell said, "This movie's about two people that hate each other. Sydney plays a character [who is] a real nightmare." Sweeney then added that Powell's character isn't so nice himself. Powell continued, "And what better place to put a nightmare and an a**h*** than on the other side of the world in the most romantic setting imaginable?"
With those comments in mind, we can likely expect the classic and beloved enemies-to-lovers rom-com trope to take center stage in "Anyone But You."
Who is starring in Anyone But You?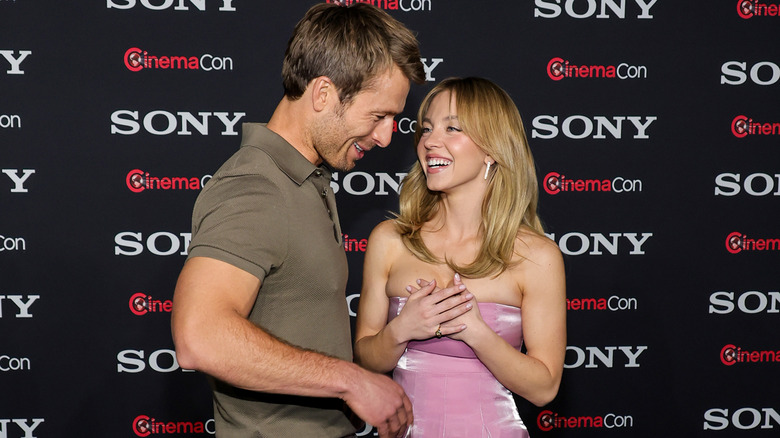 Ethan Miller/Getty Images
As mentioned above, "Anyone But You" stars Glen Powell and Sydney Sweeney as the two romantic leads.
Powell, who recently gained widespread attention for his role in "Top Gun: Maverick," is no stranger to the romantic comedy — in 2018, he starred opposite Zoey Deutch in the Netflix rom-com "Set it Up." Other notable projects of his include the 2016 historical drama "Hidden Figures" and the 2015 satirical slasher TV series "Scream Queens." He most recently starred in another aviation film, "Devotion," to follow up "Top Gun." Besides "Anyone But You," Powell has a few more upcoming projects in the works, including the remake of "Twisters," in which he'll star alongside Daisy Edgar-Jones.
Sweeney, of course, is best known for her roles in "Euphoria" and "The White Lotus" Season 1, both of which earned her Emmy nominations last year. Before "Euphoria," Sweeney gained attention for her roles in "The Handmaid's Tale" and "Sharp Objects," both in 2018. Other recent projects include two 2021 films, erotic thriller "The Voyeurs" and vampire thriller "Night Teeth." Alongside "Anyone But You," Sweeney's upcoming projects include her introduction in the Marvel Cinematic Universe with "Madame Web," in which she will play Julia Carpenter.
Alongside Powell and Sweeney, "Anyone But You" also features Dermot Mulroney, who is no stranger to rom-coms, having starred opposite Julia Roberts in "My Best Friend's Wedding," as well as opposite Debra Messing in "The Wedding Date." Michelle Hurd, Alexandra Shipp, Darren Barnet, Rachel Griffiths, and Bryan Brown also co-star.
Who is directing Anyone But You?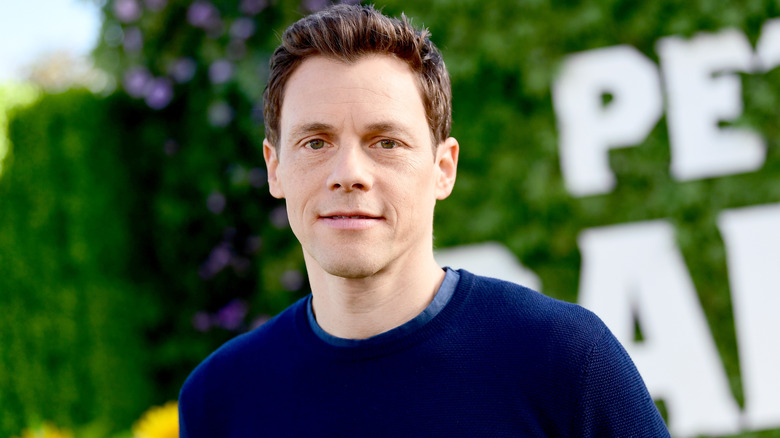 Emma Mcintyre/Getty Images
While details about the plot and when "Anyone But You" will be released may be sparse, there is one thing we do know for sure. Will Gluck, who has been working as a director since 2009, is helming the upcoming romantic comedy.
Lucky for fans hoping "Anyone But You" will fill the rom-com void, Gluck has experience in the genre, so rest assured, he knows what he's doing. In 2010, he directed "Easy A" starring Emma Stone, and in 2011, he directed Mila Kunis and Justin Timberlake in "Friends with Benefits." Since the latter, Gluck has taken a bit of a break from rom-coms, focusing instead on family films such as 2014's "Annie" and 2018's "Peter Rabbit."
Gluck shares writing credits for "Anyone But You" alongside Ilana Wolpert, who previously wrote on "High School Musical: The Musical: The Series" ("Anyone But You" is her first feature film writing credit).
What will Anyone But You be rated?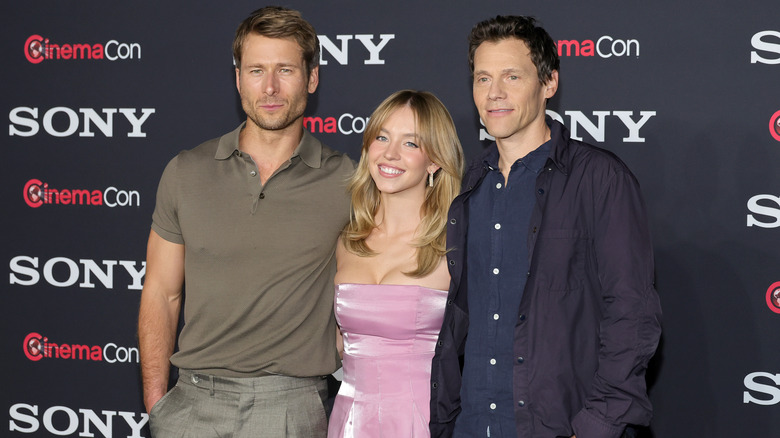 Ethan Miller/Getty Images
It was revealed at CinemaCon that "Anyone But You" will be rated R. This news certainly bodes well for rom-com fans looking for something more mature and provocative. After all, many of the best romantic comedies of all time are rated R — such as "When Harry Met Sally," "Pretty Woman," "Four Weddings and a Funeral" and "Bridget Jones' Diary," to name just a few.
In March, star Sydney Sweeney spoke to Entertainment Tonight about what fans can expect with "Anyone But You," alluding to the reason for the rating (sex) and discussing why it'll please even the most ardent rom-com fans. Sweeney said, "Just know the movie is going to be so much fun. It is so funny. And it gives love, it gives humor, it gives sex. It gives all the great things that make a movie. And we want to bring back the good ol' rom-coms with Will Gluck, and we're having a great time doing it."