Kelly McCreary Isn't Closing The Door On An Eventual Return To Grey's Anatomy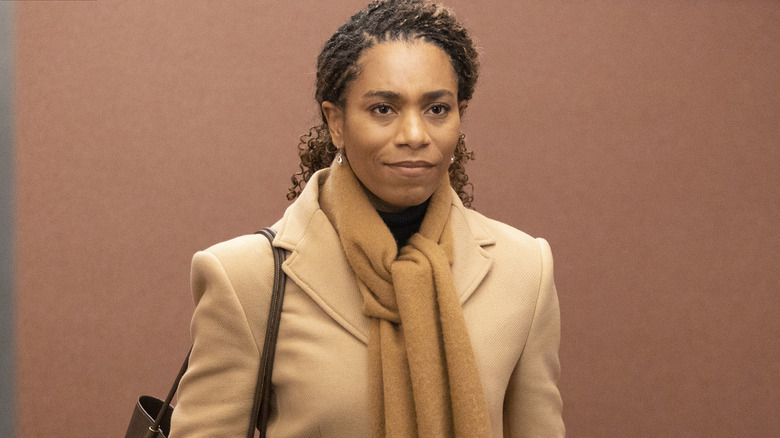 Liliane Lathan/ABC
"Grey's Anatomy" Season 19 is shaping up to be quite the emotional rollercoaster for the surgical staff at Grey Sloan Memorial Hospital. Not only does Meredith Grey (Ellen Pompeo) leave for Boston to secure her genius daughter, Zola (Aniela Gumbs), a better education, but Maggie Pierce (Kelly McCreary) also departs Seattle for a new job in Chicago. It's been confirmed that Pompeo is set to return for the season finale, but will McCreary also be back at some point?
In an interview with Deadline, the actress revealed that she isn't closing the door on an eventual return to "Grey's Anatomy." McCreary said of Maggie, "She's not dead, and she's still got family and friends in Seattle. So if they want me to come, I would humbly and gratefully run over because... This story arc has closed, but she's still deeply connected to Seattle and to the Grey Sloan family, so the door is certainly open on my end."
McCreary will actually be running back sooner rather than later. She told Deadline that, along with Pompeo, she's returning to the "Grey's Anatomy" set to film scenes for the Season 19 finale. No other appearances have yet to be confirmed, so will this be enough time to have a proper "goodbye" with Winston Ndugu (Anthony Hill)?
Kelly McCreary thinks Maggie and Winston could still have a future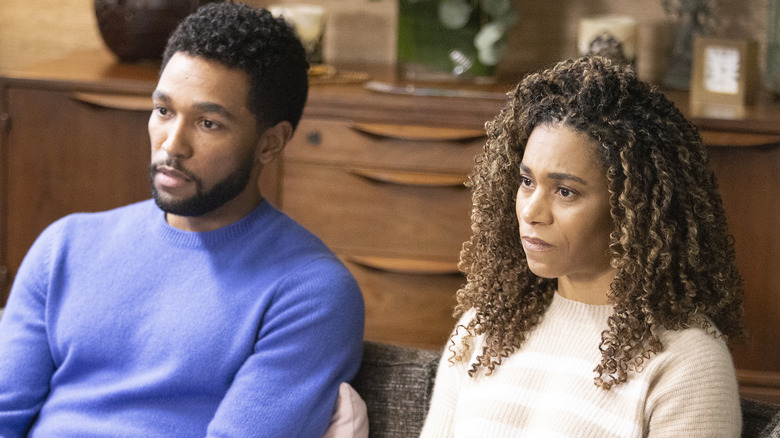 Liliane Lathan/ABC
During Kelly McCreary's final "Grey's Anatomy" episode (for now), Maggie Pierce and her husband Winston Ndugu don't exactly part ways in the most emotional way. She tells him, "I love you, but I have to go," to which he replies, "I love you, too. But I have to stay." And that's really it. According to McCreary, when she comes back to Grey Sloan for a guest appearance(s), fans will be graced with more Maggie-Winston content beyond that rather open-ended departure. She hinted to Deadline that, during her forthcoming guest spot, Maggie and Winston will have a conversation or two.
In a separate interview with The Hollywood Reporter, McCreary expressed her belief that Maggie's new career path in Chicago doesn't necessarily mean the end of her marriage to Winston. Currently, Maggie feels she has to choose her passion for medicine and career advancement over love, but that might not always be the case.
McCreary said, "[H]er competitive, ambitious spirit was reawakened, but that was always there. She was never hiding that. That was always who she was. And she also wanted to be Winston's wife, but they couldn't exist at the same time. It doesn't mean they can't ever exist, and I think having them separate on loving, and frankly sad, terms — sad, rather than angry — that does leave the door open for some possibility in the future."