Ted Lasso: Jack's Gift To Keeley Couldn't Actually Even Exist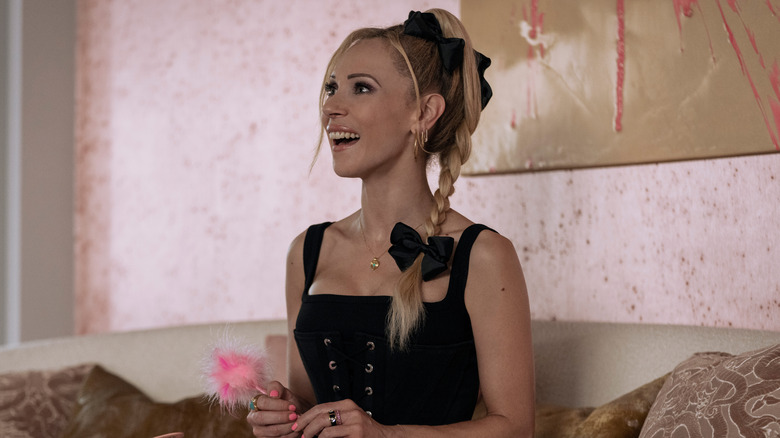 Apple TV+
Keeley (Juno Temple) has a new flame on "Ted Lasso" who loves giving extravagant gifts, but as it turns out, the one that kicks it all off is actually impossible. 
In the most recent episode of Season 3, "The Strings That Bind Us," Keeley and Jack (Jodi Balfour), now a couple after their first tryst earlier in the season, meet up for coffee, only for Jack to present Keeley with a truly extravagant gift. Presenting her new girlfriend with a box, Jack watches happily as Keeley opens a first edition of Jane Austen's "Sense and Sensibility." Not only that, but the first edition is signed by both Austen and Jack, who cheekily writes "Keeley, you go girl!" in blue marker above Austen's apparent signature.
So romantic, right? Problem is, there's a bunch of reasons as to why this is completely impossible. First of all, when it released in 1811, it was released anonymously, so Austen's name wouldn't have been on the binding; not only that, it was released in three volumes, whereas Jack only gives Keeley one book. Beyond that, Austen signatures are exceedingly rare, and there may not even be signed copies of any of her books — a mere scrap of paper with Austen's name on it sold for 12,500 British pounds in July 2017 at Christie's, and that was only her first name. With only an estimated 750 first edition copies of "Sense and Sensibility" in existence, moreover, they're quite pricey, with a collection selling for $240,000 at auction in February 2020.
Jack's gifts to Keeley are pretty over-the-top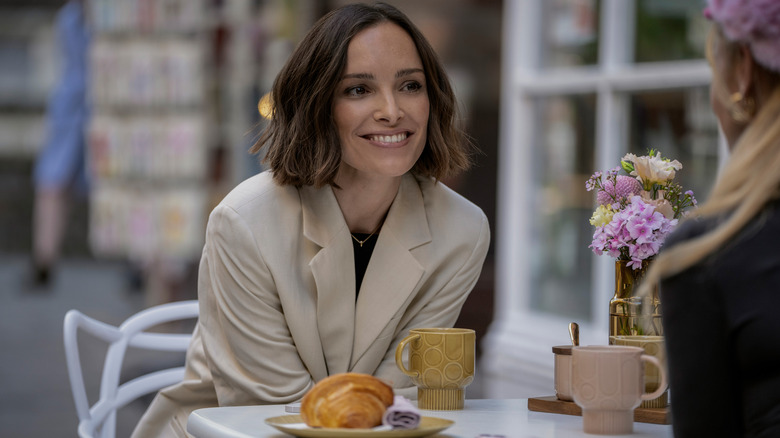 Apple TV+
Certainly, Jack could afford a price tag of $240,000, or possibly even more; she's the money behind Keeley's PR firm and has made several conspicuous comments about her massive wealth. That's not the point, though — tracking down an Austen first edition would probably take months, it wouldn't be contained in one book, and it's nearly impossible to find a signed copy, if not outright impossible.
Within the narrative, though, this is used as an example of Jack potentially "love bombing" Keeley — that is, showering her with affection and presents too early in the relationship with the idea that she might suddenly withdraw later. Keeley only even thinks of this when Rebecca (Hannah Waddingham) brings it up as a possibility while the two are out at dinner... a dinner secretly paid for in full by Jack, despite not even being present. Luckily, Rebecca's warnings, which she gives Keeley with the best of intentions — after experiencing love bombing with her awful ex-husband Rupert (Anthony Head) — don't come to anything bad, as Jack was simply trying to be generous with Keeley. After that, all is resolved when Keeley takes Jack out to a restaurant of her choosing... and even gives back Jack's latest extravagant gift.
Are Keeley and Jack endgame for Ted Lasso?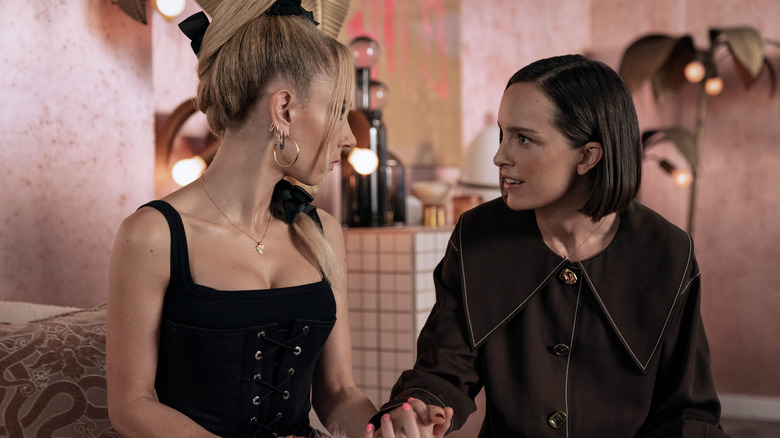 Apple TV+
The big question now, as Season 3 heads towards its inevitable finale — which could still potentially be the end of all of "Ted Lasso" — is this: are Keeley and Jack going to end up together? Keeley's romantic life has always been a huge focus on the series; after beginning the show as the trophy girlfriend to soccer superstar Jamie Tartt (Phil Dunster), she starts dating retired famous footballer Roy Kent (Brett Goldstein), with many fans thinking Keeley and Roy would be the series' endgame.
After Keeley and Roy broke up at the beginning of Season 3 — citing "busy schedules" without much further explanation — fans have been waiting to see if they'd possibly get back together, and clearly, that remains to be seen. For her part, Jack is definitely serious about Keeley, which she tells to the entire PR firm upon announcing that they're dating, and Keeley is smitten for sure, but the reason Roy and Keeley broke up still seems fairly flimsy — plus, she and Jamie have had flirty moments during Season 3.
Though rumors have swirled about Season 3 being the last for "Ted Lasso," thanks in large part to the show's cast and creators saying non-stop that it'll probably be the last season, nothing's confirmed just yet. Keeley could still end up with Roy, Jamie, Jack, or nobody at all, but that could also depend on when the show actually comes to a close.