Who Plays Sam Obisanya's Dad On Ted Lasso?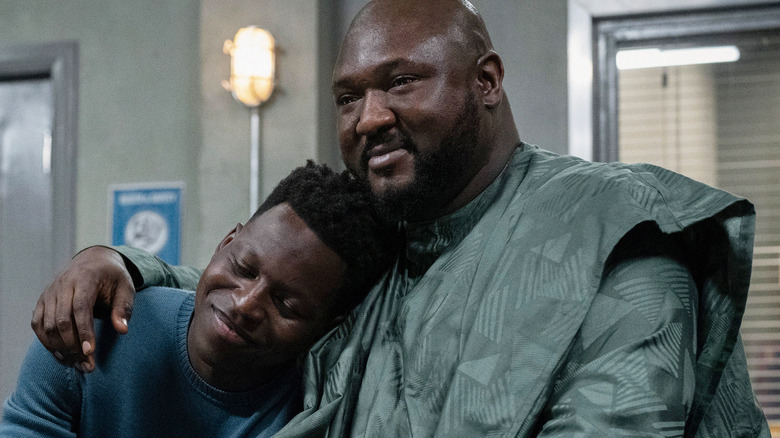 Apple TV+
Contains spoilers for "Ted Lasso" Season 3, Episode 7 — "The Strings That Bind Us"
In "Ted Lasso" Season 3, Episode 7, Sam Obisanya (Toheeb Jimoh) plans to meet his dad, who's visiting from Nigeria, at Ola's, the restaurant he owns as of the show's final season. When Sam gets into a Twitter back-and-forth about the government's decision to turn away a boat of refugees, however, he finds his restaurant trashed, seemingly in retaliation. Nevertheless, his dad shows up in good spirits, appearing to viewers in-person for the first time following a couple of telephone calls that merely feature his voice.
Nonso Anozie plays Sam's dad — Ola Obisanya, after whom he named his restaurant — providing the voice on the prior phone calls in Season 2, and now showing up in the flesh for this pivotal Season 3 storyline.
Anozie is a prolific actor whose career still seems to be on an upward trajectory as of the time of his "Ted Lasso" cameo. For instance, in the past couple of years alone, Anozie played pirate king Gorian Shard on "The Mandalorian," voiced Wyvern on "The Sandman," and co-starred as Tommy Jepperd in Netflix's "Sweet Tooth." That said, Anozie has been acting since 2006, boasting a sizable body of work even before this run of appearances on popular streaming series.
Nonso Anozie is a frequent genre film actor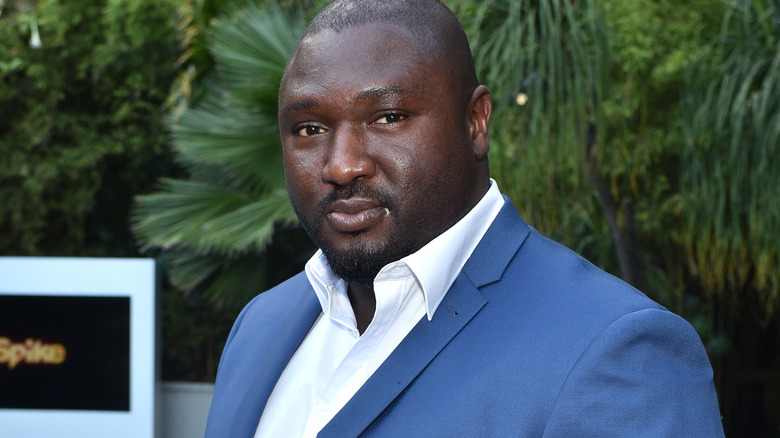 Stefanie Keenan/Getty Images
Since Nonso Anozie is from England, much of his acting work has been in English films or TV series. For example, some of his earliest screen appearances were in the 2007 multi-Oscar award nominee "Atonement" and the Mike Leigh dramedy "Happy-Go-Lucky." A good number of his most recognizable roles, however, are in genre films or TV series, beginning with the historical Roman action movie "The Last Legion," which premiered in 2007.
Among Anozie's most memorable gigs to date is his "Game of Thrones" tenure, during the series of Season 2 episodes in which Daenerys Targaryen (Emilia Clarke) is in the city of Qarth. There, Anozie plays Xaro Xhoan Daxos, a merchant and one of the city's leaders, who initially presents himself as an ally to Daenerys before revealing his true nature.
Other career highlights from throughout Anozie's filmography include Guy Ritchie's "RocknRolla," 2011 survivalist drama "The Grey," NBC's "Dracula" series, the 2013 adaptation of "Ender's Game," the live-action "Cinderella," and the 2020 "Artemis Fowl" movie. While his "Ted Lasso" appearance may be relatively brief, then, Anozie's career is anything but, spanning multiple decades and genres of TV and film.