Whatever Happened To GrooveBook After Shark Tank?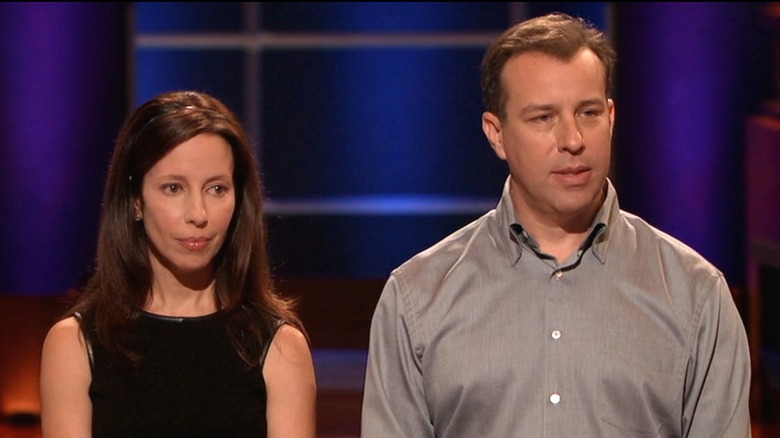 ABC
Before smartphones, getting pictures developed was a rite of passage. Who knew if the pictures on a particular camera roll would come out, or what kind of quality they'd be? However, now that everybody essentially has a camera on them all of the time, getting pictures developed is generally a thing of the past — even printing out pictures is often a rare occurrence, considering the sheer amount of pictures on anybody's phone. However, a company named GrooveBook had a novel solution to this issue, and they took their product to "Shark Tank" in Episode 13 of Season 5.
Presented by married couple Julie and Brian Whiteman, GrooveBook was a subscription service for $2.99 per month that allowed people to have a printed book of up to 100 photos created from their phone. Delivered every month through a specially developed smartphone application, GrooveBook certainly caused a feeding frenzy among "Shark Tank" investors, with the Whiteman's receiving two completely different offers. 
Selecting the deal from Mark Cuban and Kevin O'Leary, the Whitemans later sold GrooveBook to Shutterfly for a staggering $14.5 million less than a year later in 2014. Considering that the Whitemans suggested to the "Shark Tank" investors that their company was worth at least $6 million, it seems as if their appearance on the show reaped dividends. However, despite the explosive growth of GrooveBook and its new owners from Shutterfly, the service didn't maintain its forward momentum.
GrooveBook was shuttered by Shutterfly in 2022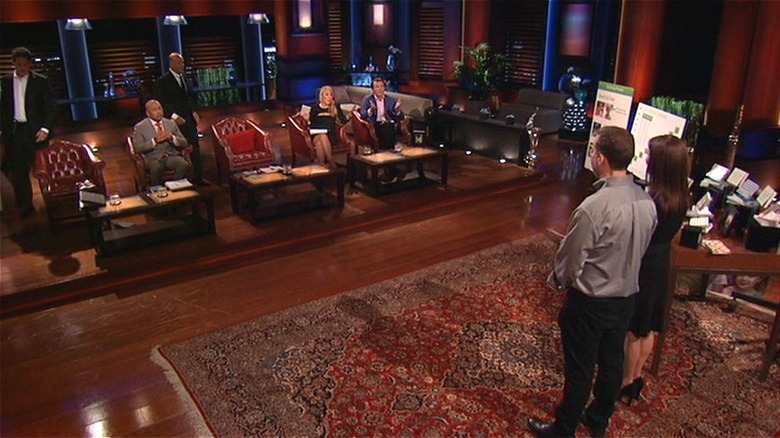 ABC
Before appearing on "Shark Tank," GrooveBook took on around 18,000 subscribers in less than a year after the service was launched. GrooveBook needed around 30,000 subscribers to become profitable, but luckily the "Shark Tank" deal quickly saw GrooveBook's user base grow to an amazing 500,000, which yielded an annual profit of $4 million. This is probably the reason why the photography company Shutterfly purchased the company since these are the kind of numbers that would make any investor swoon. At the time of GrooveBook's purchase, the then-current Shutterfly CEO Jeffrey Housenbold told ABC News, "I was pretty impressed with their presentation and also their business idea."
Nonetheless, GrooveBook eventually found itself losing traction in the world of printed photography, and in 2022, Shutterfly made the decision to forever close the subscription service. Shutterfly noted on its website that it was a tough decision to end GrooveBook, but explained that the application will no longer work. Shutterfly also clarified that no new orders may be created, and those that were subscribed would see it end. 
Luckily, Shutterfly does offer a similar service that is created from uploaded photos, but unlike GrooveBook, this is not a reoccurring process. Still, the story of GrooveBook highlights that even though an appearance on "Shark Tank" may result in an upswing in sales and interest, that doesn't necessarily mean that a company is immune to the harsh realities of business in the long run.