Remastered Dragon Ball Z Films Heading To Theaters Later This Year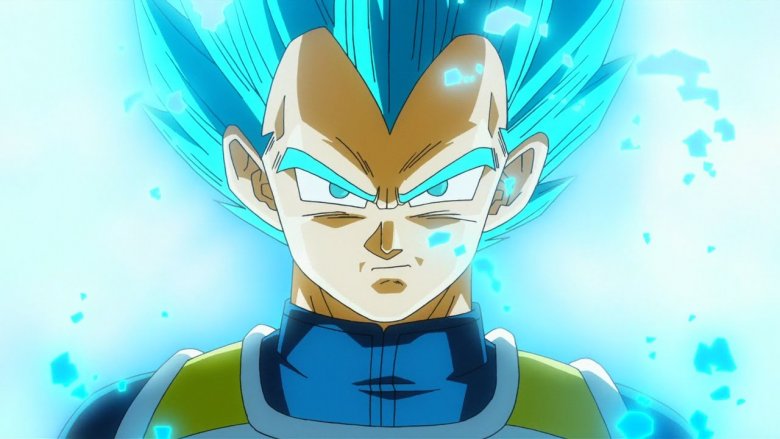 Alright, Dragon Ball Z fans, you can go Super Saiyan now. 
Entertainment Weekly has dropped some killer Dragon Ball Z-related news: Three movies from the Japanese entertainment franchise have been remastered, and are heading to theaters this fall. 
First up is Dragon Ball Z: Broly — The Legendary Super Saiyan, the animated sci-fi feature that originally debuted in March of 1993, which will screen in U.S. theaters on September 15 and September 17. Directed by Shigeyasu Yamauchi, Dragon Ball Z: Broly – The Legendary Super Saiyan follows Goku has he investigates the ruination of the Southern Galaxy. The other sole survivors of the Saiyan race lure Goku, Vegeta, and company to the planet New Vegeta — where the Z-fighters meet the powerful Broly, a legendary Super Saiyan.
A month and a half later, the Dragon Ball Z Saiyan Double Feature will debut on November 3 and November 5. The two films that comprise the double whammy movie-going experience are Dragon Ball Z: Bardock — The Father of Goku and Dragon Ball Z: Fusion Reborn. 
Dragon Ball Z: Bardock — The Father of Goku chronicles the story of — you're one step ahead of us — Goku's father, a Saiyan warrior who uses his power of foresight to predict the moment the galactic villain Frieza destroys the Saiyan race. Bardock scrambles to gather a defense force to spark up a rebellion and stop Frieza's reign of terror — all while trying to protect his infant son and keep him out of harm's way. 
Dragon Ball Z: Fusion Reborn flashes back to the present day, where Goku and Vegeta are faced with a gruesome new reality: dead people are coming back to life and roaming across the universe. The dynamic duo work their hardest to find a solution to the chaos, and in their efforts, use the Fusion Technique for the very first time. By doing so, they create the super-being Gogeta. (Basically, Dragon Ball Z: Fusion Reborn could be retitled Dragon Ball Z: The Walking Dead and it would still make sense.)
Before these three flicks find their way into U.S. theaters, fans can catch up on the first 52 episodes of Dragon Ball Super, which is currently airing its English-language version on Adult Swim on Saturdays at 9 PM ET.