HBO Now: Everything Coming In July 2018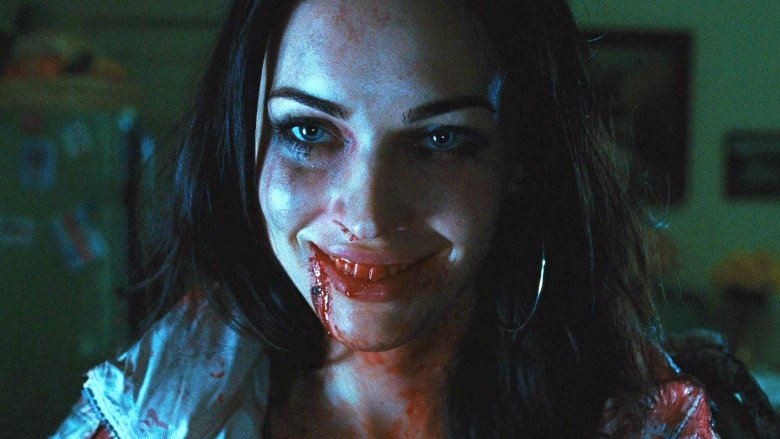 Just when you thought summer meant relaxing in the sunshine, taking time off work for a family vacation, and drinking frozen cocktails poolside, HBO swooped in and said, "Nope, you're staying home and watching the movies and TV shows coming to HBO Now in July 2018." 
Of course, the biggest release for HBO Now next month is the network's original true crime miniseries Sharp Objects. Based on Gillian Flynn's novel of the same name, Sharp Objects stars Amy Adams as Camille Preake, a journalist who travels back to her hometown to investigate the murders of two young girls. The series will premiere on July 8, followed by the release of the documentary Robin Williams: Come Inside My Mind on July 16.
Though HBO is known for its scripted programming, the network also has a solid rep for snatching up stellar films for streaming. July 2018 is no exception to this standard, as HBO Now users can watch everything from Justice League to Jennifer's Body to Being John Malkovich to Batman starting next month.
Read the full list of everything coming to HBO Now in July 2018 below.
Available July 1
Goodbye Christopher Robin (2017)
Table 19 (2017)
All About Steve (2009)
Away We Go (2009)
Barbershop (2002)
Barbershop 2 (2004)
Batman (1966)
Being John Malkovich (1999)
Blow (2001)
Good Will Hunting (1997)
Jennifer's Body (2009)
Liar Liar (1997)
March of the Penguins (2005)
Passenger 57 (1992)
Practical Magic (1998)
Princess Bride (1987)
State of Play (2009)
The Spy Next Door (2010)
These Colors Don't Run (2017)
Tooth Fairy (2010)
Whip It (1992)
Available July 2
The Belko Experiment (2017)
Available July 6
Misión Estrella (a.k.a. The Highest Goal) (2017)
Available July 7
Available July 8
Sharp Objects, Series Premiere
Bill Maher: Live from Oklahoma 
Available July 11
HBO First Look: Mama Mia! Here We Go Again
Available July 13
Available July 14
Battle of The Sexes (2017)
Sesame Street, Season 48 Finale
Available July 16
Robin Williams: Come Inside My Mind 
Available July 19
The Boy Downstairs (2018)
Available July 20
Available July 21
Available July 27
Reinbou (a.k.a Rainbow) (2017)
Available July 28
Available July 29
Sr. Ávila, Season 4 Premiere