The White Lotus Season 2 Is A Mash-Up Of Two Classic '70s Sitcoms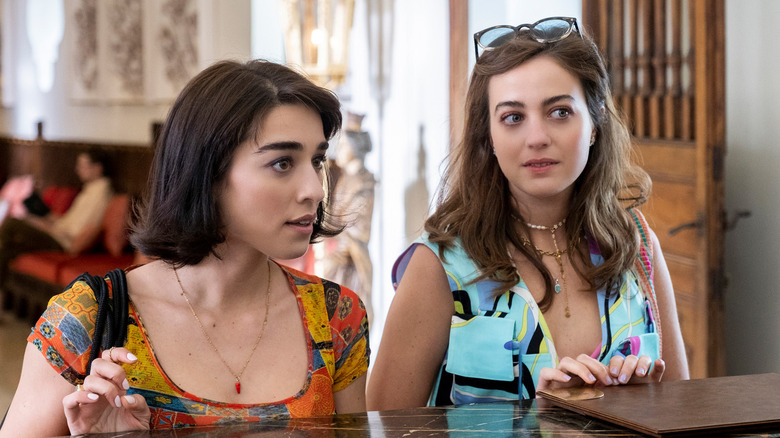 Fabio Lovino/HBO
Even though Mike White has a show on one of the most high-profile streaming platforms, and even though that show is considered one of the most essential shows on TV, the creator still has a refreshingly unpretentious attitude about what "The White Lotus" really is. White talked about the origins of his resort anthology series in an interview with NPR and surprisingly pointed to 1970s sitcoms as his main source of inspiration. "When you're on HBO and there's all this sense of, 'It's prestige TV and blah, blah, blah, I'm doing basically a reboot of 'Laverne & Shirley' meets 'Fantasy Island' with some 'Survivor' dropped into it," White said.
The "Fantasy Island" comparison is the most straightforward. That series ran on ABC from 1977 to 1984 and starred Ricardo Montalban as an eccentric rich person who invites people to his private island to live out their fantasies. For most of the vacationing characters in "White Lotus" Seasons 1 and 2, fantasy fulfillment is the reason why they're visiting the resort in the first place. "Laverne & Shirley's" influence is more indirect. As White explained, the two sex workers in "The White Lotus" Season 2, Lucia (Simona Tabasco) and Mia (Beatrice Grannò) are outsiders at the resort. Many of the plots from "Laverne & Shirley" involved the two friends trying to crash parties and other events where they didn't belong. 
The "Survivor" connection is the least obvious. Both seasons of "The White Lotus" are set at ultra-luxurious resorts where every need is attended to, not remote tropical islands where people have to fight for survival. But as a former "Survivor" contestant, White has a unique perspective on the reality series. 
In White Lotus Season 2, the Davids mostly triumph over the Goliaths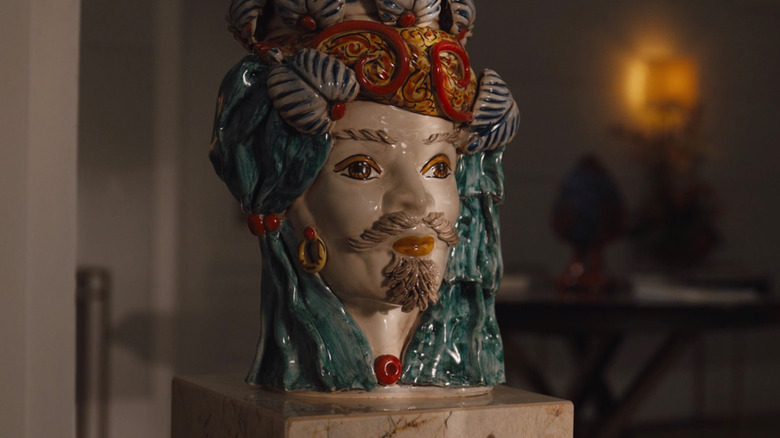 HBO
White's both an avid fan of "Survivor" as well as a former contestant — he participated in Season 37 of "Survivor." As White explained to NPR, "The White Lotus" Season 2 is full of visual nods to "Survivor," like introducing the main characters when they're on a boat ride on the way to their destination. White also borrows the reality show's use of transitions and music cues. A typical "Survivor" transition might have an ominous music spike accompanied by an equally ominous visual like a school of sharks. 
"The White Lotus" Season 2 transitions are also accompanied by tension-building, operatic music, and dread-inducing shots of dangerous waves or sculptures of Testa di Moro. As "White Lotus" explains, Testa di Moro is a reference to the legendary Moor who fell in love with a Sicilian woman, but when she learned he had a family, she decapitated him. Infidelity and betrayal happen to be two major themes of "The White Lotus" Season 2.
White also made a literal nod to "Survivor" by inviting his former teammates to do cameos on the show. They can be seen in the first episode lounging on beach chairs at the resort. It remains to be seen what themes White will tackle going forward, but we do know that "The White Lotus" Season 3 will be set in Thailand.