Big Bang Theory: Chuck Lorre Was Just As Shocked As Viewers Over Kaley Cuoco's Hair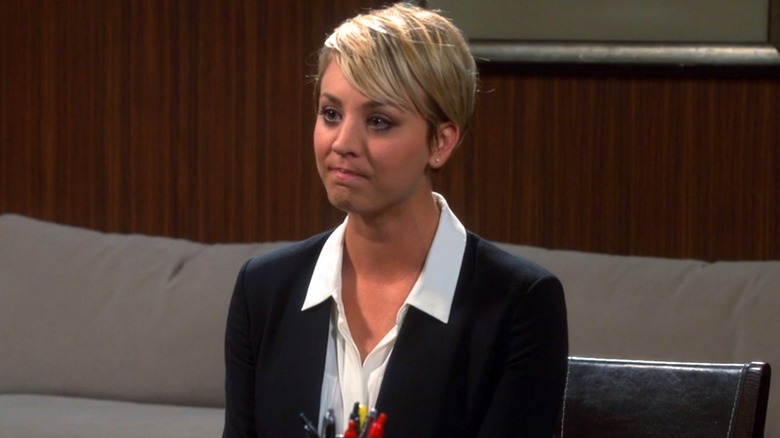 CBS
For seven seasons of "The Big Bang Theory," Penny (Kaley Cuoco) sports the same long, blonde hairstyle with minimal variations. But there's a drastic change at the start of Season 8: she has a pixie cut. Viewers were stunned by this transformation, with many voicing rather harsh opinions, such as saying she looked like a "grandma." On set, show co-creator and executive producer Chuck Lorre was just as shocked.
In Jessica Radloff's "The Big Bang Theory: The Definitive, Inside Story of the Epic Hit Series," Lorre revealed that he was startled by the fresh hairdo of Cuoco, who didn't inform him (or anyone from the show) of her decision to chop off her locks. He was startled and feared "TBBT" would lose ratings like "Dharma & Greg" when Jenna Elfman got a similar haircut. 
"The audience had become infatuated with the character, and not just the character's behavior and flaws and strengths, but in how the character looked. They became iconic, and to disregard that audience attachment was a mistake. And I witnessed it firsthand," said Lorre. "It would have been the same thing if Johnny [Galecki] had come to the wrap party and had shaved his head. We're all in this together!"
Still, once the shock factor wore off, Lorre was able to incorporate Cuoco's new cut into the sitcom.
Chuck Lorre worked Kaley Cuoco's pixie cut into the Season 8 opener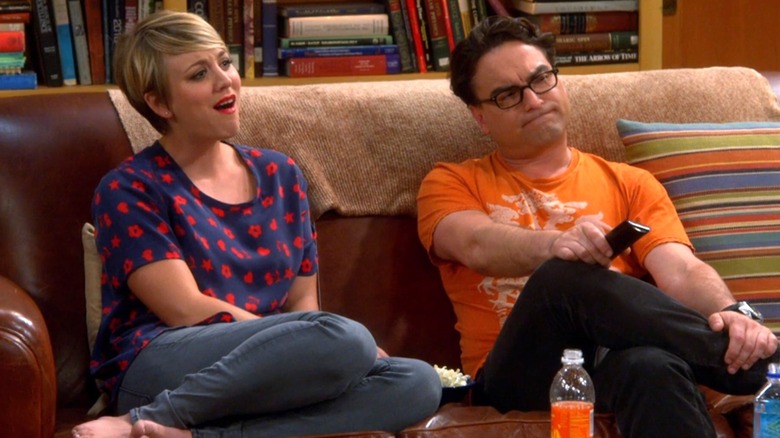 CBS
Rather than pretend like nothing had changed, and rather than give her extensions, Kaley Cuoco's pixie cut is worked into the plotline of "The Big Bang Theory" Season 8, Episode 1 ("The Locomotion Interruption"). As Amy Farrah Fowler (Mayim Bialik) and Leonard Hofstadter (Johnny Galecki) pick up Sheldon Cooper (Jim Parsons) from his train adventure, he tells them, "I feel renewed. I'm ready to deal with any changes that come my way." However, upon walking into his apartment and seeing Penny's hair for the first time, he panics: "Your hair is different. You changed your hair. I can't take this, I'm out."
Though Lorre still wishes Cuoco gave him a heads-up about her massive style switch between seasons, he understands that, in the grand scheme of things, it wasn't the end of the world. He said in "The Big Bang Theory: The Definitive, Inside Story of the Epic Series," "I love that Kaley recognized it for what it was. She's very self-aware, and we survived it. As bumps in the road go, that was a small one."
Cuoco didn't cut off her hair as some act of rebellion or because she was going through a crisis, as some have speculated. Nor was it done to coincide with Penny's new career path as a pharmaceutical rep. Rather, she did it for her role as Katy in the 2015 indie film "Burning Bodhi."