Wonka Footage Reveals Timothee Chalomet As Young Inventor & Hugh Grant As An Oompa Loompa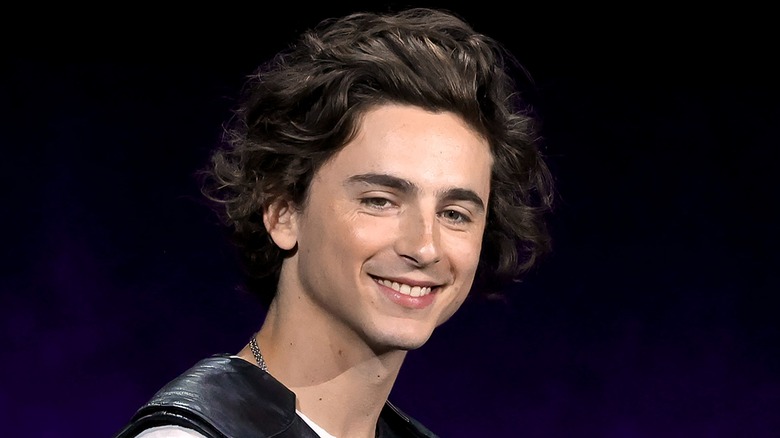 Ethan Miller/Getty Images
"Wonka" is one of those major movie projects that can easily make you raise your eyebrows a bit when you hear about it. Who, after all, would need a prequel movie for "Charlie and the Chocolate Factory," a story that's already been adapted to the big screen twice? Well, as the new footage that saw the light of day in CinemaCon 2023 reveals, the answer may very well be: everyone. Everyone needs it. 
As Looper's sister site /Film notes, the movie features some pretty amazing scenes that focus on Mr. Willy Wonka's (Timothée Chalamet) youth and showcases some of the talent attached to the project — such as Academy Award winner Olivia Colman. Still, while the music-infused untold truth of Willy Wonka has all sorts of potential, the sheer highlight in the footage that depicts Wonka's seven-year path to candy-making royalty must be the inimitable Hugh Grant, who plays an Oompa Loompa who teaches Wonka with the power of self-admittedly "ruinously catchy" song. 
The new Wonka footage features exciting prequel adventures and a very charming Oompa Loompa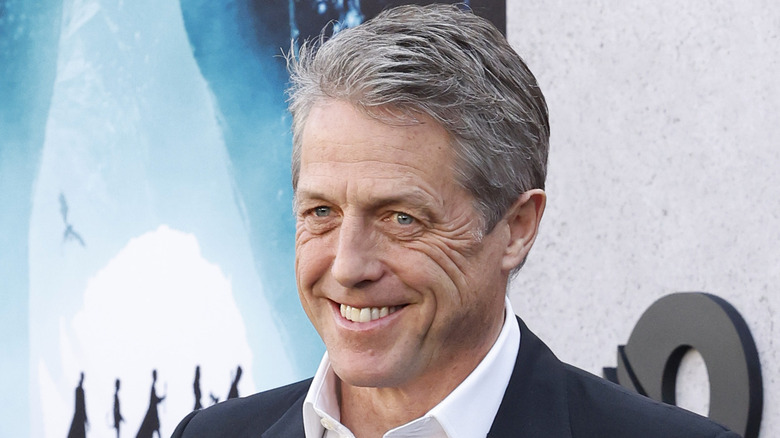 Frazer Harrison/Getty Images
Expanding on the footage aired at last year's CinemaCon, the new "Wonka" material shows the future candy-making magnate as a plucky up-and-comer trying to break into the industry in a characteristically zany fashion that involves an excursion into the jungle to hunt for appropriately delicious cocoa beans — while, as it turns out, befriending various wild animals. Hugh Grant's Oompa Loompa character appears to be the one who introduces Wonka to the concept of Oompa Loompas, and indeed, Grant singing an Oompa Loompa style song at Timothée Chalamet is a thing that's heading to a theater near you on December 15.
Timothee Chalamet specifically mentioned in CinemaCon that he plays Wonka as a far more optimistic man than fans of the classic Gene Wilder version might be accustomed to. However, it's still clear that he shares the talents of the Wonkas who came before, seeing as his breakthrough in the industry apparently involves a groundbreaking type of chocolate that grants you the power of flight. Come to think of it, that'd probably put a guy like Willy Wonka on the map.