What We Know About The Joker Movies DC Has In Development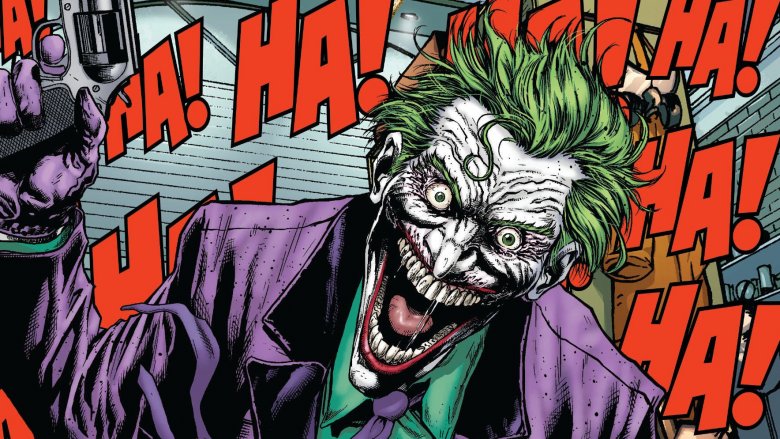 Batman's enduring popularity has a lot to do with the fact that he has arguably the best rogue's gallery in comics, comic book movies, and just about all things super — and the undisputed king of that particular hill has got to be the Joker. 
Judging by recent news, filmmakers are investing heavily in the clown prince of crime: There are a half dozen Joker-related film projects in development, and those are just the ones we know about — including the sequel to Suicide Squad, not one but two solo Joker movies, a Joker/Harley Quinn movie, a Harley solo film, and Birds of Prey, which also promises to feature Harley Quinn. 
It's funny if you think about it. The DCEU's filmmakers are ready to give the Joker more movies than Indiana Jones. While every onscreen battle between Joker and Batman is destined to end with the Dark Knight triumphant, when it comes to ticket sales, the Joker seems poised to bury Batman 10 miles deep.
Of course, nothing's set in stone, and that goes double when you hear a phrase like "in development" attached to any movie that hasn't even started rolling yet. So while we can't tell the future, here's everything we know about the six Joker films in development.
They went to Jared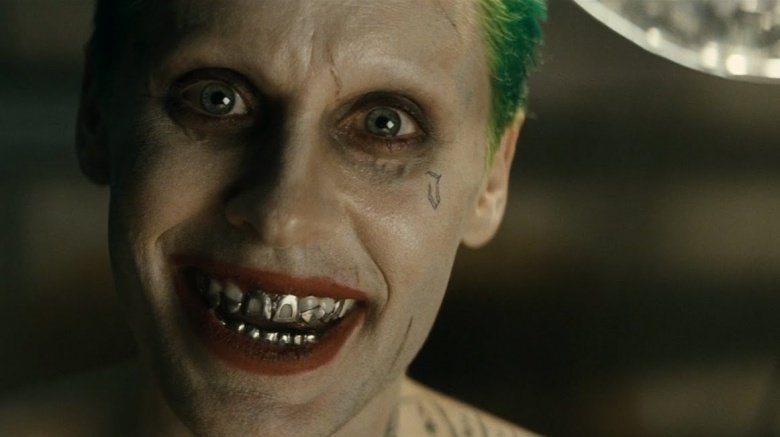 To any Jared Leto fans, it might be a surprise that the actor is moving forward with any Joker projects. Shortly after the release of Suicide Squad, Leto told fans he felt tricked into signing on for the movie, and that most of his work was edited out of it. As far as how he felt about Warner Bros, Leto said, "f— 'em." 
Leto isn't the only one who thought he should've been featured more in Suicide Squad. Even director David Ayer — though he refuted Leto's complaints about how much of his work was cut from the final version — admitted that not only should there have been more Joker in the film, but he should've been the main bad guy instead of Enchantress (Cara Delevingne).
Apparently relations between Leto and Warner Bros are healthier than they were at Suicide Squad's release. In June 2018, Variety reported that a standalone Joker film was in the works with Leto starring and acting as executive producer. Few details are known at this point, including the movie's title. Whatever else, we know the joke Leto started in Suicide Squad isn't quite done yet.
Two Jokers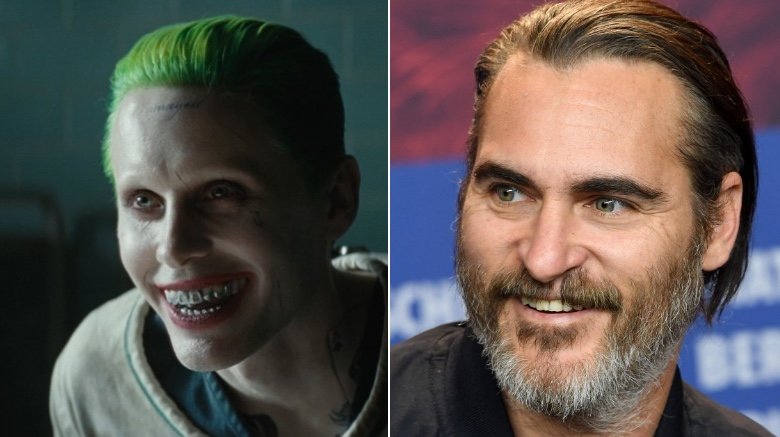 How can you have Jared Leto and Joaquin Phoenix playing the same role? Not only is Phoenix just a few years younger than Leto, one might argue Phoenix actually looks a little bit older. 
The answer is that the two actors won't be playing the same character. Joaquin Phoenix's Joker doesn't have anything to do with Suicide Squad, Justice League, or any of the other DC movies released, and it won't be a part of the DC Extended Universe. The film was rumored to be the first movie under a new label — possibly titled either DC Dark or DC Black — that will feature DC Comics characters but free creators from sticking to continuity established in other films. The idea mirrors DC's new comics imprint, DC Black Label, established to publish stories unburdened by continuity. 
The fact that Joker won't be part of the DCEU may go a long way toward explaining Phoenix's involvement in the project. Explaining why he passed on Doctor Strange, Phoenix said that when it came to that role and others like it, "it never felt like they'd really be fulfilling. There were too many requirements that went against my instincts for character." If some of those requirements included signing on for a half dozen other movies, a Joker film divorced from the DCEU was clearly much more appealing.
Natural Born Killers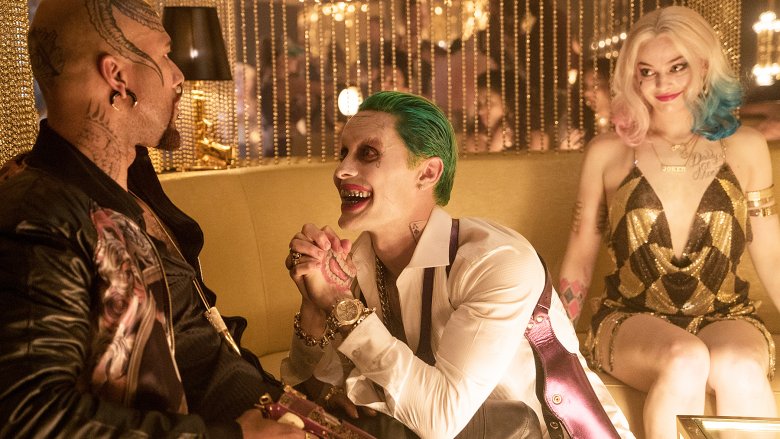 The Joker/Harley Quinn movie was originally reported to pit the two psycho clowns against one another with Geoff Johns producing, but things have changed. Now, rather than "Joker vs. Harley," the project is more along the lines of "Joker loves Harley." 
The Joker/Harley film in development is being described as a "criminal love story" in the vein of 1994's Natural Born Killers. A Hollywood Reporter source called it "an insane and twisted love story. When Harry Met Sally on benzedrine." 
Jared Leto and Margot Robbie are set to return in their villainous roles. Glenn Ficarra and John Sequa — who worked together on This Is Us, Whiskey Tango Foxtrot, and Crazy, Stupid, Love. — are reported to be writing the film. Whether Johns will still be attached remains to be seen, but considering he's stepping away from DC Comics and will be focusing on work in films, it seems likely he'll be involved in some way.
Just because the film is no longer being billed as a "Joker vs. Harley" story doesn't mean the two won't be in conflict. Considering the dark, warped history they share, even a Joker/Harley romantic comedy would involve at least a little bloodletting here and there.
Birds vs. Sirens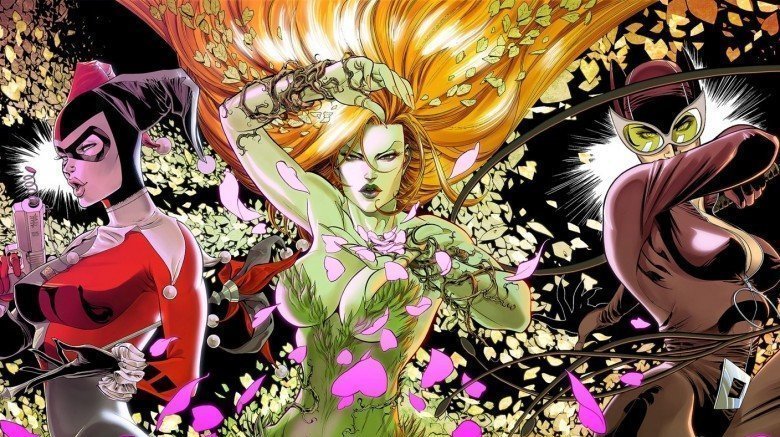 Originally scheduled to be released before Suicide Squad 2, Gotham City Sirens would see the return of Margot Robbie as Harley Quinn in a team-up with Gotham City regulars like Catwoman and Poison Ivy who — like Harley — tend to skirt the line between hero and villain. As of December 2017, Suicide Squad director David Ayer was denying rumors that Gotham City Sirens was no longer in development. 
However, there's a lot of conjecture that Gotham City Sirens is all but dead. On one hand, Ayer has been busy working on the sequel to his Netflix film Bright. On the other, while there has been almost no news on Sirens, buzz for the upcoming Birds of Prey is building momentum, with writers and directors already attached to the project. Rumors have swirled since 2017 that Sirens has been replaced with either Birds of Prey or another Joker/Harley movie, and some have all but declared Sirens D.O.A. As with most of these things, we'll just have to wait and see. 
A Girl Gang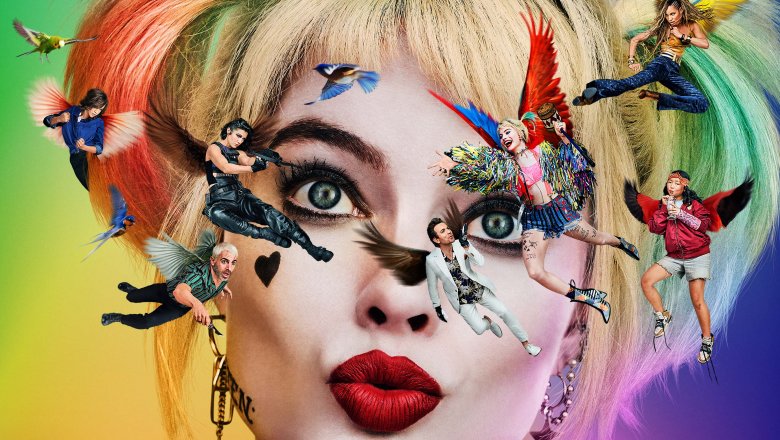 Birds of Prey: And the Fantabulous Emancipation of One Harley Quinn is kind of a strange property to find Harley Quinn in, at least as a protagonist. Historically, most Birds of Prey comics have featured more traditional female heroes like Batgirl, Black Canary, and Huntress — in other words, very few people who started their "super" lives as the significant other to a clown-faced mass murderer. But according to Margot Robbie, she pitched Birds of Prey to Warner Bros. as an "R-rated girl gang film including Harley." It's a sentiment Robbie has been repeating for a while. When Gotham City Sirens was on more solid ground, she said Harley needed her "girlfriends." 
"You see it in the comics," Robbie told MTV. "She loves meeting people, any people, but she needs her girl gang."
As for who will make up that girl gang in Birds of Prey, screenwriter Christina Hodson rounded up a crew that includes Huntress (Mary Elizabeth Winstead), Black Canary (Jurnee Smollett-Bell), and Renee Montoya (Rosie Perez), united against the nefarious Black Mask (Ewan McGregor). And while it can't be considered a "Joker movie" in the technical sense, his presence looms large over the plot — as evidenced by the trailer, which finds Harley triumphantly announcing their breakup and lopping off her hair before embarking on her new adventure.
Harley Solo?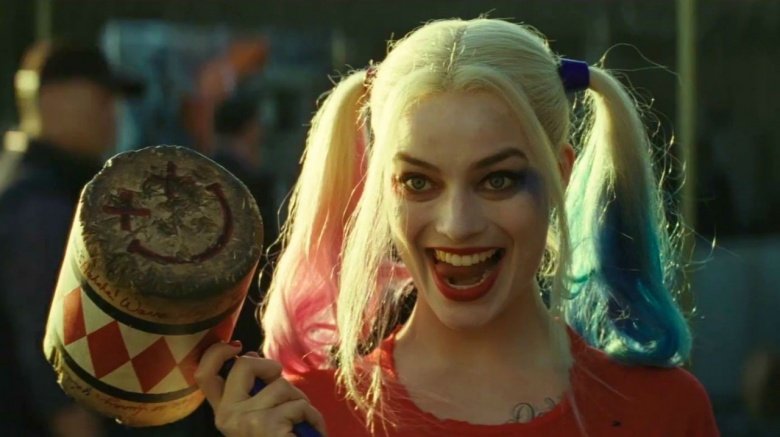 Among the reports of Joker/Harley movies and Harley team-up movies have been claims of a Harley solo movie in development. But if you believe Margot Robbie, then it seems likely those reports jumped the gun. 
While talking to Collider about pitching Birds of Prey, Robbie made her feelings clear on the subject: "I was like, 'Harley needs friends.' Harley loves interacting with people, so don't ever make her do a standalone film. She's got to be with other people."
Of course that doesn't mean Robbie couldn't change her mind or be convinced otherwise, but anyone familiar with the character — particularly with the comic book version — would recognize Robbie's insight as pretty spot-on. Even in her own solo comic titles, Quinn usually enjoys a healthy cast of supporting characters. After all, of all the words you might use to describe Harley Quinn, "crazy" and "funny" are right at the top of the list, and what's the use of being either of those things if you don't have an audience?
Return of the Squad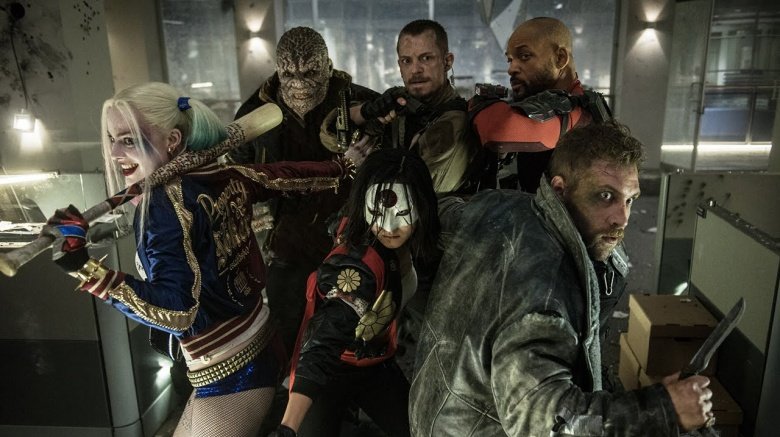 Critics may hate Suicide Squad, but it turned a hefty profit. Suicide Squad 2 is inevitable.
David Ayer won't be directing this time around; instead, James Gunn (Guardians of the Galaxy) will helm the sequel. Gunn, who also co-wrote the script, has rounded up an eclectic ensemble for this 2021 follow-up, which is going by The Suicide Squad: although few details are available at this point, the cast is a mix of returning vets from the first Squad (including Margot Robbie and Joel Kinnaman) and intriguing new additions like Idris Elba, Nathan Fillion, and Taika Waititi (who, aside from being the director of Thor: Ragnarok and its upcoming sequel, is a fine comedic actor in his own right).
As for what we'll see the gang get up to this time around, that's still just about anyone's guess. One of the more persistent rumors is that Suicide Squad 2 may give us our first glimpse of Dwayne Johnson as Black Adam, though that's far from confirmed. 
When?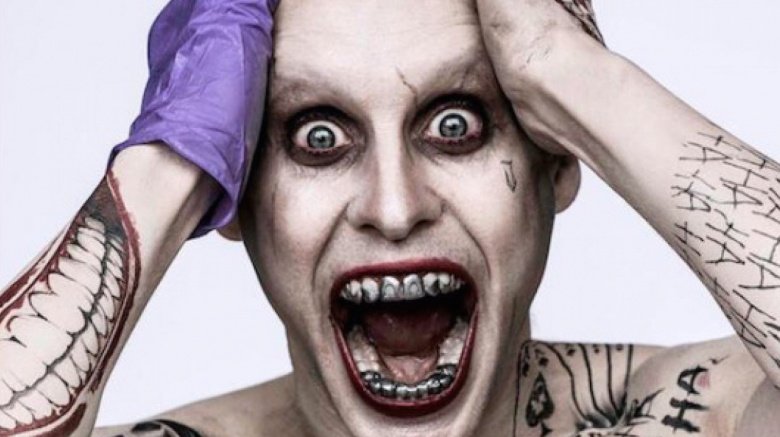 We've seen Joaquin Phoenix's Joker make its way to theaters already, and we know the Birds of Prey movie isn't far behind it, with a release date scheduled for February of 2020. The Suicide Squad is lined up for the following year, but what about the rest of the Joker and Joker-adjacent movies in development? The short answer is that we just don't know. As with the development process at any studio, there's always a possibility that a movie that's been announced could end up being tabled at any point between the idea being hatched and it actually premiering in theaters. The idea of a DCEU that has room for multiple Jokers — and Joker-infused franchises — has to be intriguing for Warners execs and fans of the Clown Prince of Crime, but that doesn't mean any of these other projects will ever roll. If it all sounds like a lot of chaos behind the scenes, that's only appropriate — the Joker himself, after all, would heartily approve.