Aquaman And The Last Kingdom Footage Reveals Black Manta As The Big Bad (With A Big Upgrade)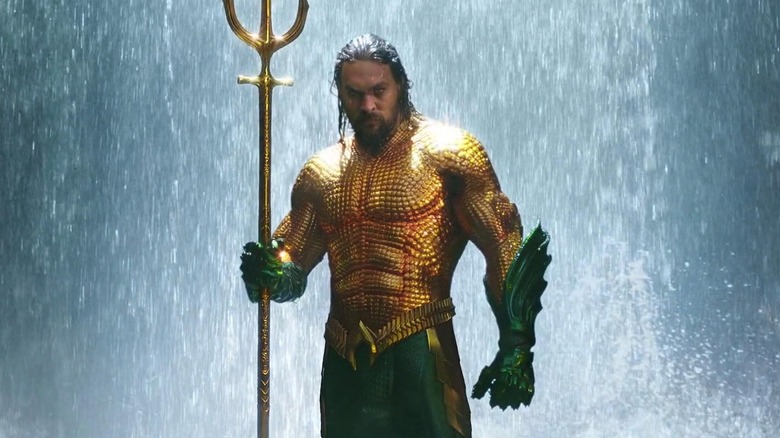 Warner Bros.
CinemaCon 2023 is in full swing, and fans got their first look at the long-awaited "Aquaman and the Last Kingdom" — which came with an incredibly fun reveal.
As we all suspected, Black Manta (Yahya Abdul-Mateen II) will be the big bad fighting against Jason Momoa's Arthur Curry, also known as Aquaman, and he's got a new, upgraded weapon. As we know, Black Manta believes it's his ultimate destiny to unlock the greatest power in all of human history, and he's preparing to achieve this, he's armed with a giant black trident sending out green blasts and turning people evil. Pretty cool upgrade for the big villain. 
That said, it looks like Arthur's now getting help from an unlikely source. That would be Orm, Arthur's half-brother from Atlantis who was once king of the empire until he tried to murder humans on a mass scale during the events of the first film, serving as the primary antagonist; now that Orm has been dethroned, he's ready to help Arthur in their fight against Black Manta.
According to Ben Pearson from /Film, who was in attendance at CinemaCon, the scene showed Orm and Arthur finally joining forces, with Orm telling his half-brother, "If you lead, Atlantis will follow." Not only that, but when Black Manta goes after Orm, Arthur gets defensive: "No one hits my brother but me."
James Wan promises a fun dynamic between Orm and Arthur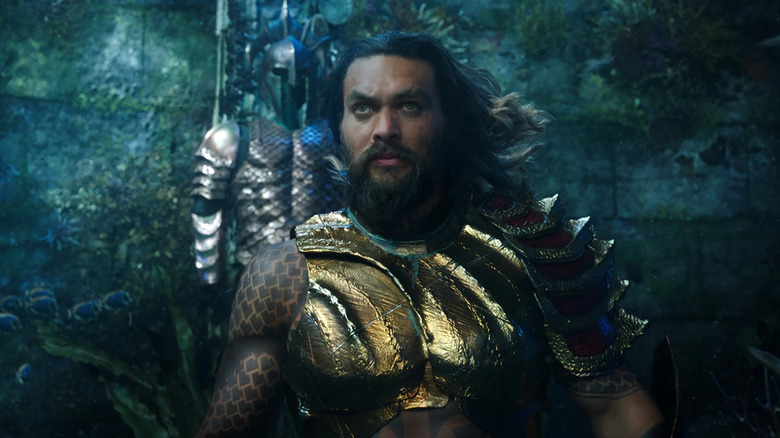 Warner Bros.
Per Pearson, the movie will be "absolute chaos in terms of action" with "hundreds of characters fighting at once," thanks to brand new Atlantean technology and a much larger scale than the first movie. ""Fans of the first movie will likely love this. It looks just like a continuation of what came before, only much, much bigger," Pearson says. "James Wan seems to be trying to ground this movie a little more with the generational father/son dynamic, but the action really takes center stage."
Returning to the second movie alongside Momoa and Wilson are Amber Heard as Arthur's love interest and Xebel princess Mera, Nicole Kidman as Arthur's mother Atlanna, the former queen of Atlantis, and Dolph Lundgren as Mera's father King Nereus of Xebel. Fans have been waiting since 2018 for this second installment, and considering that the first movie broke records for the DC cinematic universe at the box office, this one has the potential to be even bigger in every sense. Plus, with Black Manta facing off against both Orm and Arthur, there's a whole new layer of excitement.
"Aquaman and the Lost Kingdom" arrives in theaters on December 20, 2023.