The Flash Director Andy Muschietti Sees Parallels Between Comic Book And Horror Movies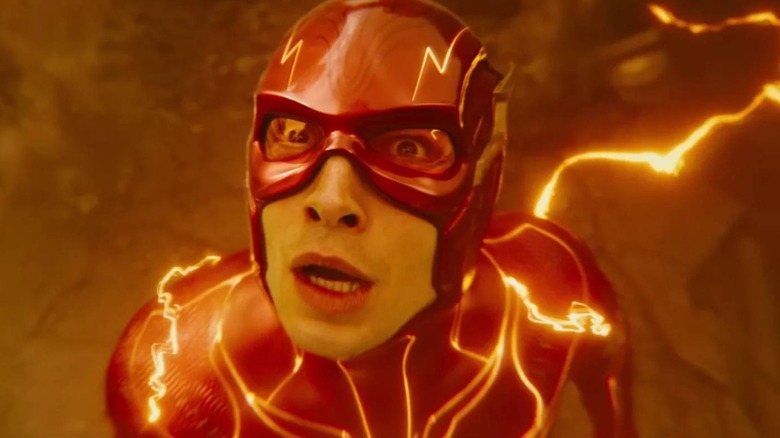 Warner Bros. Pictures
For years, it seemed like a solo "Flash" movie was destined to remain in development hell, but soon, DC Comics fans will be able to see the Scarlet Speedster on the big screen in his self-titled film. While numerous directors were attached to the project at various points, it eventually landed on Andy Muschietti's lap, best known for his horror projects, including "It" and "It Chapter Two."
He's not the first horror filmmaker to delve into superheroics. His DC Films contemporary, David F. Sandberg, directed "Lights Out" and "Annabelle: Creation" before helming the two "Shazam!" movies. The horror-to-superhero pipeline isn't an accident, as Muschietti spoke about the two genres during a post-screening Q&A alongside producer Barbara Muschietti at CinemaCon 2023. Jenna Busch of /Film was in attendance, where the director discussed how it all comes down to story.
In Andy Muschietti's words, the two genres aren't that dissimilar. "It's not such a dramatic stretch, I think," he said. "Because I don't approach a story... I don't have to make a switch. In my mind, it's different flavors of the same sensibility."
Whether it's The Flash or It, movies are about their emotional cores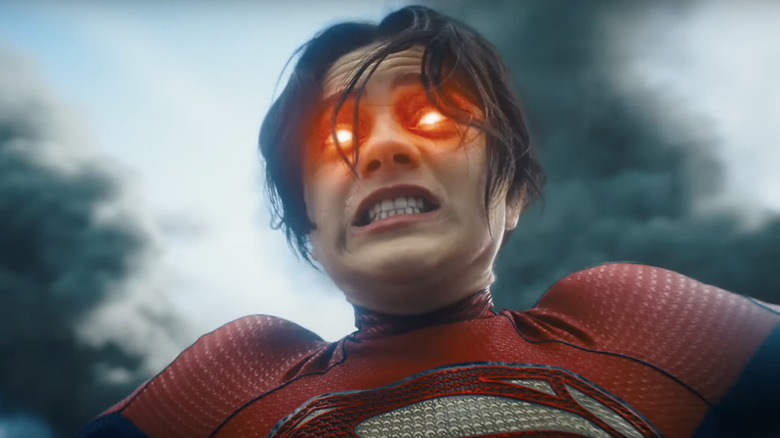 Warner Bros. Pictures
There are many surprising connections between horror and comic book movies. Both projects usually center on a larger-than-life figure. With horror, this usually takes the form of iconic slashers like Michael Myers and Ghostface, while superhero movies focus on whoever the caped figure might be. However, Andy Muschietti thinks the parallels go beyond that. He continued, "You know, you've probably heard before that when you make a movie you have to find a vision — that you find it from inside. All the things that you create, the visions that you bring, they have to come from instinct." 
Genre projects require much bolder visions to stand apart in crowded marketplaces, and even though "The Flash" is different from "It," Muschietti still took what he learned from that franchise into the world of DC. He concluded by saying, "There's a lot of things that you find in 'It' that you'll find in ['The Flash'], you know. My love for powerful, emotional stories, our emotional cores, humor, horror ... you don't see much horror in this one, because there was no place for it. But I think it's not a stretch. If you ask, 'How do you switch?' ... there was no switch."
One of the reasons the "It" movies were so successful was the emotions Muschietti was able to elicit. If he's done the same thing with "The Flash," it'll certainly live up to the hype when it comes out in theaters on June 16.